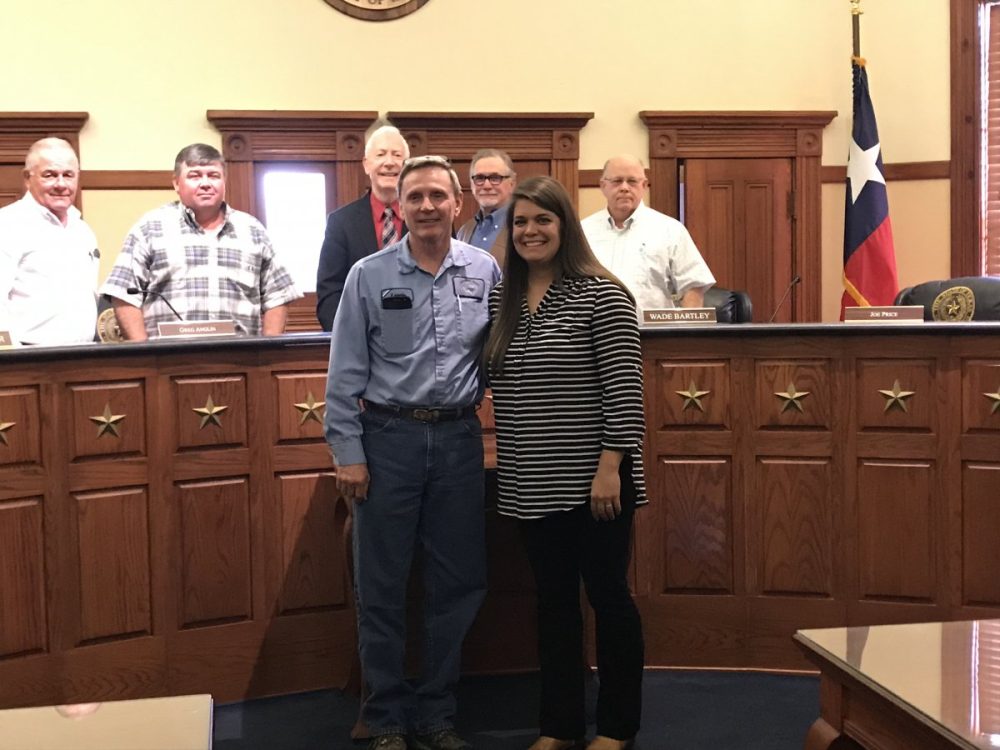 Lonnie Fox has been selected as manager and Alina Tatum Sanders as assistant manger of Hopkins County Civic Center. Hopkins County Commissioner Court made the announcement following an executive session of about 45 minutes.
Judge Robert Newsom noted Fox's prior management experience. He said the team already has a lot of ideas and creativity they will be bringing to the job.
"I am very excited to have the opportunity and am looking forward to it. Lonnie brings a lot of really good ideas and positivity. I think there's a lot we can do together," Sanders said.
"I'm really excited, super excited," Fox said.
The new HCCC manager said the things going on at the Civic Center are great, but he thinks there are other opportunities that can be pursued to make it even better.
"Hopkins County is my home. The Civic Center is something I've very passionate about. I grew up there," Sanders said.
Fox too said he grew up in Sulphur Springs and Hopkins County, and has been in management since the 1980s. The Civic Center is landmark for the area and he is excited to be the manager, and feels Sanders will bring an exciting enthusiasm from her experiences in the entertainment world.