Education continues to be at the forefront of law makers' discussions. Property tax reform, school finance reform, funding for full-day prekindergarten programs for eligible students, teacher pay raises, special programs such as gifted and talented and career and technology education, special education funding were among the items considered,
Texas School Association of School Boards Government Relations department reported.
Below is a round up provided by Dax Gonzalez of Texas Association of School Boards Government Relations department regarding the most recent session, as well as information about the upcoming meetings:
---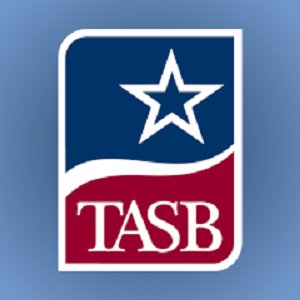 House names budget conferees
The Texas House on Thursday refused to concur in Senate amendments to the state budget bill, House Bill 1, and assigned the following conference committee members to hash out the differences with yet-to-be-determined Senate conferees: John Zerwas, chair (R-Richmond), Greg Bonnen (R-Friendswood), Sarah Davis (R-Houston), Oscar Longoria (D-Mission), and Armando Walle (D-Houston). Both chambers agreed on overall funding levels related to education: $2.7 billion for property tax reform and $6.3 billion for school funding.
Senate Ed to take up school finance reform on Tuesday
The Senate Education Committee will consider House Bill 3, the House's school finance reform proposal, at 9 a.m. on Tuesday, April 16.
HB 3, as passed by the House, invests $6.3 billion of new funding for Texas public schools and students. The bill also dedicates $2.7 billion for a four-cent school property tax compression. The bill allocates the bulk of its funding through an increase in the basic allotment from $5,140 to $6,030 and creates a new early childhood allotment to fund full-day prekindergarten for eligible students. HB 3 also reduces recapture by almost 40 percent by reducing district payments from $7.7 billion to $4.7 billion.
In an effort to dedicate a portion of the funds to teacher pay raises, the House amended the bill to require 25 percent of any basic allotment increase going forward to be spent on non-administrative staff pay raises.
Some of the amendments the House approved include:
creating a summer CTE grant program for districts to offer CTE courses during the summer,
requiring districts to report their G/T spending to TEA,
ensuring districts don't limit the number of students districts may identify as gifted and talented,
requiring districts to adopt a policy regarding the use of funds to support the district's G/T programs,
allowing school districts to provide a salary bonus or other incentive to a teacher who completes training related to autism,
requiring districts to report to the legislature every biennium salary increases of employees subject to the minimum salary schedule,
requiring districts to adopt plans with specific annual goals regarding measures of student college, career, and military readiness,
requiring the commissioner of education to provide funding to districts for students receiving special education to comply with federal maintenance of state financial support requirements (which TEA estimates to be around $228 million),
creating hold harmless provisions for certain small districts,
allowing districts to use up to 20 percent of an academic services grant allotment to contract with private providers for supplemental academic services for students with dyslexia.
The committee will also hear SB 784, which prohibits districts from offering human sexuality instruction unless the commissioner of education determines that the district's instruction and curriculum materials have been made available to parents and notice of the dates of the instruction and detailed description of the content has been provided to parents. The commissioner must make this determination not later than the 30th day before the first day of school.
House Pub Ed postings for next week
The House Public Education Committee has posted two meetings for next week with several bills for discussion. The committee will meet at 8 a.m. on Tuesday, April 16, and then at 10:30 a.m. or upon adjournment of the House on Wednesday, April 17. View the posting for Tuesday or the posting for Wednesday.