Funds Used for Exhibits at New Location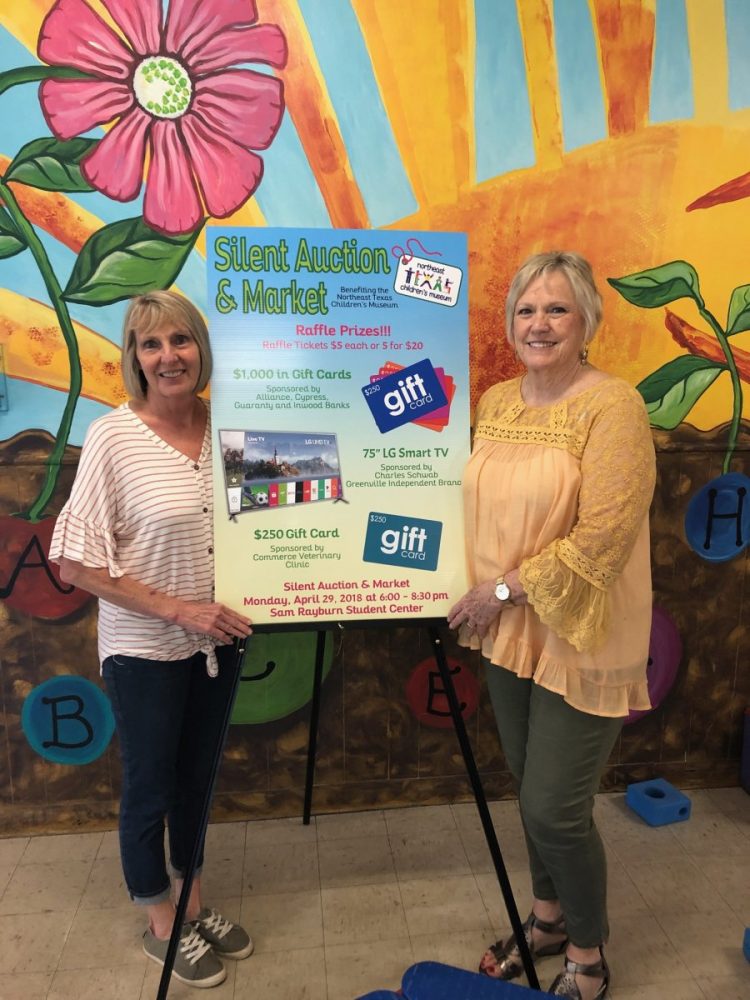 April 10, 2019 (COMMERCE, TEXAS) – The 2019 Silent Auction takes on special significance with the future move of the Children's Museum to a building located at 100 Maple on Highway 11. Funds from the Silent Auction are earmarked for new exhibits and the refurbishing of current exhibits. The sixth annual Silent Auction & Market will be held Monday, April 29, 2019 in the Sam Rayburn Student Center on the campus of Texas A&M University-Commerce. The bidding will begin at 6:00 pm and close at 8:30 pm. Admission is $5.00
Guests at the auction will find all kinds of items for bidding while enjoying a fun and festive evening out with friends and neighbors. Items will include floral arrangements, furniture, home accents, original paintings and artwork, collector's items, holiday décor, and jewelry as well as unique experience packages, and much, much more. At the 2018 event, more than 300 items were available for bid.
The Market will feature homemade hot sauces, local honey, baked goods, and children's items. Fried pies have been especially popular at the Market. Members of the Psychology Club will be among those providing cookies for the Market. Checks, cash and credit cards will all be accepted.
Raffle tickets are also on sale for $5.00 each or 5 for $20.00. In addition to purchasing these from a member of the Board of Directors, tickets can be purchased online from the museum's webpage. This year's raffle provides three choices. A prize of $1,000 in credit cards is sponsored by Alliance Bank, Cypress Bank, Guaranty Bank & Trust and Inwood National Bank; a 75″ LG Smart TV is sponsored by Charles Schwab of Greenville; and a $250 credit card is sponsored by Commerce Veterinary Clinic.
"We hope this is our most successful Silent Auction. Our new location provides an opportunity to provide additional exhibits and to present our current exhibits in different settings. Funds are needed to make this possible. The future is exciting, and we hope that excitement will provide a very successful Silent Auction," said Board President Donna Tavener.
Call 903.886.6055 for more information, or if you would like to donate an item for the auction.