Sulphur Springs High School had three teams that earned honors in robotics and culinary arts competitions at the SkillsUSA Texas Championships.
Of the SSHS Culinary Arts students who advanced and competed at the state level in SkillsUSA in Corpus Christi this past weekend, the team of Melina Rivera and Valerie Lindsey competed in the Commercial Baking 3-5 Tier Job Demonstration event.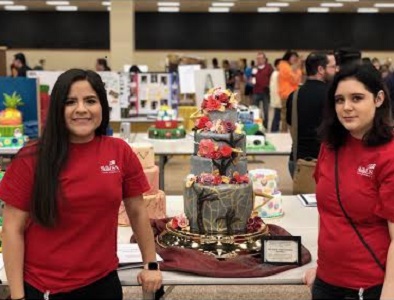 "They had a perfect 100 score and placed first with superior rating," said Jenny Arledge, director of college and career readiness, and CTE director.
Two robotics teams from SSHS also advanced to state first by winning first place in their events at the district contest in Waco.
"This was their first year to compete in these or any other events. Each team won third place in their event! I couldn't be more proud of them. Each student received a $1,500 scholarship to TSTC as their prize as well as medals and each team received a plaque. If you see them congratulate them for their hard work. All that they did was optional and above and beyond the classroom expectations. They spent hours in and out of class preparing for their events," said SSHS robotics teacher Ruston Pennington.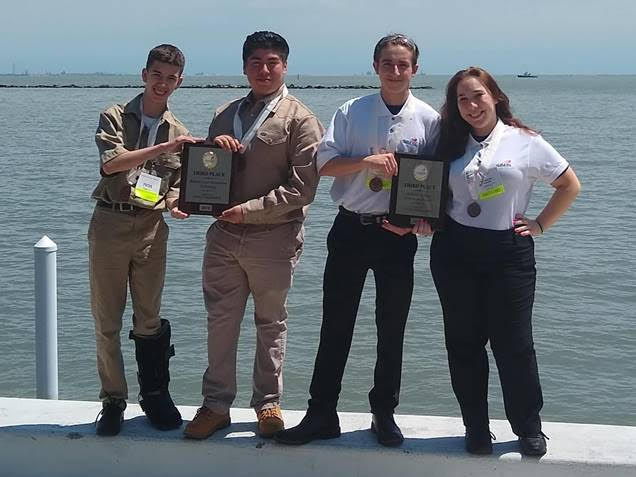 Austin McCain and Luis Ruiz won third at state in the robotics and automation contest.
"They had to program and simulate a belt driven 5-axis arm then execute the program successfully with the robot to complete an automated task with a piece of millable acrylic. They went to the competition with no experience with the actual robotic arm, only simulation, yet they successfully executed the hardest task and won third place. They also had to present and explain their process to two different judges in a professional interview setting," said Pennington.
Alex Rodriguez and Madison Freeman won third at state in the Robotics – Urban Search and Rescue competition.
"They built a robot to remotely find and remove (fake) explosive ordinances from a simulated residential environment. The location of the ordinance was randomly chosen. They received the hardest locations and were the only ones to successfully remove the explosive from inside the miniature house and did so in half the time allotted. Many teams did not finish removing one or both of the ordinances. They also had to make an engineering notebook with blueprints and descriptions of the engineering process they used to design their robot and present this formally to two different judges in a professional interview setting," Pennington said.