By Butch Burney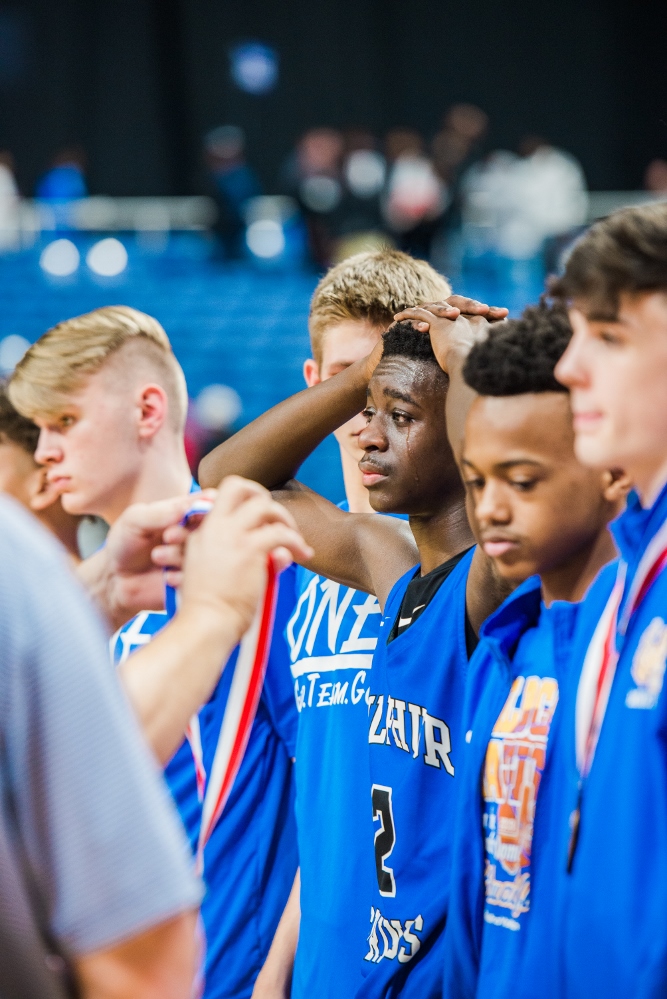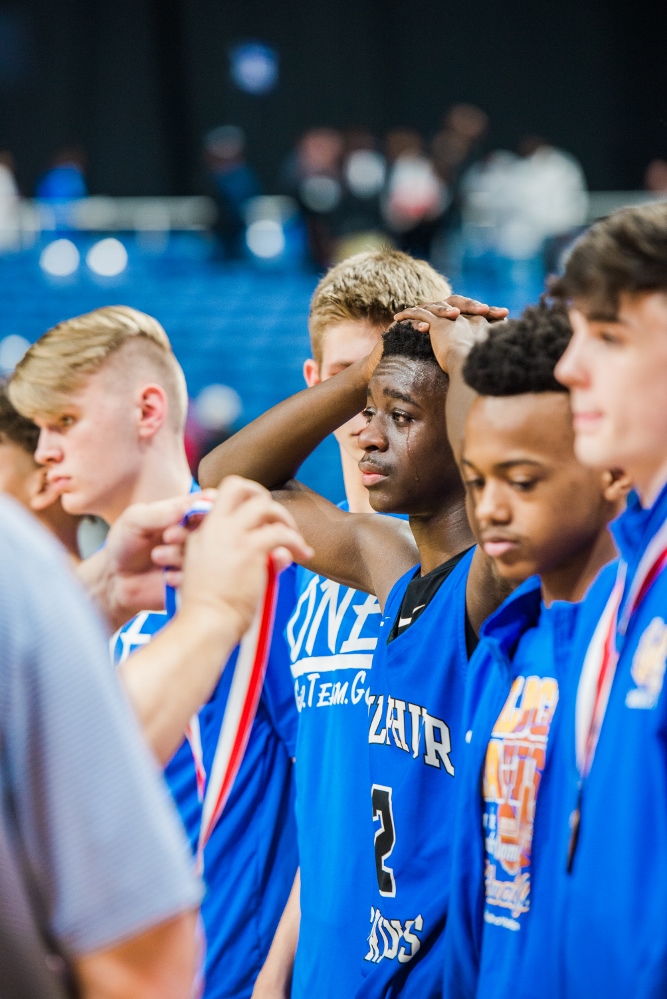 SAN ANTONIO – The best offense is a good defense, and San Antonio Wagner rode that old saying to a 62-52 victory over the Sulphur Springs Wildcats in the Class 5A state semifinals at the Alamodome Thursday night.
The Thunderbirds forced 21 Wildcat turnovers and converted those into 25 points. It was especially damaging in the first quarter when Wagner scored 16 of their 19 points following Wildcat turnovers on their way to a 19-12 lead.
Sulphur Springs would cut the lead to three points early in the second quarter but never got closer than that the remainder of the game. Wagner's full court defense and quick hands kept the Wildcats from mounting a sustained rally.
The game was filled with drama as senior guard Keaston Willis scored a game-high 23 points and junior forward Sadaidriene Hall scored 20. Senior 6-9 center Xavier Cork added a game-high eight rebounds and five blocks and a team-high four assists as the Wildcats hung around the entire game, drawing to within six points late in the second quarter, but a long buzzer-beating 3-pointer by Wagner's Ja'Sean Jackson put the Wildcats in a 30-20 halftime hole.
"We didn't handle the pressure as good as I thought we would," explained SSHS coach Richard Cipoletta. "Wagner is really athletic and plays pressure defense. They opened with quite a bit of threes. Our kids battled back all season long, but they didn't have enough in the tank tonight."
Wagner hit 6-of-19 three-pointers, while the Wildcats were just 3-of-11, with Willis hitting two of those. That was a factor, but the 25-9 Wagner advantage in points off of turnovers was the real difference.
"Wagner is very athletic and a very good pressuring team," the coach said. "They set us up and made us make quick decisions. I thought we had good moments but too many bad moments when we turned over the ball and gave them too many easy chances. With a team like this, you can't do that."
Wagner had three players in double-figure scoring: Journee Phillips with 19, Jalen Jackson with 18 and Ja'Sean Jackson with 12. The Thunderbirds also had half as many turnovers (11) as the Wildcats.
Sulphur Springs ends the season with a 29-9 mark, wihle Wagner extends its record to 33-5 and will take on Mansfield Timberview in the Class 5A state championship game at 3 p.m. Saturday.
In addition to Hall and Willis' scoring, Sulphur Springs got five points from Cameron Kahn and four points from Cork. Jeremiah Roland led the team with two steals.
NOTES: Wagner won the rebounding battle, 25-19, including a 14-3 margin on the offensive glass. … Wagner also had 14 steals, compared to four for the Wildcats. … Sulphur Springs went to the free throw line more, making 19-of-20 charity shots including a perfect 11-of-11 for Willis, who made all three free throws after being fouled on a 3-point attempt. Hall was 6-of-7 from the line while Cork was 2-for-2.
BLOCK PARTY: The Wildcats recorded seven blocked shots, though it seemed like more. Cork had five and Cameron Kahn added two. … Sulphur Springs actually shot a higher field goal percentage than Wagner (53.6 percent to 44.2), but the Thunderbirds had almost twice as many shot attempts (52 to 28).
QUARTER BY QUARTER: The Wildcats had one lead in the game, at 4-3 following two free throws by Willis and a layup by Hall in the paint. … The Wildcats were down by 10 points before Kahn nailed a long 3-pointer at the first-quarter buzzer to cut the deficit to 19-12. … SSHS further cut the lead to 19-16 following a layup by Willis off a Hall assist, but hit just one field goal (in the paint by Cork) the remainder of the second quarter to trail 30-20 at halftime. … The lead got up to 12 points several times in the third period, but the Wildcats cut it to six on a run that saw Hall convert a conventional 3-point play, and hit two more free throws, followed by a Willis 3-pointer. … Trailing by seven (45-38) entering the fourth quarter, The Wildcats could never trim the deficit below that margin.
HISTORY: This is the second time in school history that Sulphur Springs has made it to the state tournament. … In 1925, when the mascot was the Wild Cats (two words), Sulphur Springs was one of eight teams in Texas to qualify for the state tournament, which had no classifications then in what was called an All School Boys State Championship. The Wild Cats were beaten 31-14 by Beaumont in the state quarterfinals. Beaumont went on to win the state title 14-12 over San Antonio High. … So although this is the second state tournament appearance for Sulphur Springs, the 2018-19 squad actually went farther than the 1925 state quarterfinal squad.

"Photos courtesy of Isabel Reyna"