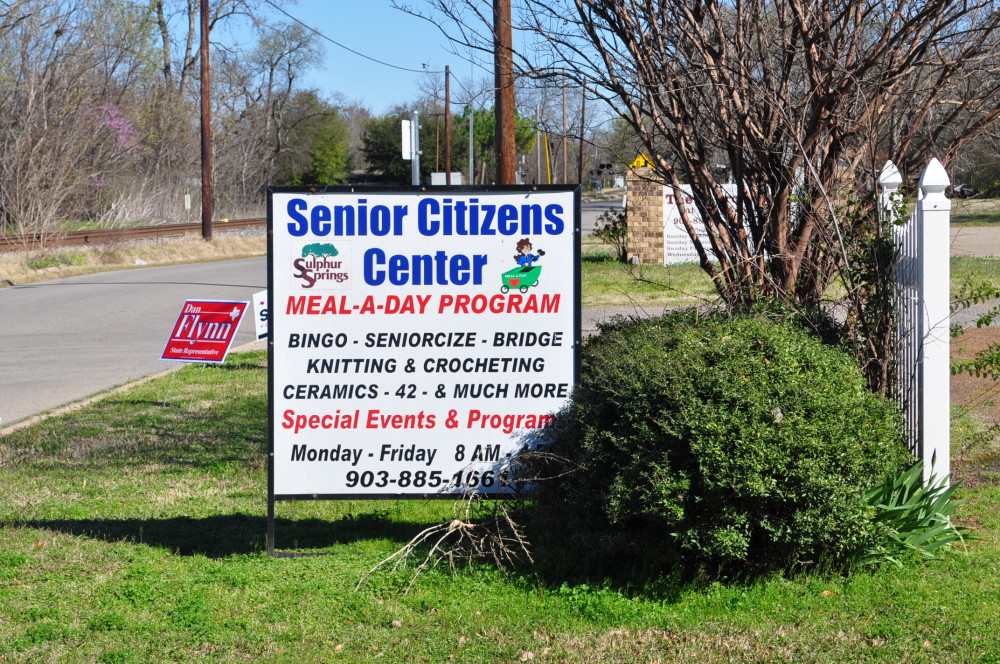 Many activities are planned starting Tuesday for people age 55 and older in the area.
Below are a few of the upcoming events reported by Senior Citizens Center Program and Marketing Director Karon Weatherman:
The 55-Plus Health Fair will be from 4-6:30 p.m. Tuesday, April 2, at the ROC.
"We will be serving hot dogs, chips, cookies and water. There will be over 40 vendors there for you to check out. Each vendor will have a $25 door prize that you can have a chance to win," said Weatherman.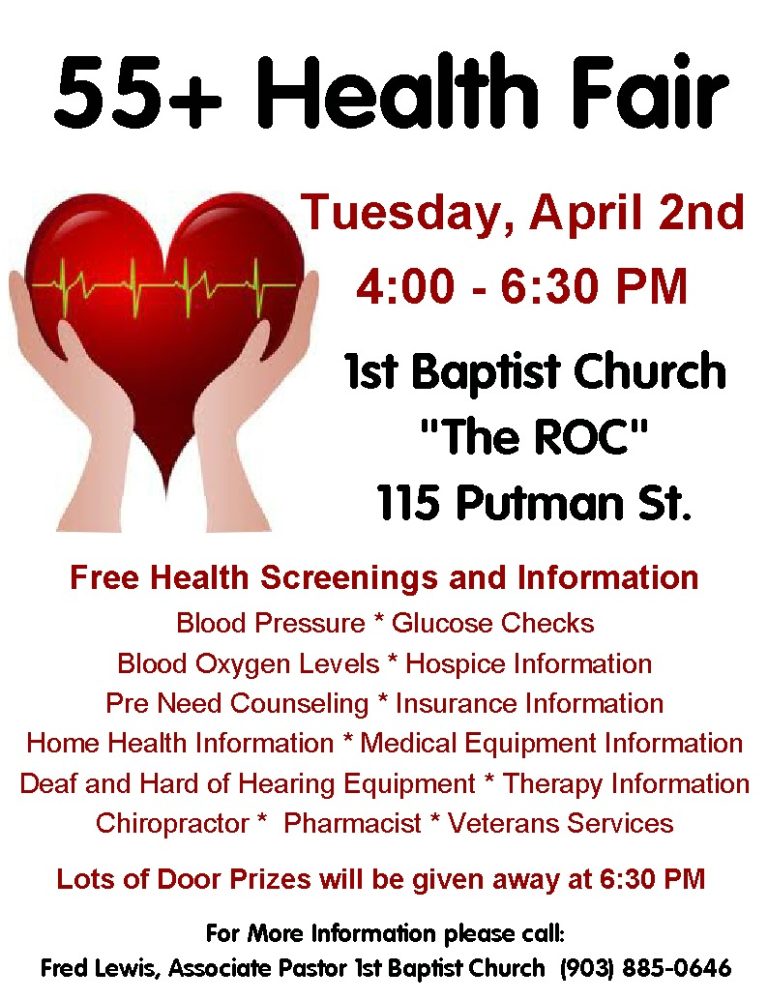 Line Dancing will begin April 2, and be offered from 1 to 3 p.m. the first and third Tuesdays of each month for $2 a class by instructor Sharon Jones.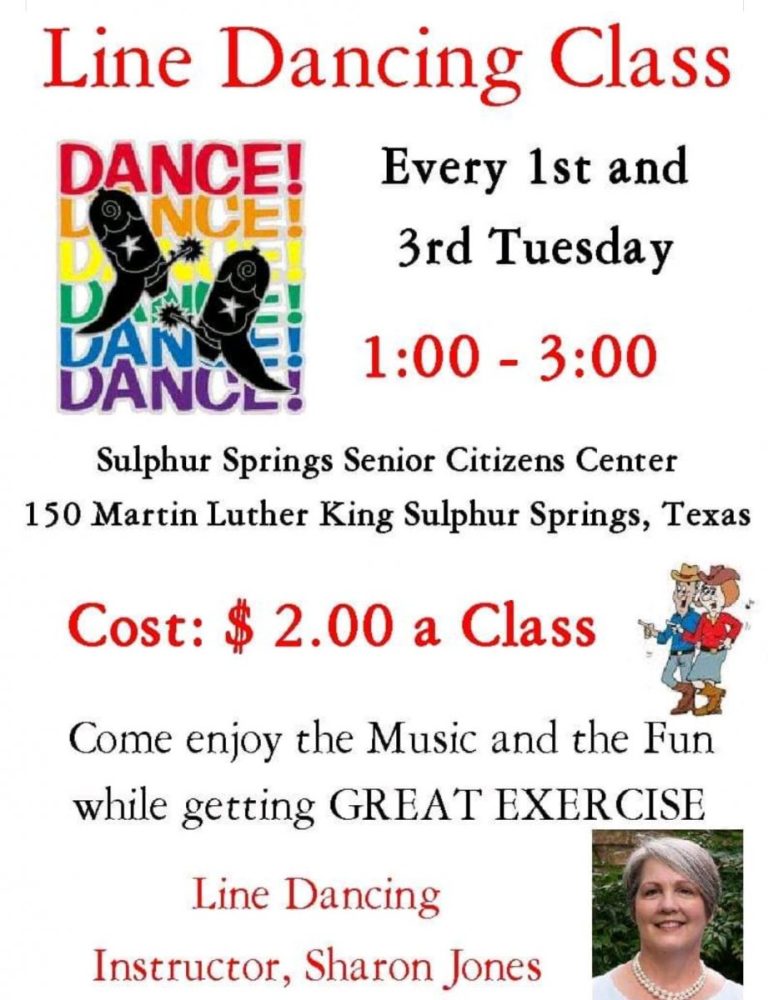 Car Fit, a free educational program that teaches participants to make their vehicle "fit" them for increased safety and mobility, will be held from 9 a.m. to noon Thursday, April 11.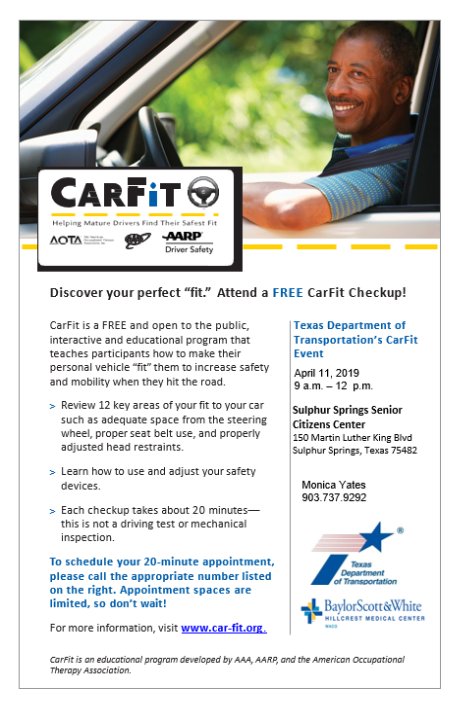 The Clara Bridges 90-Plus Banquet is Saturday, April 27, at the ROC, 115 Putman St.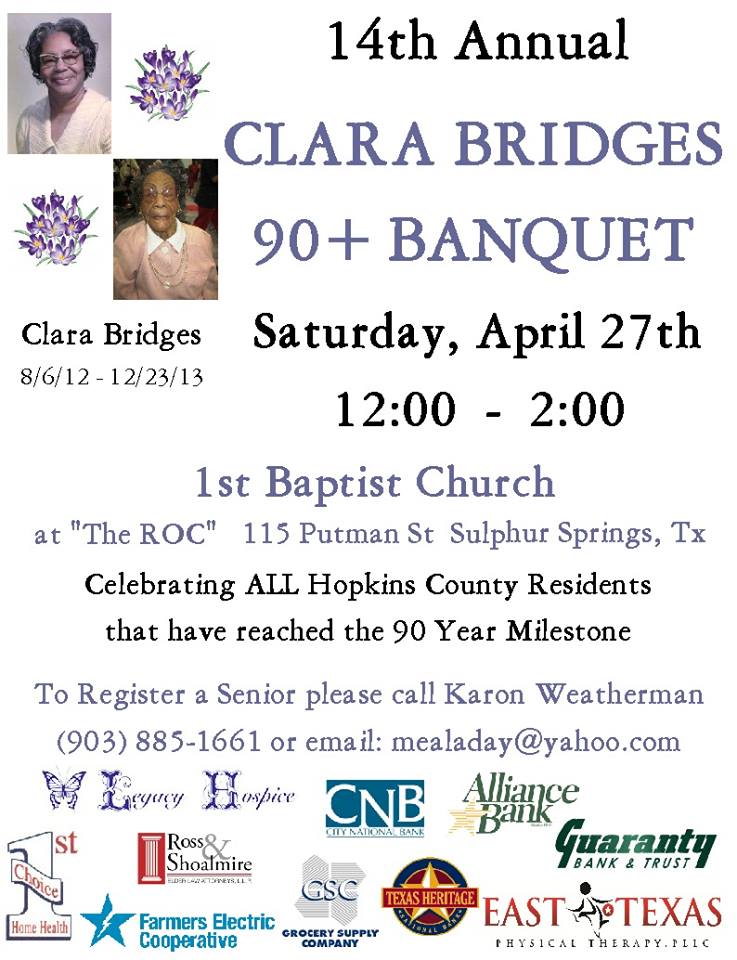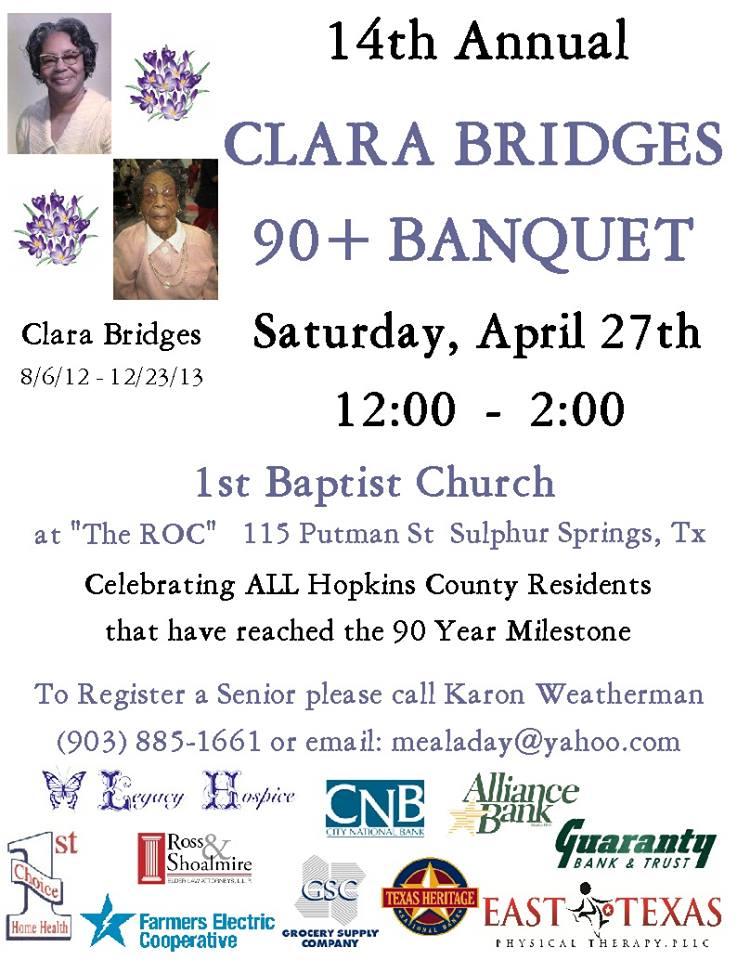 "I am still looking for seniors who are or will be 90 years of age by Dec. 31," Weatherman said.
An Affiliated Driving School is offered Thursday, May 30, but those planning to attend the education course will need to sign up in advance; a full calls is required to host it.
"It is good for ticket dismissal and 10 percent off of your liability insurance for 3 years. Let me know if you want to sign up," Weatherman said.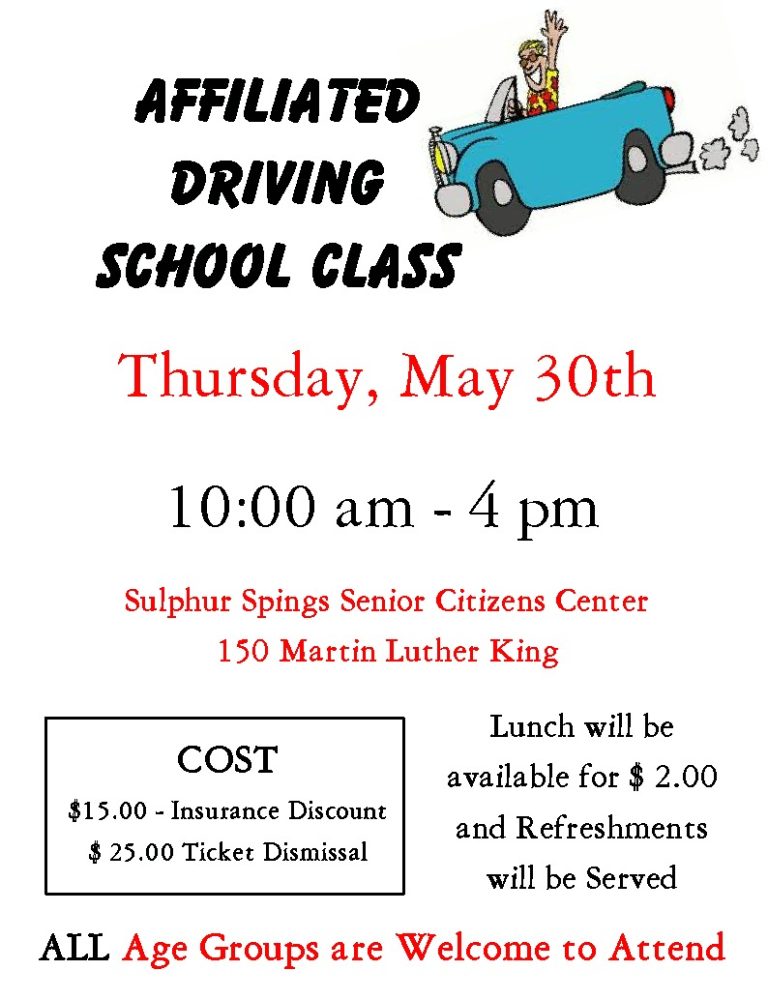 For additional information about any of these programs, contact Weatheman at the Senior Citizens Center, 903-885-1661 or [email protected].
The Senior Citizens Center also offers weekly, biweekly and monthly activities for people age 55 and older as well.