The Wildcats' basketball team kept making plays down the stretch to hold off the pesky Midlothian Panthers and win, 62-57 at Forney in an Area round game Friday night (February 22). The Panthers got to within one point in the fourth quarter but could never tie the score or go ahead.
The Wildcats got points from six different players in the decisive final period, Sadaidriene Day Day Hall, Jeremiah Roland, Keaston Willis, Cameron Kahn, Xavier Cork and Grayson McClure.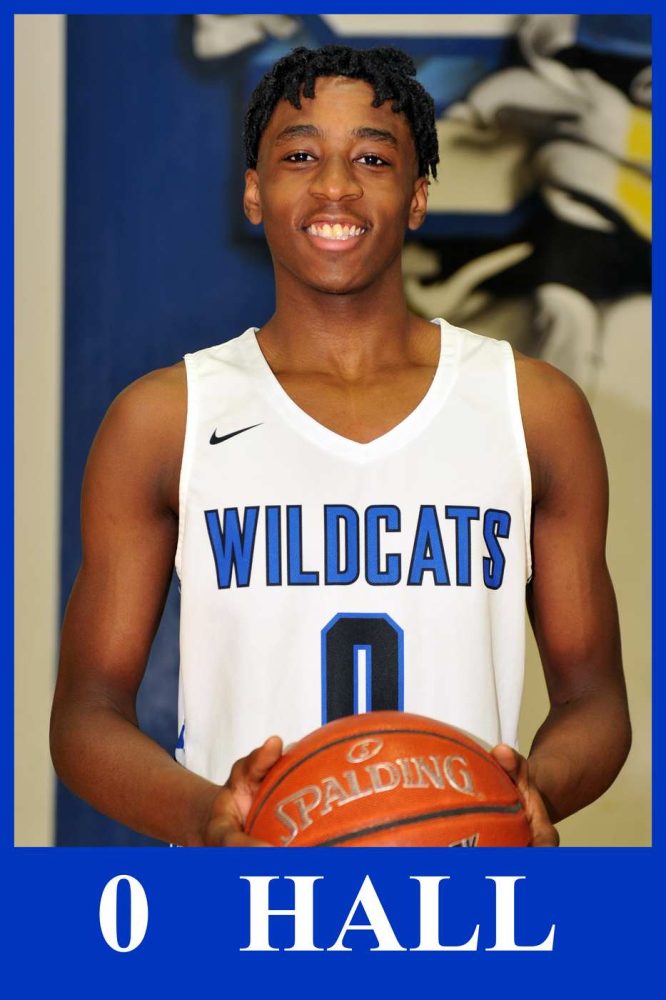 Hall led the Wildcats with 19 points. Willis had 14 points. Kahn added 13 points. Cork tossed in 11 points. Roland had 3 points and McClure 2 points. The Wildcats got off to a great start and led 14-8 after one quarter. Both teams had 13 points second quarters and the Wildcats led 27-21 at the half. The Panthers outscored the Wildcats 16-13 in the third quarter and the Wildcats entered the fourth quarter up 40-37. The Wildcats outscored Midlothian, 22-20 by win by 5. Great foul shooting was a key to the win. The Wildcats converted 18 of 21 free throw attempts for 85.7%.
One of Midlothian's top scoring threats, Zeke Bennett, injured his right elbow at the end of the second quarter and did not return. He was held to just 3 points in the first half by Wildcats defensive whiz Roland. The Panthers had three players in double figures: Omari Bobbitt with 18, Nyk Madison with 17 and Hayden Mattiza with 13. Midlothian hit 9 three-point baskets and the Wildcats had 4.
The Wildcats improve their season record to 26-8. The Wildcats will face Lufkin in a Regional Quarterfinal game early next week with details to be determined. Lufkin clobbered Mesquite Poteet, 63-35 Friday night in an Area game.
(KSST/Channel 18 did not video the game due to Midlothian refusing us permission for any video.)