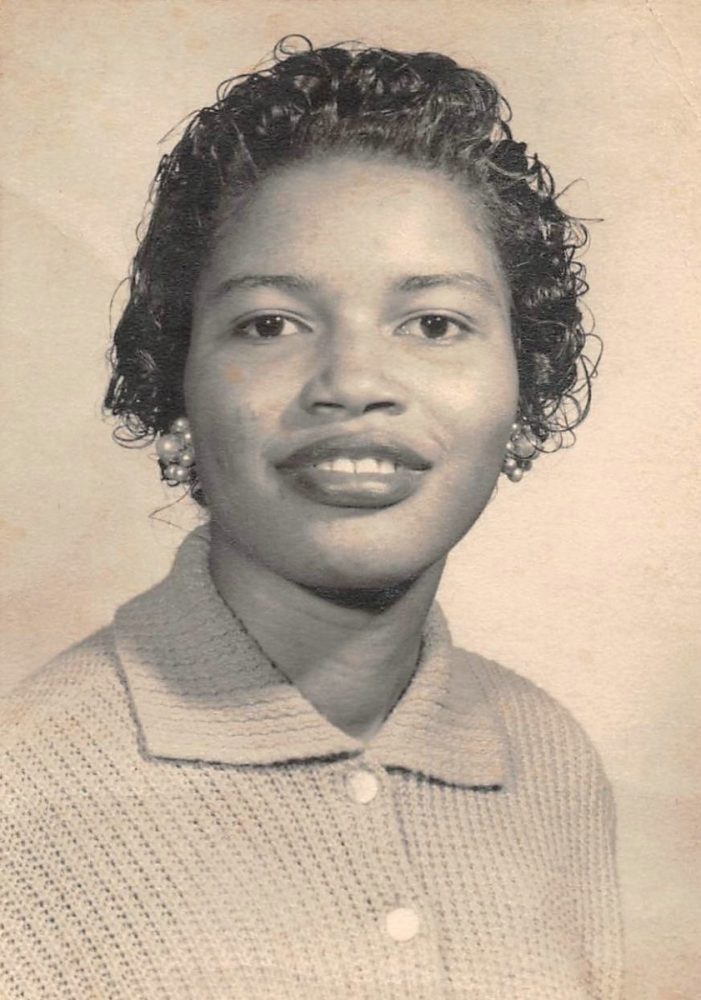 Funeral service for Mae Lou Dial Lewis, age 76, of Sulphur Springs, will be held at 11:00 a.m., Friday, February 22, 2019 at Morning Chapel Missionary Baptist Church with Dr. Harold B. Nash officiating. Interment will follow at North Caney Cemetery. Viewing will be held Thursday, February 21, 2019 from 11:00 a.m. until 7:00 p.m. at West Oaks Funeral Home. Mae passed away on February 17, 2019 in Lewisville, TX.
She was born on June 27, 1942 in Sulphur Springs, the daughter of Sun and Hazel Jones Dial. She was a member of Cherry Grove Baptist Church. She worked as a sales associate at Mervyn's for many years. She married Michael Don Lewis on September 20, 1961. He preceded her in death on February 9, 2016.
Mae is survived by sons, Michael SyJuan Lewis of The Colony, Mirion R. Lewis and wife Darlene of Plano, Marlon D. Lewis of Ft. Worth, daughters, Marian B. Lewis of Lewisville, Michelle L. Lewis of Oak Point, grandchildren, Jamaal Hargraves, Tara Lewis Moore, Chauncey Lewis, Chelsea Cooper, Maya Lewis, Kristin Tucker, Byron Tucker, Cianna Wesson, Mikale Lewis, Mariaya Lewis, Meah Lewis, 12 great-grandchildren, brothers, Elmer Dial, Benny Dial and wife Yvette, sisters, Ruth Madkins, Beatrice Harris, Lawanda Rape, Rose Dial, Tomma Dial, Swaneece Nash and husband Dr. Harold B. Nash Sr, sister-in-law, Lawanda Walker and husband Robert, a beloved neighbor, Elizabeth Klinger, and a beloved adopted daughter, Kimberly Moore.
In addition to her husband Michael, Mae is preceded in death by her parents, sisters, Bulah Dial Yarbough, Cornelius Dial, and grandchild, Malik Lewis.
Arrangements are under the direction of West Oaks Funeral Home.