COMMERCE, TX—"Send Silence Packing," an award-winning traveling exhibit, will be on the A&M-Commerce campus March 11. The exhibit is designed to encourage meaningful dialogue regarding mental health concerns, raise awareness about the impact of suicide, connect individuals to mental health resources available on campus and in the area, and inspire action for suicide prevention.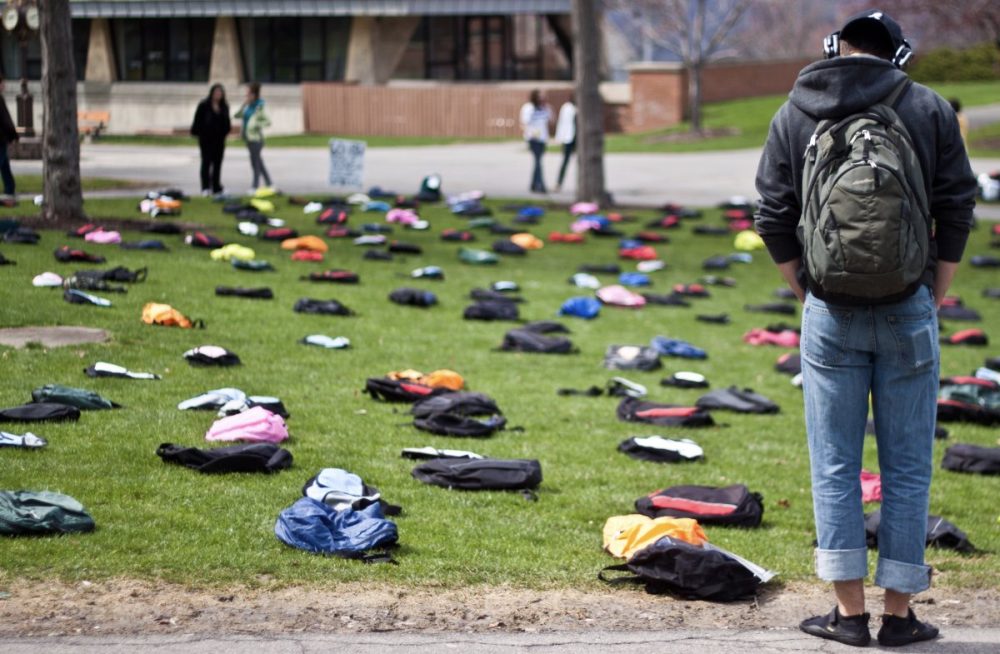 The exhibit will be located on the North Walking Mall near the Rayburn Student Center from 9 a.m. to 4:30 p.m. with the rain location inside the RSC. It was produced by Active Minds (activeminds.org), the nation's premier nonprofit organization supporting mental health awareness and education for students.
"The stigma that surrounds mental illness is the reason why many students don't seek the help they need," said Alison Malmon, executive director of Active Minds. "'Send Silence Packing' is a highly visible way to combat that stigma, increase openness and inspire action for suicide prevention."
Dr. Nick Patras, director of the A&M-Commerce Counseling Center, said that preventing suicide is a campus-wide responsibility and the "Send Silence Packing" exhibit is a tangible reminder of the impact of suicide. The Counseling Center will have an informational booth at the exhibit where additional support information can be obtained.
The A&M-Commerce chapter of Active Minds will also be available for students interested in helping to continue the conversation about mental health and well-being on campus. Responsible Lions from the Athletics Department will also assist with the exhibit and provide information about campus resources.
"The Counseling Center and Dr. Thomas Newsom, dean of students, are sponsoring the 'Send Silence Packing' traveling exhibit as a way to challenge students, faculty and staff to make mental health a top priority of campus life; in particular, to decrease the stigma around seeking help," Patras said. "Our number one concern is that no one is suffering in silence."
Through award-winning programs and services, Active Minds is empowering a new generation to change the conversation about mental health.