The Wildcats' band had 24 students qualify for State at the Region 4 Solo and Ensemble Band Contest held Thursday (February 7) at First Baptist Church in Sulphur Springs. 61 Wildcats band students competed and 40 earned First Division ratings. Students who memorized their music and earned a First Division rating qualified for state.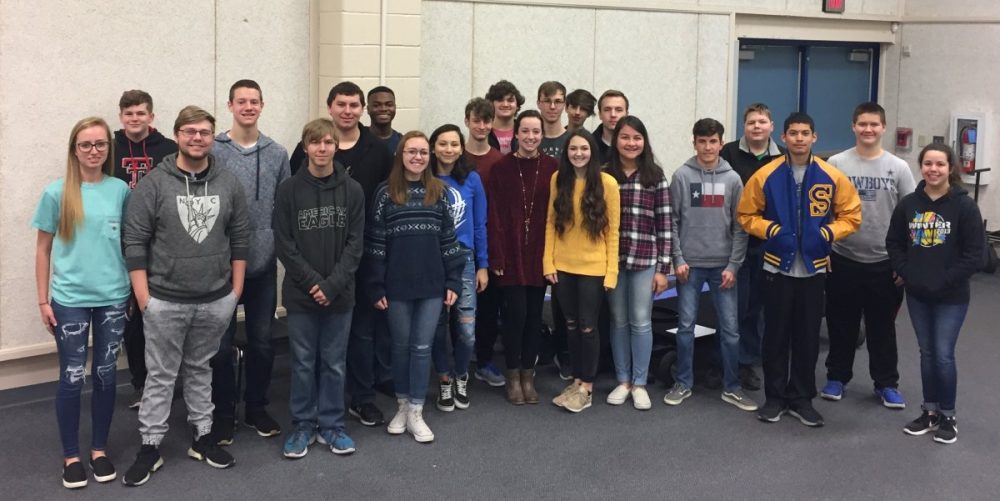 Wildcats soloists who qualified for State included Elizabeth Lopez, flute, Cameron Beard, clarinet, Matthew Sherman, alto saxophone, Nathan Braddy, trumpet, Peyton Baugh, French horn, Jackson Burnett, French horn, Zachary Phillips, French horn, Galilea Sosa, French horn, Isaac Lamb, tuba, Kaden Kirkland, snare drum, Ty Connally, marimba, Kendall Little, marimba, Blaine Mitchell, marimba, Luis Ruiz, marimba, Brandon Williams, marimba and Mason Gillem, multiple percussion.
There were two State qualifying ensembles: a clarinet quartet made up of Maddy Ray, Diana Herrera, Miranda Baugh and Jose Mejia and a percussion ensemble composed of Ty Connally, Brandon Williams, Shelby Ray, Matthew Harper, Kendall Little, Kaden Kirkland, Austin McCain and Nate Lovelady. The State Solo and Ensemble Contest takes place in Austin at the end of the school year.
The Wildcats band will be continuing their competition year at the UIL Concert and Sight Reading contest in early April. Both high school concert bands will be presenting a pre-UIL concert for the public in the SSHS Auditorium on March 26.