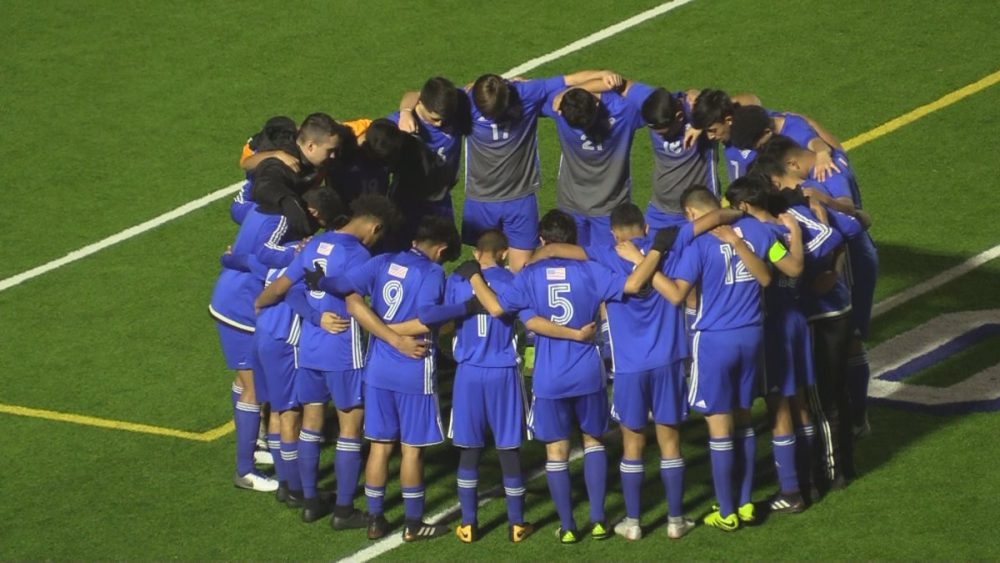 Wildcats Soccer Coach Alexi Upton maintains a positive attitude concerning his team. He sees the Wildcats as being near where they need to be after mostly tournament competition so far. The Wildcats are 2-3-1. They won one and lost two in the 2019 Lobo Invitational in Longview this past weekend (January 10-12).
The Wildcats defeated a smaller school New Summerfield, 5-0 to open the tournament. Coach Upton says the Wildcats played really well and finished their chances. He says when playing a smaller school, the Wildcats can't be complacent and he says the Wildcats took care of business against New Summerfield. The Wildcats then lost to Jacksonville, 3-1. Coach Upton says Jacksonville won the tournament. He notes the Wildcats went up on them 1-0. He says the Wildcats need to finish games and be more consistent throughout a game. Next came a loss to Tyler Chapel Hill, 2-0. Coach Upton says the Wildcats were missing some players and had some injuries. He says the Wildcats started slowly and never really played well.
Next for the Wildcats is the Ice Bowl Tournament in Richardson this Thursday through Saturday. The optimistic Coach Upton feels he will have all twenty two of his players healthy and ready to go for that tournament. He expects his team to pick up some wins.