Saltillo Lady Lions Basketball 64, Union Hill 6
The #23 ranked Saltillo Lady Lions' basketball team went to 7-0 in district play with a dominating victory over Union Hill, 64-6 at Union Hill Tuesday (January 22). The Lady Lions led 18-2 for the first quarter, 44-2 at the half and 56-3 after three quarters. Maddy Smith had a big game for the Lady Lions with 23 points. Anna Reeder had 14 points. Chandler Bain had 10 points. Brittney Peeples scored 7 points. Jocelyn Ochoa had 4 points. Raegan Speir scored 3 points. Trinity White added 2 points. McKenna Gurley had 1 point. The Lady Lions hit 12 of 13 free throws. They are now 24-8 for the season. The Lady Lions play Avinger at home Friday at 5:30 p.m.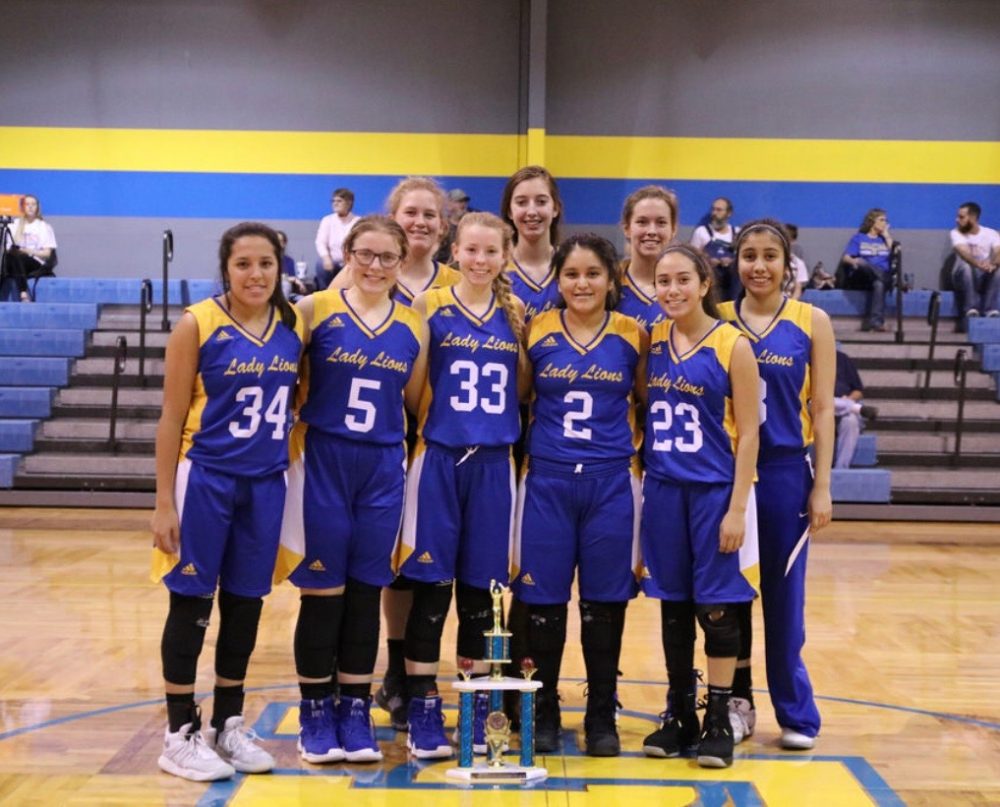 Saltillo Lions Basketball 58, Union Hill 40
The Saltillo Lions' basketball team got a good solid win over Union Hill, 58-40 Tuesday night (January 22) at Union Hill. The Lions built a solid lead over the first three quarters and then coasted home. The Lions are now 4-1 in district play and 19-8 for the season. Chris Boekhorst led the Lions with 28 points. Ben More scored 10 points. Andrew Redburn had 6 points. Matthew Gurley and Levi Hoover had 5 points apiece. Dillon Beadle scored 4 points. Edi Olayo had 1 point. The Lions play Avinger in Saltillo Friday.