On Friday (January 25, 2019) North Hopkins High school held their annual homecoming game and coronation.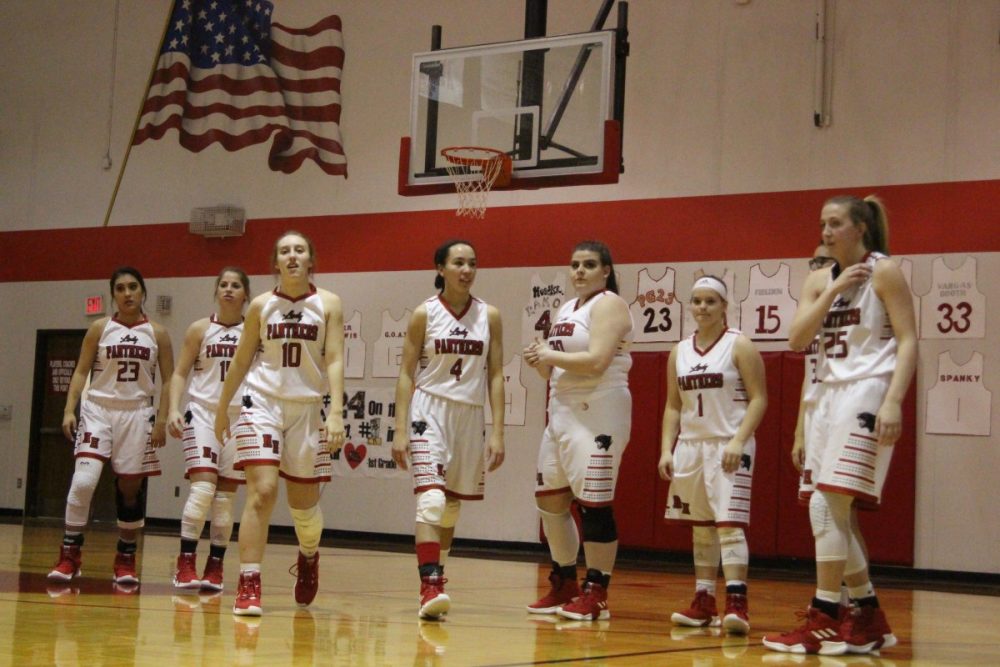 That evening the North Hopkins High school Panthers varsity boys and girls basketball teams played against the Cumby Trojans. The varsity boys had a victorious win of 56- 37, as did the varsity girls with a score of  44-19.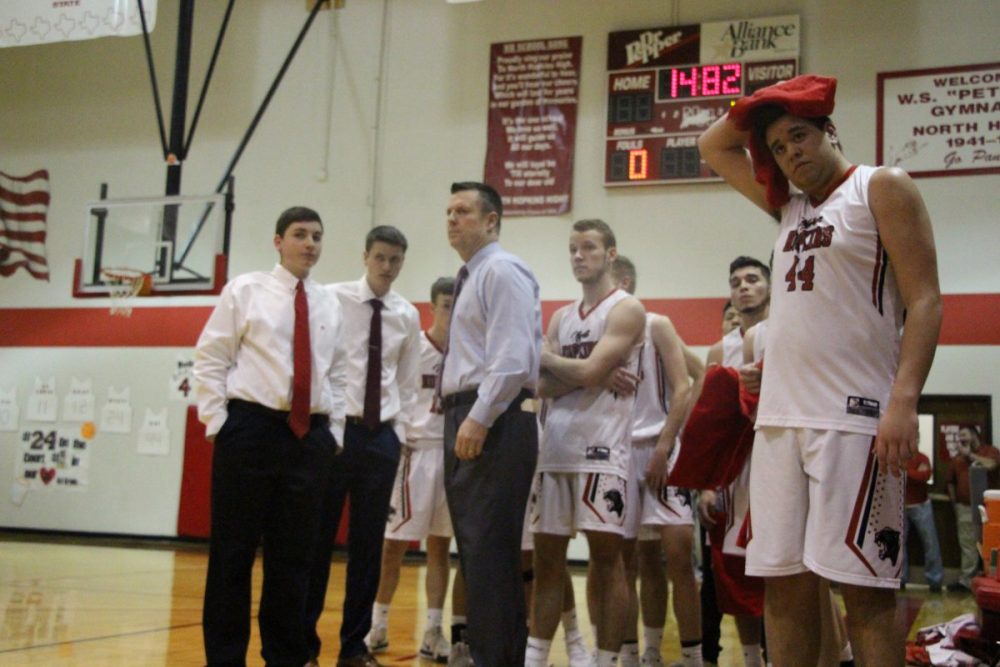 At the end of the evening, the homecoming Court presented itself before the audience. The princesses and princes were escorted by one anther.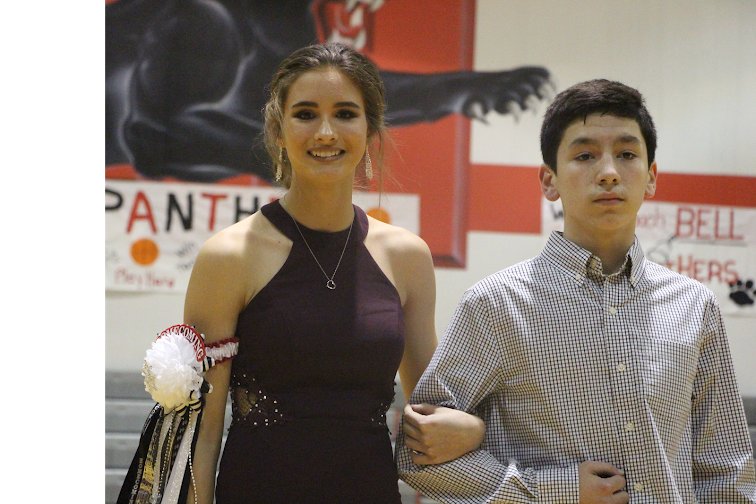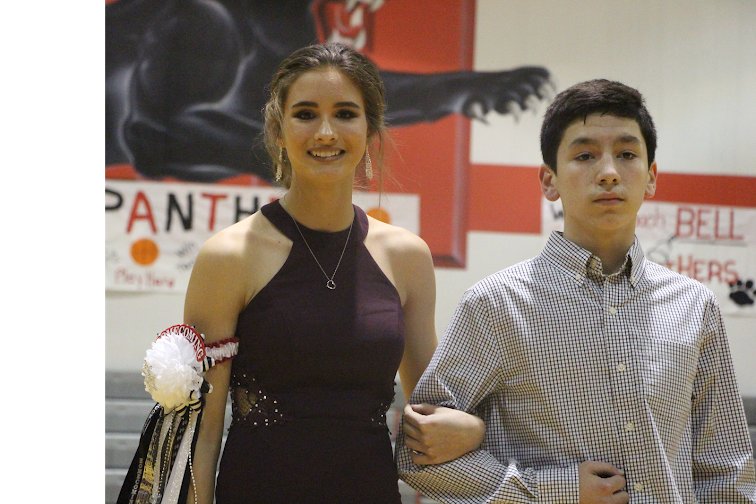 Maddie Pogue, and Kenden Farelle were selected as the Freshman (9th grade) princess, and prince,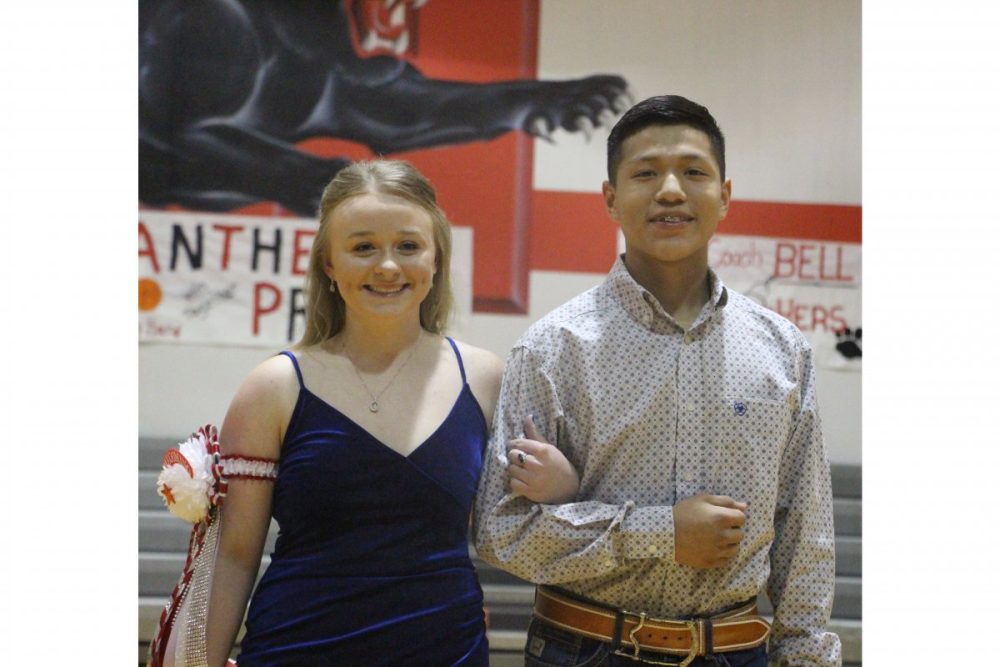 Abigail Whaley, and Allan Alvarez came forth as the Sophomore (10th grade) prince, and princess.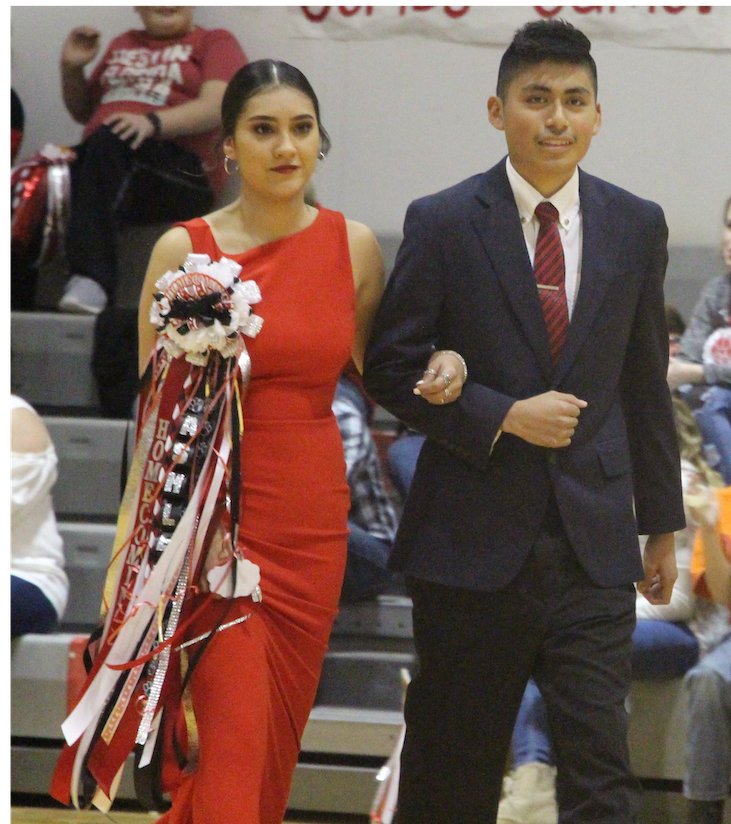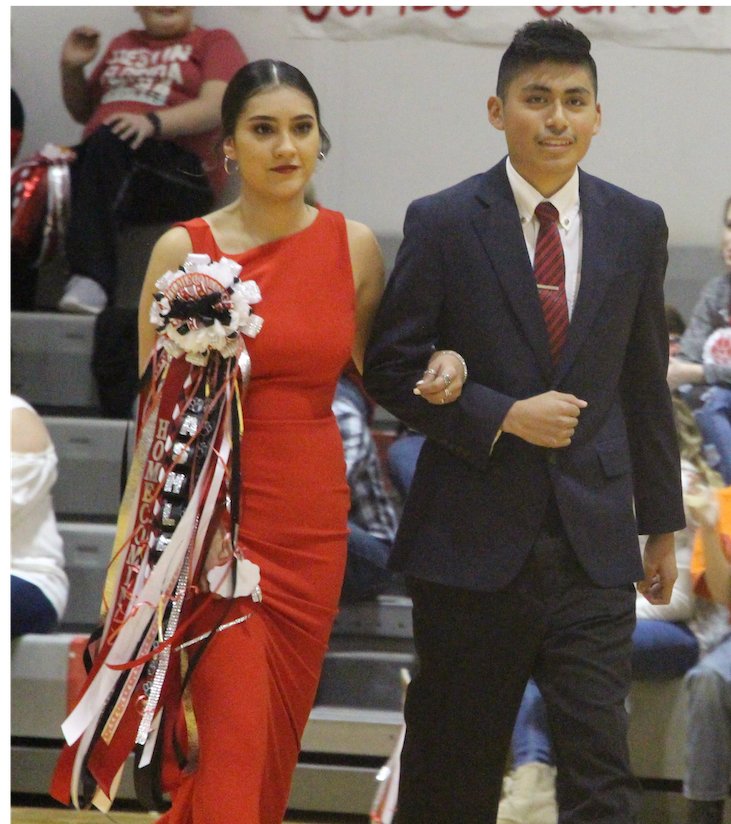 Ashley Aguilar, and Mario Perez were the  junior class princess and prince.

As for our king and Queen nominees. There was Teagan Brantley, Faith Wheeler, Amy Sprague, and Breeanna Hicks all in the running for queen. In the king's pool were nominees Caleb Wyatt, Victorino Rojo, Bryson Sims, and Evan Lewis. In the end only one of each pool were crowned. Of these were Teagan Brantley, as queen. And Caleb Wyatt, as king.