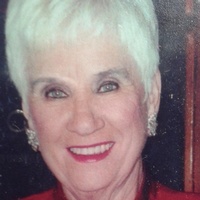 Helen Lavonne Wells, 89, of Commerce, passed away on Tuesday, January 15, 2019 in Sulphur Springs, TX. She was born in Commerce on June 13, 1929, the daughter of Rev. E.W. "Buck" Verner and Jewell Quinn Verner.

Lavonne taught P.E., English, history, drill team, and cheerleading at Mesquite high school. She started the pacesetters drill team at North Mesquite high school as well.  Upon retirement from teaching, she formed her business "The Place" through which she provided props and uniforms for drill teams to numerous schools.

She is survived by daughters: Karen Schlucter of Sulphur Springs, TX. and Judith Rathmell of Durant, Okla.; 7 grandchildren, 13 great grandchildren, and 2 great great grandchildren. Lavonne is also survived by her twin sister, Evonne Richardson of Commerce and four nieces. Preceding her in death are her parents, a son, Wesley Wells, and a daughter, Dian Buchanan.

A Memorial Gathering will be held in the Alumni Center of TAMU-Commerce on Friday, January 18, 2019 from 11 a.m. until noon.
To celebrate her memory and her enthusiasm for wearing crazy hats and ball caps with bling, you are encouraged to do the same when attending her service.  A time for sharing your special memories of Lavonne will be provided for all who wish to do so.