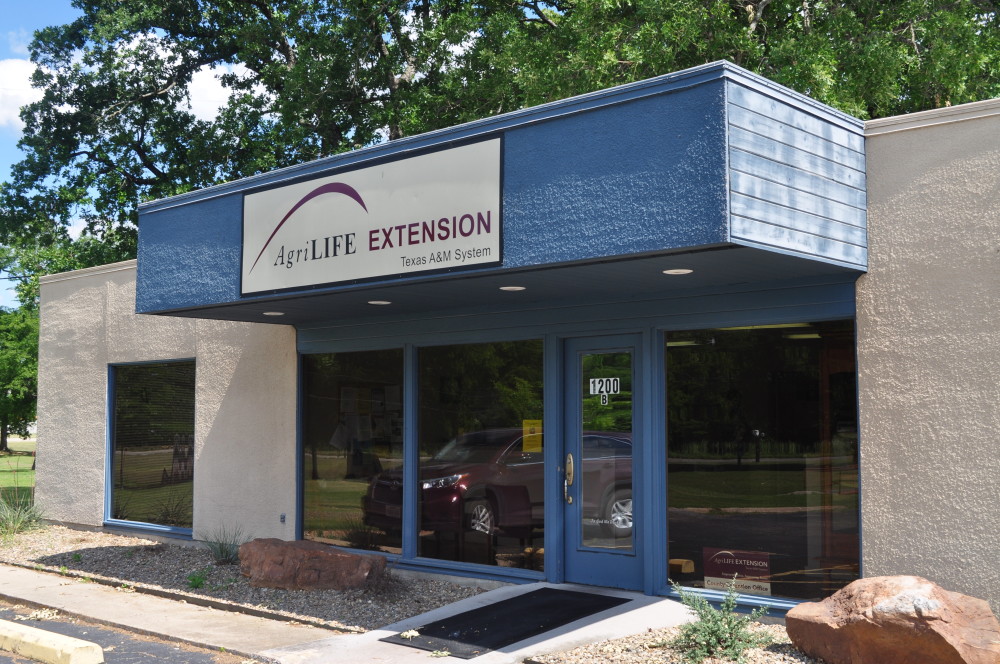 Note: This is the 4th in a series of "A Year in Review," highlighting major program efforts in the area of Family & Community Health.
In the United States, 80% of all health spending is related to chronic conditions – things like diabetes, high blood pressure, high cholesterol, and others. According to the Centers for Disease Control and Prevention, these costs can be managed and potentially reduced through education and lifestyle modifications.
Relevance:
Texas A&M AgriLife Extension Service in Hopkins County provides many opportunities for individuals to learn to take better control of their health. However, there is a limit to the programming that one person can implement. Volunteers contribute greatly to extend education further into the community. A group of trained volunteers who also serve as advocates for Texas A&M AgriLife Extension Service can substantially increase the scope and impact of wellness programs. The Master Wellness Volunteer Initiative provides volunteers with 40 hours of training on health, nutrition and food safety. In return, volunteers are empowered to provide outreach and education, helping reduce the burden of chronic conditions in Texas communities.
Volunteer opportunities are plentiful. For those who enjoy meeting and mingling with others, health fairs offer the perfect opportunity! Perhaps being behind the scenes is more comfortable for others. Great! I often need assistance in preparing materials, stuffing goody bags, shopping for supplies and ingredients, and making phone calls. If hands-on activities are desired, several 4-H projects and activities offer the perfect opportunity to assist youth. I work closely with the current Master Wellness Volunteers to keep them up-to-date on opportunities for involvement, as well as professional development.
Response:
Hopkins County has nine trained Master Wellness Volunteers. A newsletter, "Volunteer Connection", is sent out six or more times per year to keep in touch with volunteers and to announce opportunities to assist with various events and programs.
Volunteers are recognized annually at the Extension Leadership Advisory Board banquet, as well as at each event in which they participate. Their activities are also highlighted in each edition of the "Volunteer Connection" newsletter. Two Master Wellness Volunteer Luncheons also provide opportunities to fellowship and receive professional development training. These are held in the spring (April) and winter (December).
Results:
In 2018, Master Wellness Volunteers contributed over 500 volunteer hours, reaching nearly 3,000 individuals. Some of the activities with which they assisted were: health fairs (Sulphur Springs, Como-Pickton, and Cumby); Back to School Bash; Do Well Be Well with Diabetes series; Cooking Well with Diabetes series; Walk & Talk series; Christmas Joys holiday program; Fall Festival Creative Arts Contest; 4-H Foods Fun Day; 4-H Sewing Fun Day; Spring Break Sewing Workshop; Twogether in Texas marriage education workshop lunches; Ag-in-the-Classroom; Kids' Camp: Fun, Food Fitness; Skills Camp; Judges' Training for Fairs, Festivals, and Events; and planning meetings.
A recent luncheon hosted at the Extension Office welcomed four new potential Master Wellness Volunteers, and current volunteers told about the activities with which they had been involved.
Looking Forward:
In January, 2019, Texas A&M AgriLife Extension Service will convene a statewide training for new Master Wellness Volunteers…and you don't even have to leave Hopkins County! Two in-person sessions will be held at the Hopkins County Extension Office, and the rest of the training will be conducted online. No reliable computer? No problem! You are welcome to use ours!
The first in-person session will take place on Tuesday, January 22, from 9:00 a.m. to 4:00 p.m. at the Hopkins County Extension Office, 1200-B W. Houston, Sulphur Springs. For more information, visit http://agrilife.org/mwv or feel free to call me at 903-885-3443. The fee is $75 if you register by January 14, so don' delay! This is a fantastic opportunity to get involved doing things you love, while helping others!
Closing Thought
"There are no strangers here – only friends you have not met." William Butler Yeats
Recipe of the Week
Pumpkin Spice Latte
Make this wonderful beverage for your coffee-loving friends – or enjoy a cup for yourself!
Ingredients:
½ cup breakfast blend coffee
2 teaspoon pumpkin pie spice
½ teaspoon ground nutmeg
1 cup milk
1/3 cup sugar
1 qt. (4 cups) water
Instructions:
1) Place coffee and spices in filter in brew basket of coffee maker.
2) Add water to coffee maker.
3) Put milk and sugar in empty pot of coffee maker.
4) Brew coffee. When brewing is complete, stir until blended.
To give as a gift, measure the first three ingredients into a zippered bag and the sugar in another.  Attach instructions for completing the beverage.