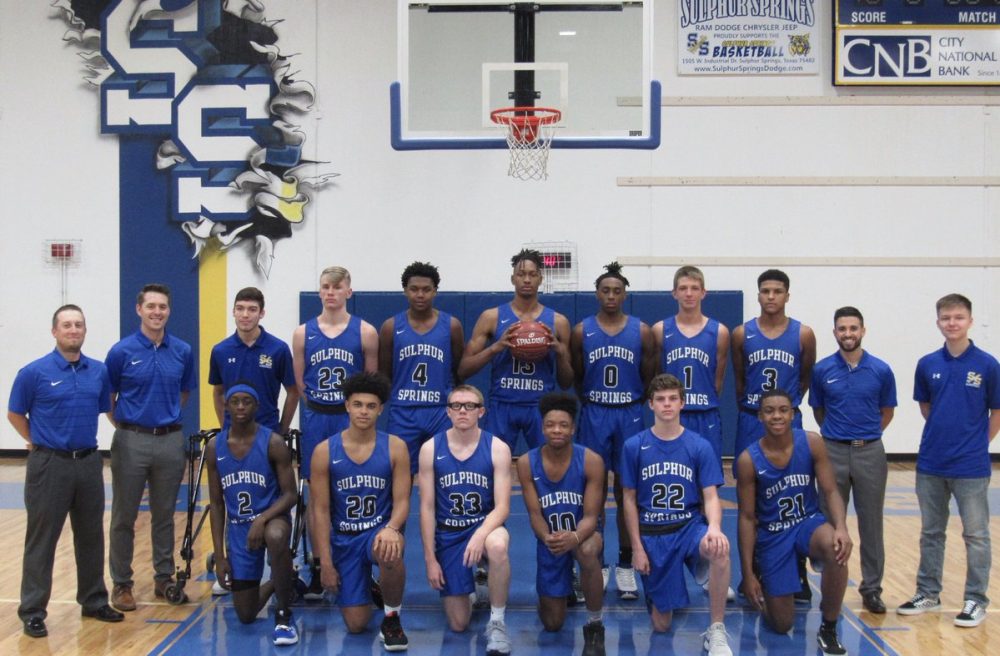 The Wildcats' basketball team won three scrimmages and lost none at the Elite 14 Scrimmage Saturday (November 3) at Wichita Falls Hirschi. The scrimmage featured top teams from Texas, Oklahoma and around the nation. The Wildcats won handily over Lubbock Estacado, a ranked Class 4A team, defeated prep school Millwood, Oklahoma by four points and edged by Norman, Oklahoma by one point.
Wildcats Basketball Coach Clark Cipoletta said all three teams were very athletic. He said the Wildcats saw a lot of different defenses and presses include the run and jump press, man defense, 2-2-1 defense, zone and pressure man on man. Coach Cipoletta said his team's offense is ahead of its defense. He said this year's team has a special chance to be very good.
Coach Cipoletta said he expects his teams to hang their hat on defense so he is eager for them to get better on the defensive end. He said the entire team impressed him Saturday. Coach Cipoletta said Keaston Willis did a good job creating his shot. He said Day Day Hall was impressive with his offensive rebounding. He said Cameron Kahn will be a big surprise for teams this season. Coach Cip said Kahn made 4 of 6 three pointers and also drove to the basket. Big man Xavier Cork did a good job with his big post presence. Coach Cipoletta also had praise for Grayson McClure and Kai Taylor. He was also enthusiastic about the play of guard Jeremiah Roland. Coach Cipoletta said Roland knocked down shots and played with energy and athleticism on defense.
Two of the teams the Wildcats scrimmaged Saturday started the games pressing the Wildcats. After a slew of early points quickly by the Wildcats, the teams abandoned the press. The Wildcats have their second and final scrimmage Tuesday (November 6) in Longview. Cedar Hill was expected to scrimmage also but they have changed their plans.