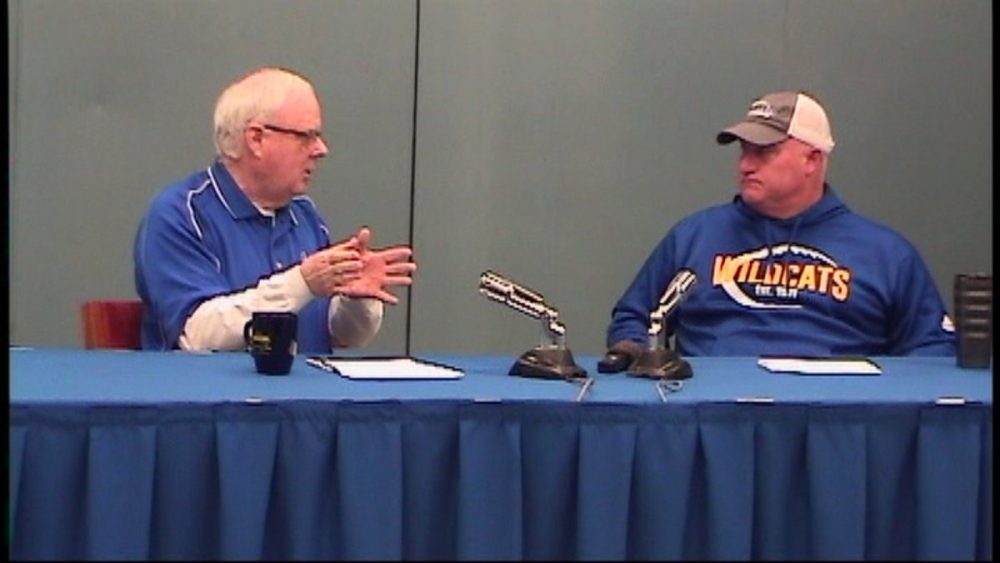 Editor's Note: Coach Owens and KSST Sports Director Don Julian put a wrap on the 2018 Football Season with the Coach's Show, Saturday, November 24, 9 a.m. on KSST and Suddenlink Cable Channel 18.
Wildcats Football Coach Greg Owens said the 41-14 bi-district loss to Frisco last Thursday in Frisco left a bad taste in his mouth. He said the Wildcats just didn't play up to par, similar to the way they finished the season. He credited the Wildcats for playing hard on both sides of the ball. Coach Owens said offensive woes caught up to the Wildcats. (More on this later)
He said the offense had a 17 play drive and a 13 play drive but could not get clicking again and could not make plays when they needed to. Coach Owens said the Wildcats defense did a great job. He said the Wildcats have to score to win. Coach Owens said at the end Frisco began to grind down the Wildcats with their wing T attack adding the Raccoons' running backs began to run harder. He said he was proud of the Wildcats. Concerning going for a fourth down and 1 play from the Wildcats 29 yard line, Coach Owens said it occurred late in the third quarter with the Wildcats trailing 20-7. He said Frisco was chewing up a lot of the clock on every one of their drives. Coach Owens said it was getting to a desperate time in the game and the Wildcats had to try and maintain possession. Frisco stopped a running play and the ball went over on downs.
Later during a segment talking about his 32 seniors that will air Saturday on KSST Radio and Cable Channel 18's Saturday Morning Coach's Show, Coach Owens revealed one of the factors that impacted the Wildcats' offense late in the season. He said quarterback D'Corian Young played the last four games of the season with a torn ACL.