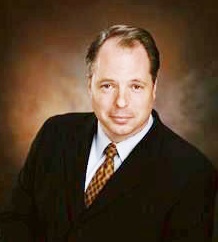 According to sources, Wood County District Attorney Jim Wheeler has resigned following an investigation by the Texas Rangers and the integrity unit. Wheeler's term was to have ended 2022. He entered office in January, 2007 following his election in 2006. Update to story found here: http://www.ksstradio.com/2018/10/wood-county-da-resigns-following-integrity-investigation-2/
Wheeler, a Republican, graduated Rockwall High School and holds a Bachelor of Arts Degree in English from U T Austin and a Master of Arts in English from Baylor. He received his law degree at Baylor. He was a prosecuting attorney in Waco before joining his father in private practice. He previously served as a prosecutor in the 54th and 19th Judicial District Courts as well as county courts-at-law in McLennan County.
The Wood County District Attorney's office represents the State in all criminal cases in the county and district courts of Wood County, as well as representing the State in contested matters in the Juvenile and Justice of the Peace courts. Additionally, the office handles asset forfeitures, bond forfeitures, hot check/check fraud cases, child abuse and domestic violence matters.

The Wood County Criminal District Attorney's office consists of elected Criminal District Attorney, three Assistant District Attorneys, a Special Assistant District Attorney who handles appellate matters, an Investigator, a Victim Witness Coordinator and four full-time staff members.