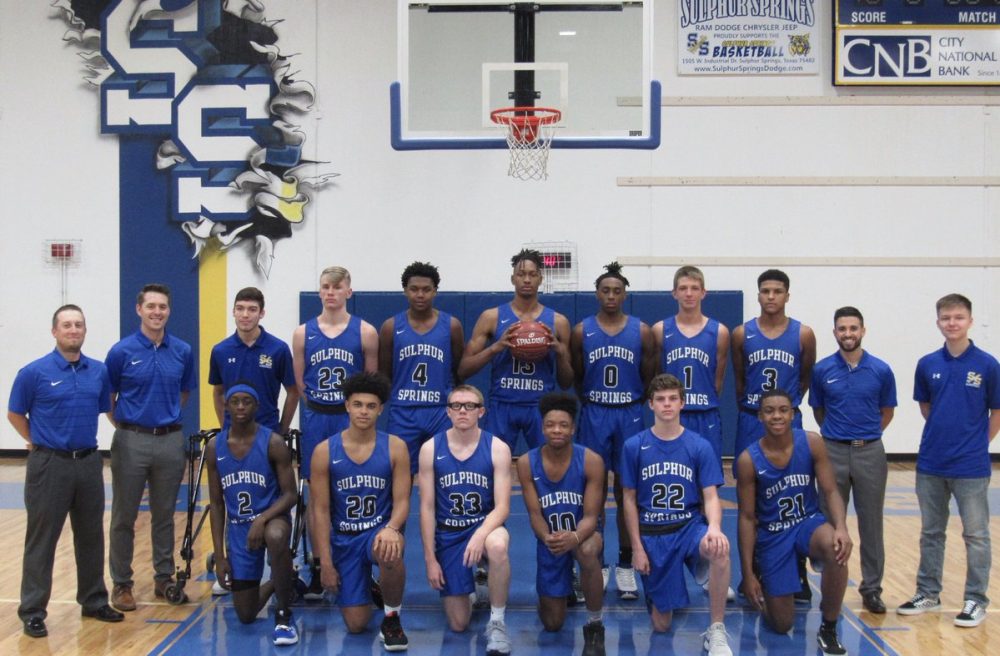 Wildcats Basketball Coach Clark Cipoletta can hardly wait until Wednesday (October 24), the first day the Wildcats can practice. Coach Cipoletta said he's been ready to get started again since the playoff loss to Prosper ended the Wildcats' season last year.  Since that game, three Division I athletes left the program due to a family move.
Coach Cipoletta said the departure gives opportunities for the guys left. He said they are ready to step up and he added he has faith in them. Senior Keaston Willis returns. He's been on the varsity since his freshmen year. Coach Cipolleta expects Willis to do even more this season to lead the team. Coach Cipoletta said he is also counting on the senior leadership of big center Xavier Cork. He said two of his seniors have been overlooked: Jeremiah Roland and Cedric Berry. Coach Cipoletta said Roland is athletic and is perhaps the team's best defender. He said Berry can shoot the lights out. Coach Cipoletta also expects big things from Day Day Hall and Cameron Kahn. He said the tall players will allow the Wildcats to continue to field tall lineups. He added both players are a nightmare to guard. Coach Cipoletta said Grayson McClure and Kai Taylor are two of the hardest working players in the gym. McClure attempted an astronomical number of shots during the off season. Coach Cipoletta also expects to add a couple of sophomores to the roster that played JV ball as freshman last year: Lamondric Johnson and Boo Wilkerson.
The Wildcats will face another very difficult schedule according to Coach Cip. He said he likes to challenge his team. Coach Cipoletta said good teams expose your weaknesses so you can work on them. He said he played basketball with a chip on his shoulder and he added he coaches the same way. Coach Cipoletta said he loves to hear people express doubts about his team so the team can prove them wrong. He actually believes this year's team might end up going further than last year's star-studded team.
This year's scheduled is filled with monsters such as #1 ranked 6A team Denton Guyer and #6 ranked 6A team Rockwall. There is also 6A Plano East and 6A Dallas Jesuit. The teams first scrimmage is at a showcase at Wichita Falls Hirschi on November 3 that features Texas teams, Oklahoma teams and teams from all across the country.