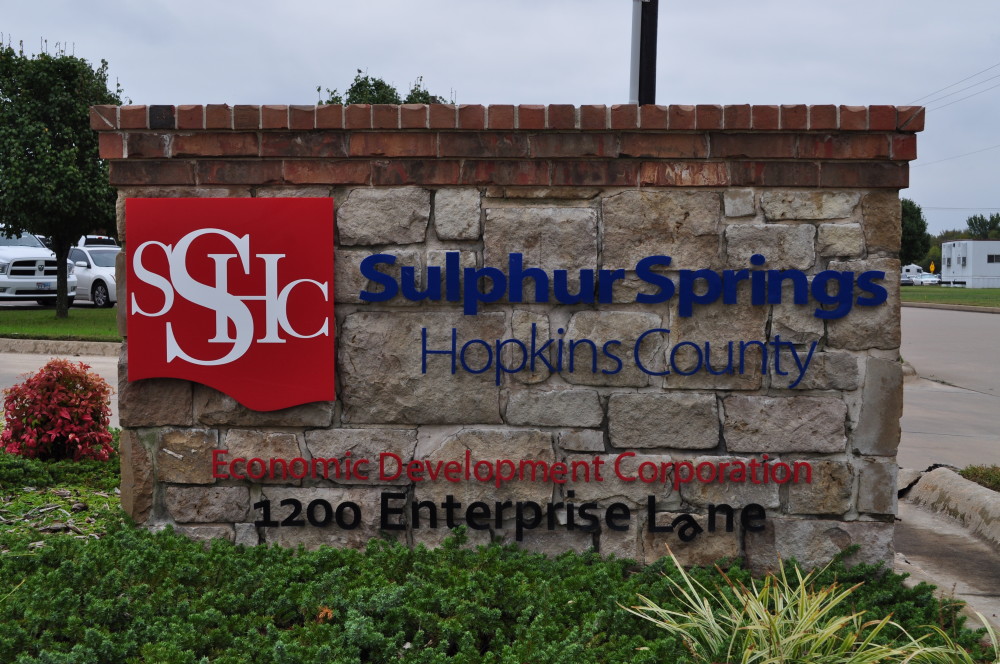 During the E-Commerce, Technology and Innovations: The Future of Business sponsored by Texas Economic Development Council Sulphur Springs-Hopkins County Economic Development Corporation received the 2018 Community Economic Development Award for cities with population 10,001 to 20,000. The October 18th award program named recipients in six population categories.
The Sulphur Springs-Hopkins County EDC spearheaded a complex, multi-faceted project that included the purchase of land from one major industry to support the expansion of another, the use of a Texas Capitol Fund grant to upgrade the city's wastewater pre-treatment plant, and working with Oncor to acquire a site for the expansion of a major Sulphur Springs industry. Eventually the land purchase and infrastructure improvement led to an expansion of 61 jobs at Saputo, a major specialty foods manufacturer. An ancillary part of the land acquisition process enabled one of Sulphur Springs oldest employers, JB Weld, to build a new 78,000 square foot facility while also adding 13 new jobs.
Other nominees for the award in the population class included: Boerne/Kendall County EDC, Giddings EDC, City of Nederland, and Tomball EDC.