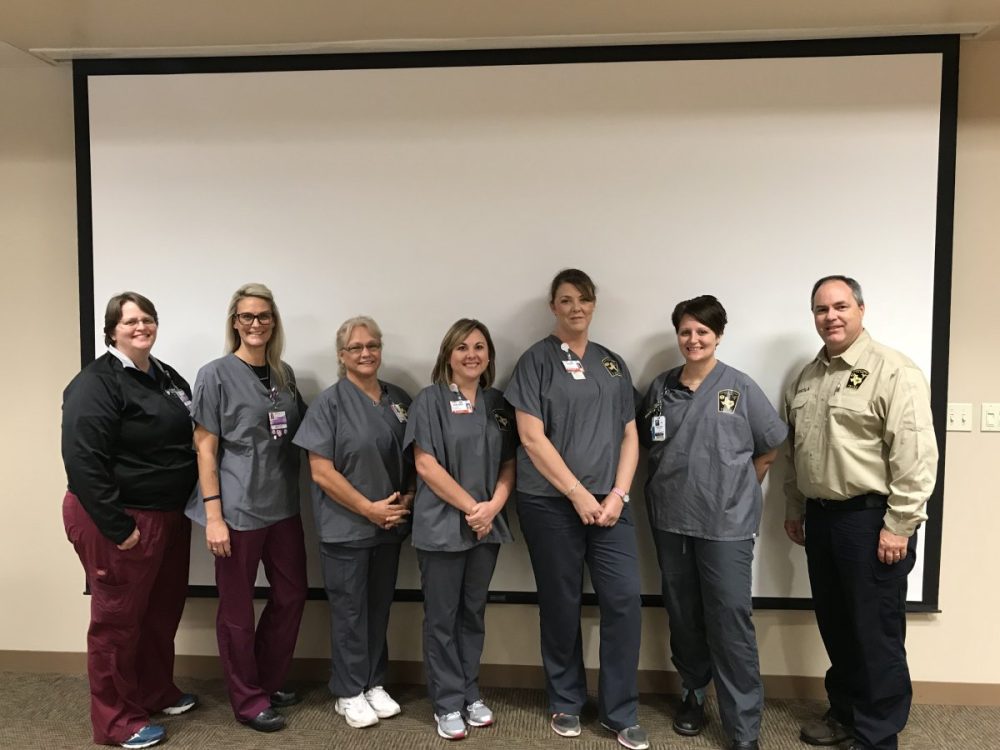 Texas Region 4 Emergency Medical task force conducted a muster and deployment drill Friday at 10 a.m. at CHRISTUS Mother Frances Hospital in Sulphur Springs.  The tabletop discussion and drill focused on responding to and receiving nursing and resources in a disaster.
The Emergency Medical Task Force (EMTF) is a State and Federally (DSHS, ASPR) funded program with the mission of creating State-deployable medical teams, regionalized for rapid mobilization and readiness. The EMTF Nurse Strike Team is an established team of specialized registered nurses designed to deploy and augment the staffing areas of an affected hospital(s) during an emergency. Specialties may include: ER, ICU, Med/Surge, L & D, Pediatric, Burn, Neurology, PICU/NICU.  The goal of the EMTF program is to provide a well-coordinated response, offering rapid professional medical assistance to emergency operation systems during large scale incidents. Resources immediately available for EMTF include AMBUSes, Mobile Medical Units, Ambulance Strike Teams (hundreds of units across Texas), RN Strike Teams, Medical Incident Support Teams, Infectious Disease Response Units, and Ambulance Staging Managers.
Area hospital medical teams along with Hopkins Count Judge Robert Newsom, who serves as the Emergency Management Director for the county, and Fire Chief Andy Endsley, Emergency Management Coordinator for the county, attended the session.