Dueling Woks
Asian Express To Go is getting some expert help. Local food truck proprietress Cherrie Womack has invited the founder of Asian Express To Go back for some wok time.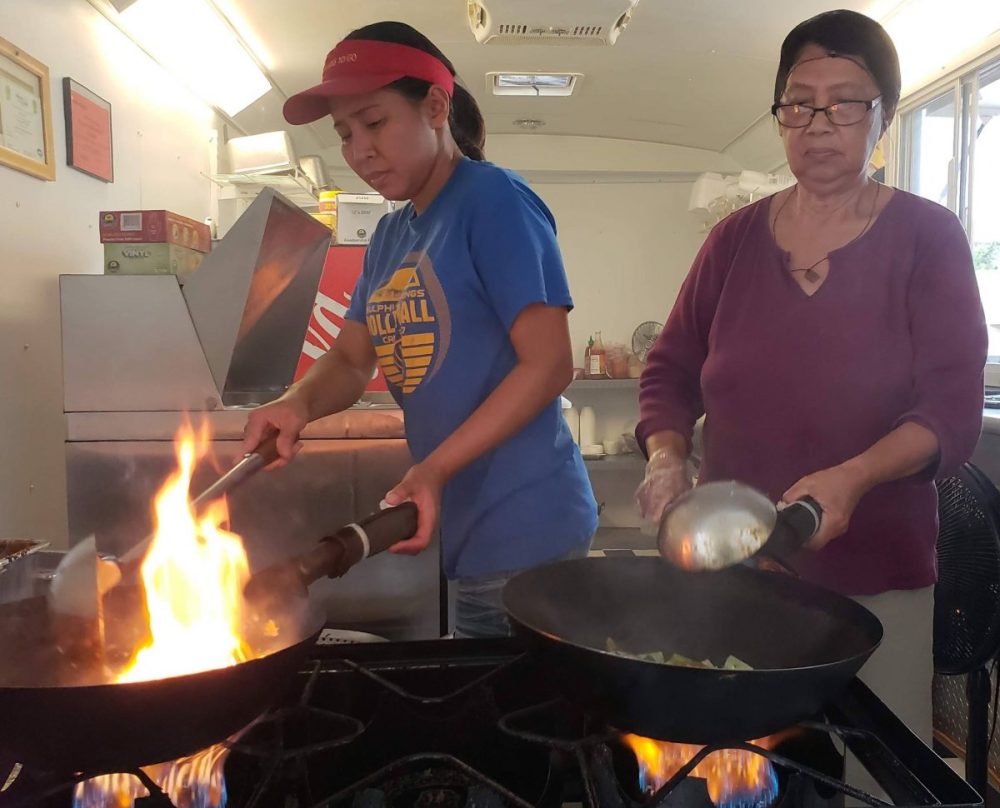 Aunt Nona started her food truck in Quitman, TX about 10 years ago. She owns a restaurant back home in the Philippines. Her sister is also in the restaurant business in Wyoming.
Cherrie, the current owner, needed some extra help during the busiest days of the week, and Nona was ready to pitch in. Cherrie and husband Jerry live and work here in Sulphur Springs, and their children help out when they have time. Cherrie is a huge Wildcat fan, and attends all of her daughter's volleyball games. She also loves to talk Wildcat Basketball, just ask her and see. You can find Asian Express To Go at their usual location, 500 Main St here in Sulphur Springs, TX.