Five former Sulphur Springs High School athletic greats will be honored Friday, October 5, with induction into the SSHS Wildcat Hall of Honor.
            The honorees include Jack Sickles, Class of 1933; John Holloway, Class of 1991; Mark Sevier, Class of 1992; Jay Paul Gordon, Class of 1995; and Melissa McSheffery Knezevic, Class of 2004.
            The public is invited to the reception and induction ceremony, which will begin at 5:15 p.m. Friday, October 5, in the SSHS Multi-Purpose Facility located next to the high school. Finger foods will be served.
            Immediately following the ceremony and reception, the new members will be introduced on the field at Gerald Prim Stadium shortly before kickoff of the Wildcats' game vs. Forney.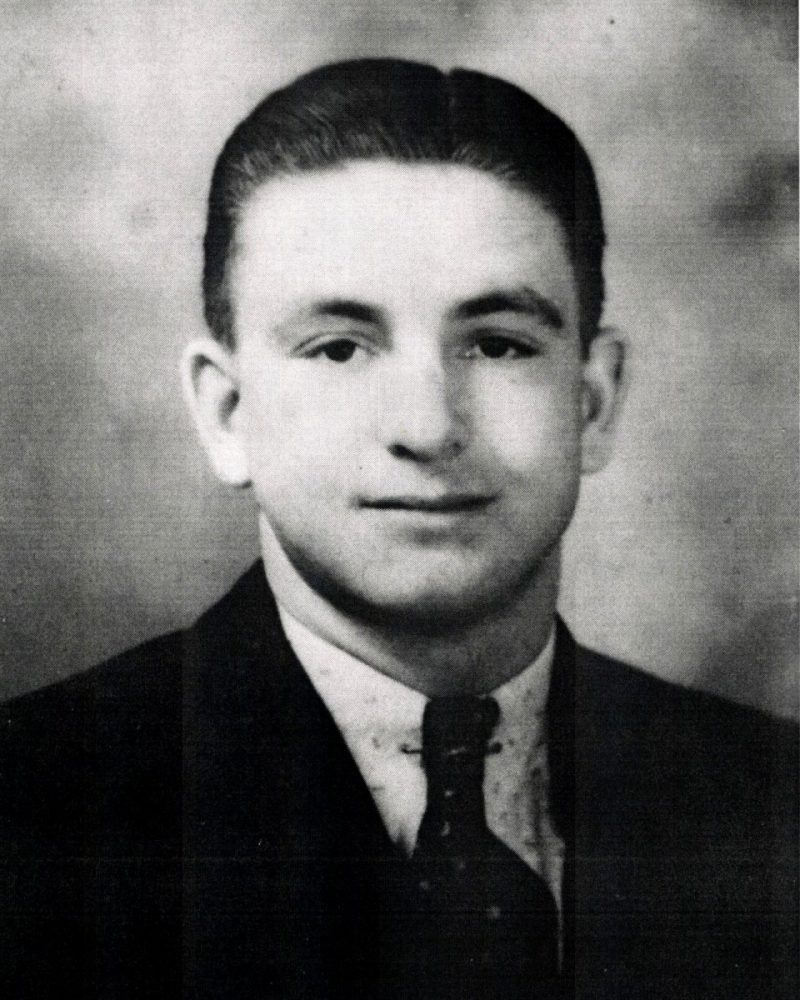 JACK SICKLES, Class of 1933
            Jack Sickles was the second Wildcat football player to win All-State honors, when he was named to that prestigious honor roll as a Senior defensive end and flanker.
            A three-year starter for the Wildcats on both sides of the ball, Sickles' main praises often appeared in the newspapers from opposing teams. Paris, Gainesville, McKinney, Commerce, Highland Park, Greenville and Dallas newspapers all pointed out the outstanding play of the Wildcat, who stood 6-feet and weighed 170 pounds.
            He was described as "a deadly tackler, a good blocker and a nice pass receiver. In fact, he was everything it took to be a good end."
            Fellow All-State player and Wildcat Hall of Honor member Red Griggs had this to say, "Jack Sickles played football as if it were a holy war. He gave his best effort on every play — relentless from whistle to whistle."
            Following high school graduation, Sickles attended Texas Tech University for two years, participating in All-Star type games with pros from the Boston Redskins on two different occasions.
            He then returned to Sulphur Springs to run the family's 2000 acre farm.  In 1968, he became head of maintenance for Sulphur Springs ISD and later owned Bennett Lumber and Fence Company.
            Sickles married Joyce Geneva "Joy" Pounds on October 10, 1941, and they had three children, a son, Johnnie, and two daughters, Jackie and Jeannie.  He and his wife, Joy, were married almost 58 years until his death in 1999.
            His great-grandson, Jacob Garza, will accept the award. Also accepting the award for Sickles will be his son, Johnnie Sickles and his wife, Donna Sickles;  daughter, Jackie Childress; granddaughter, Paige Jackson and her husband, David Jackson, grandson Josh Byers, his wife Tara, and their daughter Tatum; and great-grandsons Enzo and Vince Garza.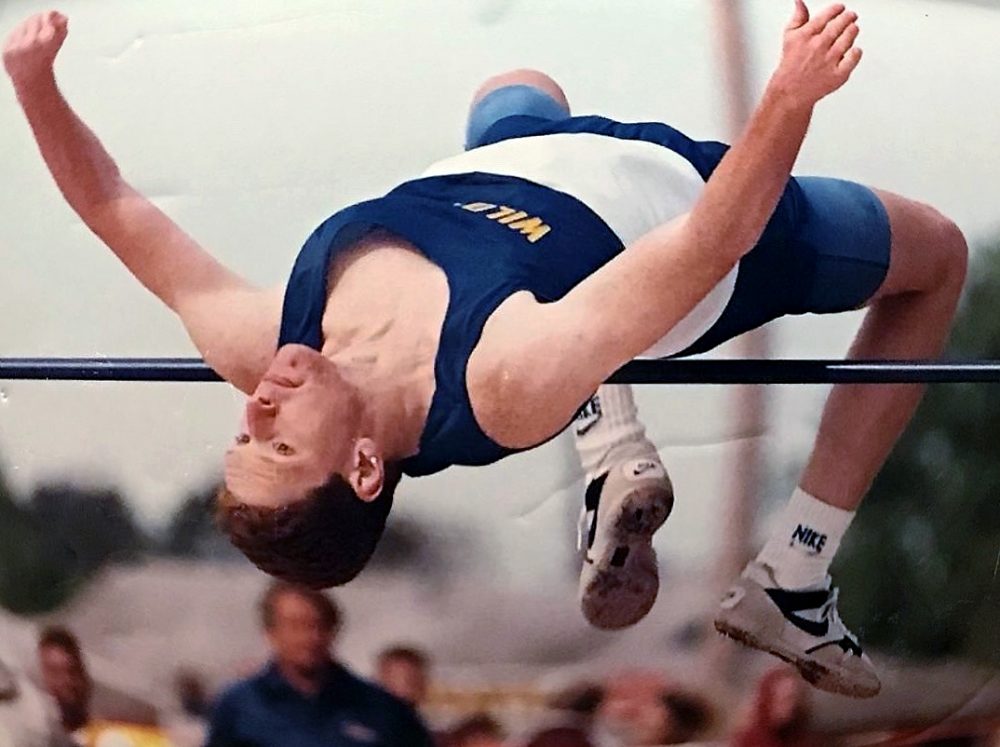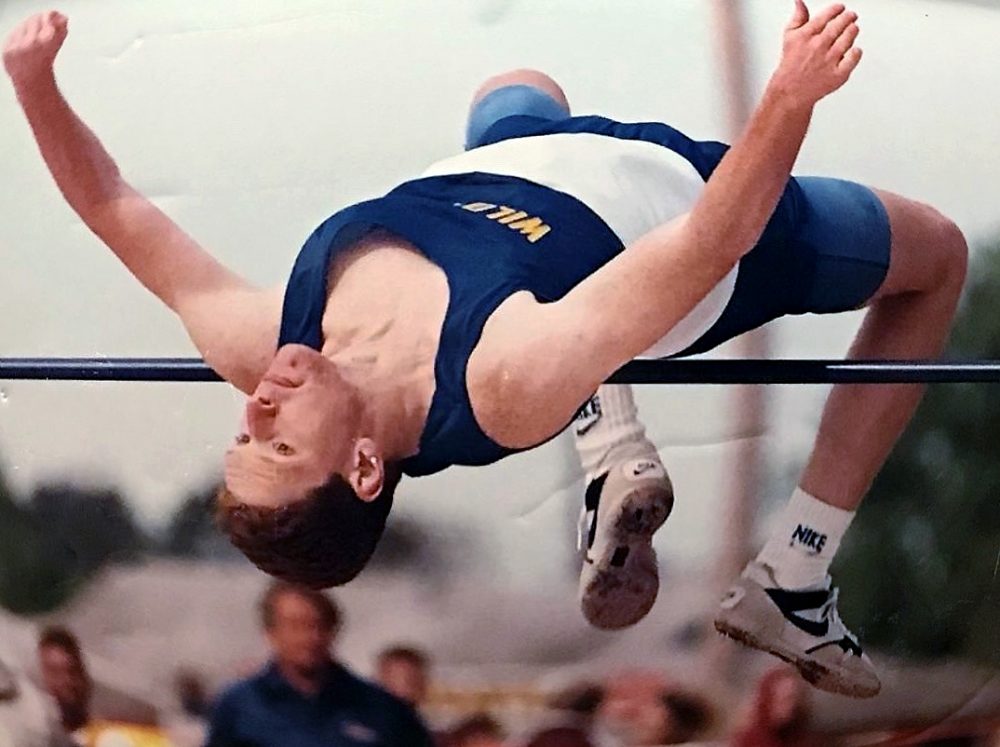 JOHN HOLLOWAY, Class of 1991


            John Holloway was a four-year letterman in track and field for Sulphur Springs High School, and was a state silver medalist as a Junior. He also still holds the Wildcat school record in the high jump at 6-feet,10-inches.
            He was a three-time district champion in the high jump during his sophomore, junior and senior years along with a district runner-up finish as a freshman. He was a four-time regional qualifier and a three-time regional medalist in the high jump. He was state silver medalist during his junior year, with a leap of 6-feet, 9-inches inches at the state track and field meet. His personal best was 6 feet, 10 inches in a Wildcat uniform and 7 feet, 1/4-inch during his time on the summer track and field circuit while in high school. He was also the National AAU runner-up in the high jump in 1988 at the University of Kansas.
            During his track and field career, Holloway won many high jump competitions and set multiple meet records. He was a two-time competitor in the Texas Relays, competing his junior and senior years in the high jump. He also competed in the long jump, triple jump, 400-meter dash, and on the 4×400-meter relay teams at Sulphur Springs High School.
            Holloway also competed for the Wildcats in football and basketball, earning three letters in football along with two letters in basketball. He was a member of two district championship football teams his junior and senior seasons playing quarterback, wide receiver, tight end and punter. During his Senior year, he was a team captain for the Wildcat football team and was named First-Team  All-District punter.
            After graduating from Sulphur Springs High School in 1991, Holloway went on to Texas Tech University on a track and field scholarship. There he was coached by U.S. Olympic Gold Medalist, Louise Ritter. After lettering two years for the Red Raiders, Holloway finished his education at the University of North Texas, graduating with a degree in Business Administration.
            He has spent the last 20 years in the food and beverage manufacturing industry and is currently a Business Development Manager for Advanced Process Solutions. He lives is Melissa, Texas, with his wife of 19 years, Brigitte, and their three children, Matthew (17), Lauren (14), and Luke (9).
            Presenting Holloway's award will be his sister, Michelle Alexander.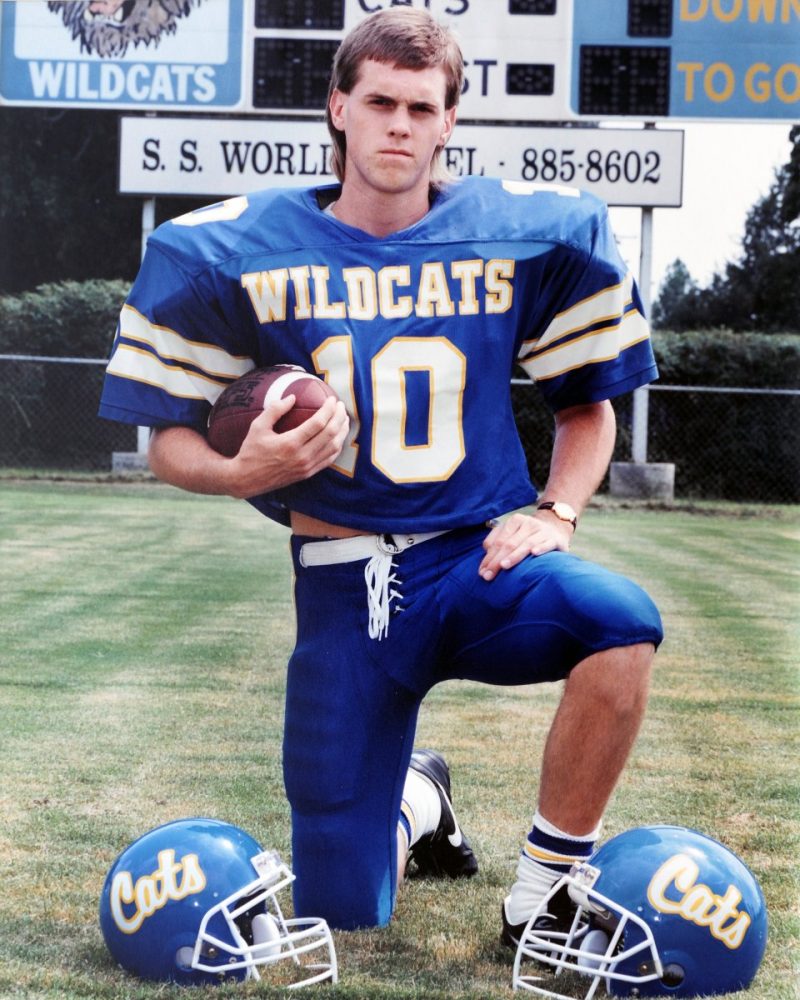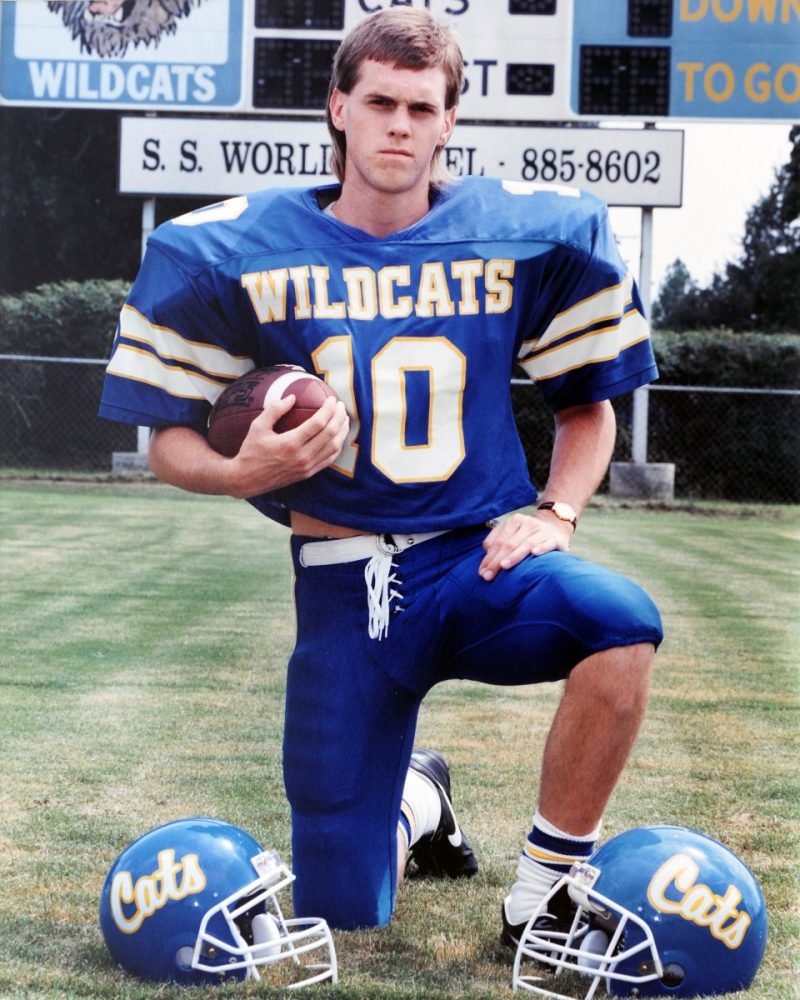 MARK SEVIER, Class of 1992
            Mark Sevier was an All-State kicker and punter for the district champion Wildcat football team and a four-year varsity letterman in soccer.
            Sevier was named First Team All-State kicker and Third Team All-State punter as a Senior, when he was also voted the district's Punter and Kicker of the Year. He was district Co-Kicker of the Year as a Junior. The Wildcats were district champions each year.
            He was also a four-year varsity letterman on the Wildcat Soccer Team and was named All-District Forward as a Senior.
            Following graduation, he accepted a football scholarship to Kilgore College and played in the Fall of 1992. However, he suffered a broken leg when playing for Kilgore against Navarro that season. Due to the injury, he was unable to finish at Kilgore, and enrolled at East Texas State University in the Spring of 1993. He later transferred to Texas Tech University and graduated in 1998 with a BBA degree in International Business. He then moved to the Dallas area and began a career in Financial Services-Indirect Auto Lending with American Honda Motors Co., Inc.'s Captive Finance Subsidiary, American Honda Finance Corp., Inc. for 18 years.
           Sevier lives in Aubrey, Texas, with his wife, Cindy, and children, Christian (16) and Annaliese (12). He enjoys watching/participating in his children's sporting events, including football, soccer, volleyball, cross country, track, FFA and other various school activities.
            His former coach, Tom Young, will present his award.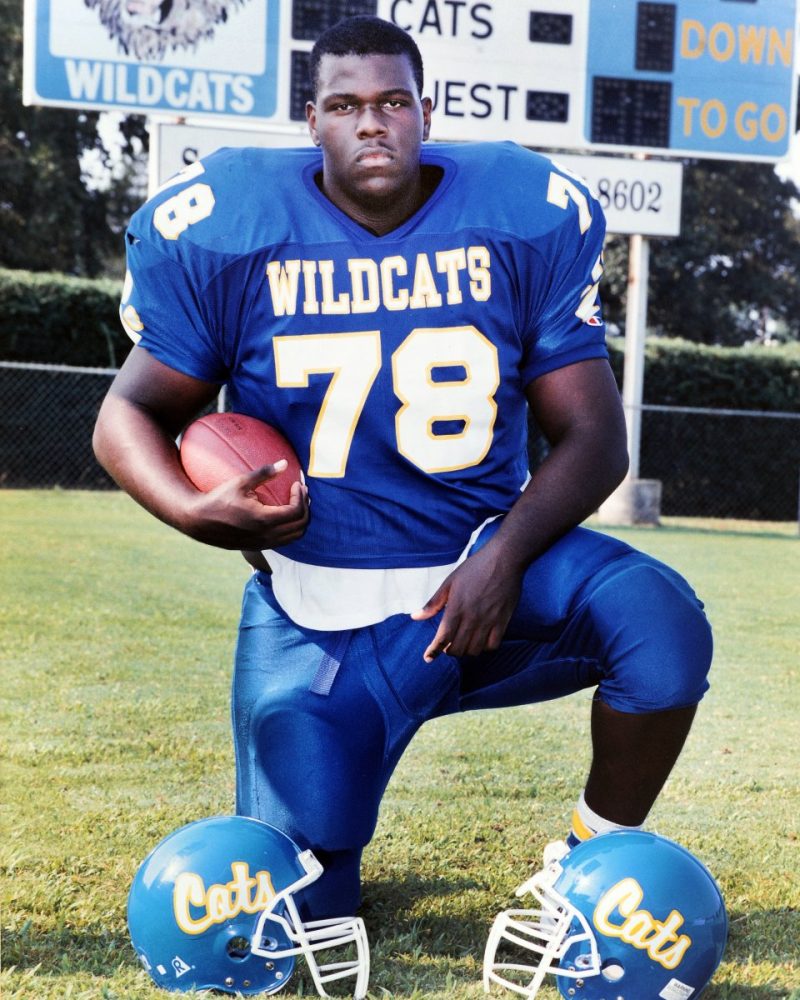 JAY PAUL GORDON, Class of 1995
            Jay Paul Gordon was an All-State offensive lineman for two State Quarterfinalist Wildcat teams in the mid-'90s.
            Gordon was named First Team All-State on both the Associated Press and the Texas Sports Writers Association teams for 1994, his Senior football season. The 6-6, 300-pounder was a three-year starter for the Wildcats, including being named First Team All-District his Junior and Senior seasons.
            Both of those years, the Wildcats advanced to the regional quarterfinals in football and won 12 games, which was a school record at the time.
            Jay Paul was quoted in the yearbook saying, "Being first team All-State feels great. I felt that I was one of the best, and this just shows how hard work pays off."
            It also paid off with a football scholarship to the University of Miami.
            Gordon also was a four-year letterman in track and field and a three-year letterman in powerlifting for the Wildcats.
            After his college career, Gordon moved back to Sulphur Springs, where he lived until his death on August 29, 2013, at the age of 36.
            His parents are Jimmie and Sue Gordon.  He has one son, Jacovy Paul Gordon, age 13; a sister, Lisa Gordon; and a nephew, Zacchaeus Gordon.
            Gordon's award will be presented to him posthumously by his former coach, Chuck King, and will be accepted by his son, Jacovy, and sister, Lisa.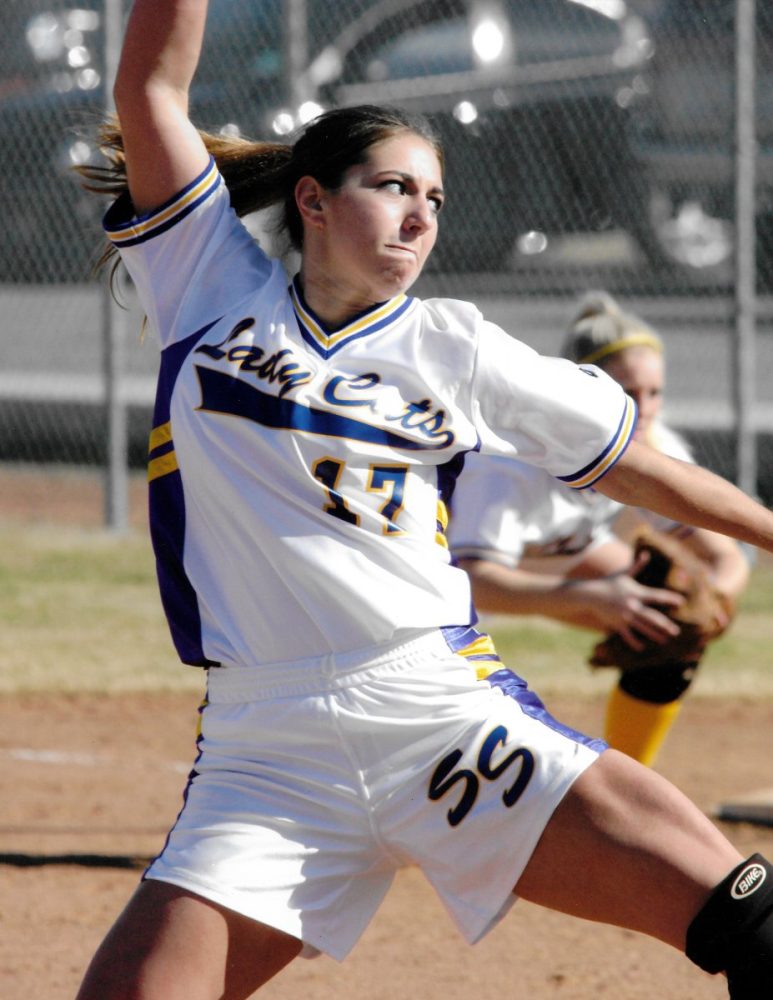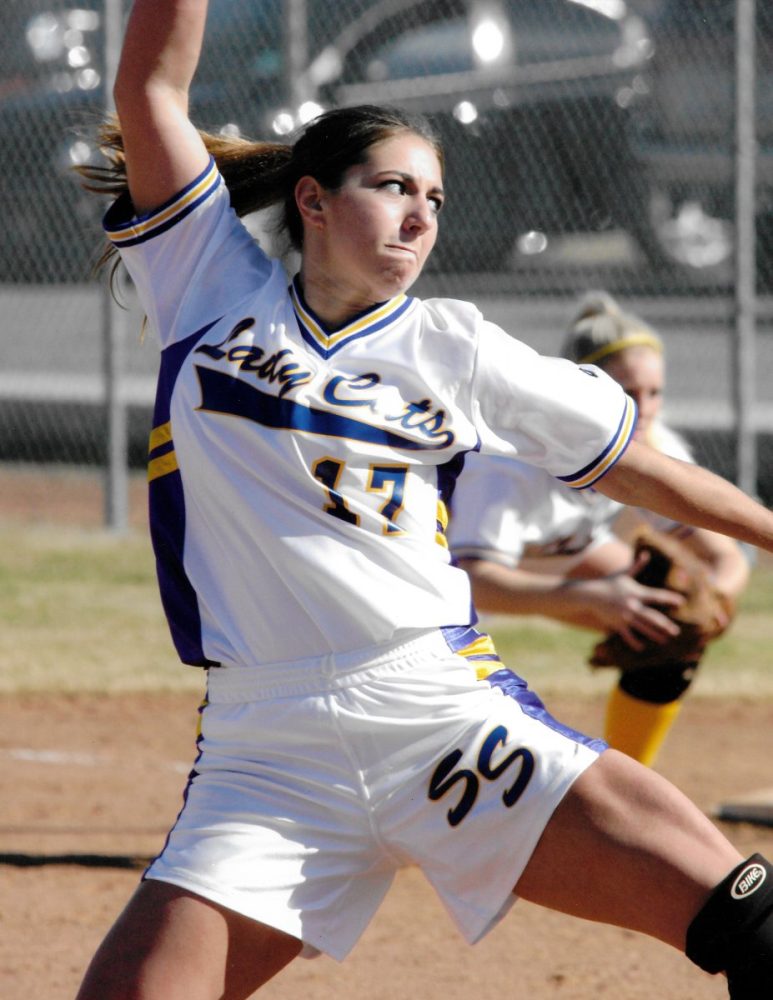 MELISSA MCSHEFFERY KNEZEVIC, Class of 2004
            Melissa McSheffery Knezevic was an All-State and Academic All-State softball player for the Lady Cats, and went on to distinguish herself on the college diamond as well.
            A three-year letterman at Sulphur Springs High School, she was the All-District Newcomer of the Year as a Sophomore pitcher and third baseman, batting .462 in district and having a perfect 0.00 ERA. The team was undefeated in district and advanced to the regional quarterfinals.
            As a Junior, she was the district's MVP, batting .370 and leading the team in RBI, not recording an error in the field and having a perfect pitching record. The Lady Cats team was one again undefeated in district and a regional quarterfinalist.
            Her Senior year, she was the All-District Co-Defensive Player of the Year when she batted a team-high .414. That season, she was named All-State, Academic All-State and an All-Star by the Texas Girls Coaches Association as she led the team with 10 doubles, two homeruns, 13 extra base hits and 22 RBI.  She also set a school record in career homeruns.
            She received an athletic scholarship to play softball at St. Edward's University in Austin. She was a four-year starter for the Hilltoppers. She was named First-Team All-Conference as a Sophomore, when she set the school's single season homerun record with 18. That season, the team earned its first berth in the NCAA tournament.
            She was Second-Team All-Heartland Conference as a Junior, when the team advanced to the NCAA Division II regional tournament for the second straight year.
            As a senior, Melissa was Second-Team All-Conference. The Hilltoppers went 53-17, winning the 2008 South Central Regional championship and advancing to the NCAA Division II Softball World Series with a third place finish.
            Along with her homerun record, she also owns the St. Edwards record for career assists (529) and most games played in a season (70).
            She graduated Magna Cum Laud at St. Edward's University in 2008 with a B.A. in Communications and a minor in Business Administration. She has worked for the State of Texas for 10 years, and currently works at the Texas Department of Information Resources as a Contract Manager.
            Melissa and her husband, Steven, have been married for two years and live in Pflugerville, Texas.
            Her parents are John and Laura McSheffery, and her siblings are Johnny McSheffery and his wife, Meagan, and Micaela Lewis and her husband, Barrett.
            Her former coach, John McCullough, will be her presenter.