Eleven years ago, Wade Bartley found a way to put on a fun farm-related event and help some charitible organizations at the same time. He called it simply the "Help a Child Benefit" and it has grown from a small tractor pull, chili cookoff and auction to a much-anticipated Fall event for families across and beyond the county. Now, a new and different separate event has been added to help in the fundraising for 2018, and it's called "Date Night at The Brewery". Local singer Lee Beck and Jason Waldon, bandleader of The Alibis, have assisted Wade in organizing the new event.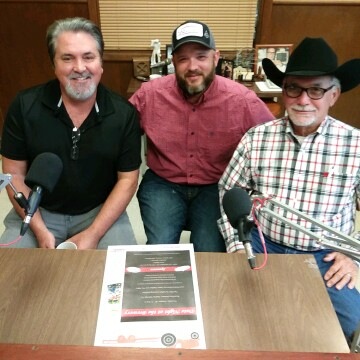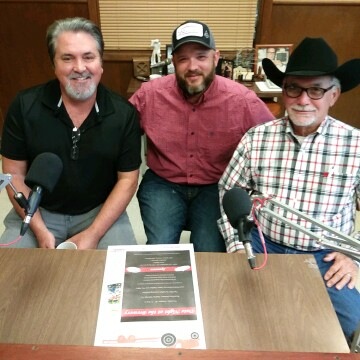 "Date Night" is planned for Thursday, October 18 at 7pm at Backstory Brewery on Magnolia Street near downtown Sulphur Springs. The casual, fun evening will include a fajita dinner prepared and served by Lefty's Catering and a live concert by Jason Waldon and the Alibis. Tickets are $25 person available from Wade Bartley , Jason Waldon or Lee Beck. During the evening, one ticketholder will win "Dinner for 10 by Cowboy Chef Newton" to be staged at Mahoney Oaks Retreat near Dike, Texas or at a location of your choice. Tickets can be purchased from Wade Bartley or through the Help a Child on Facebook. All Date Night ticket sales will go to the Benefit which supports three worthy non-profits serving the interests of children; Texas Scottish Rite Hospital, NE Texas Child Advocacy Center, and Southern Christian Children's Home.
The traditional Help a Child Benefit will take place during the day hours on Saturday October 20, 2018. It will be held inside and outside the Hopkins County Civic Center starting at 9 am. Events will include the Lone Star Garden Tractor Pullers at 9 am in the arena, followed by the Hopkins County Jeep Show, judging of the Ira Black FFA Ag Mechanics Project Show and live entertainment on the grounds. Be ready at 11:30 when the serving of the Chili and Brisket Cookoffs take place plus Dutch Oven Peach Cobbler, and at noon you will hear the announcement of winners of the Ag Mech Show and the cookoff winners. Right afterward at 12:30, the auction of projects will be held, followed by the Lake Country Antique Tractor Pull in the arena. Admission to the grounds is just $10 and includes lunch and all the Saturday events.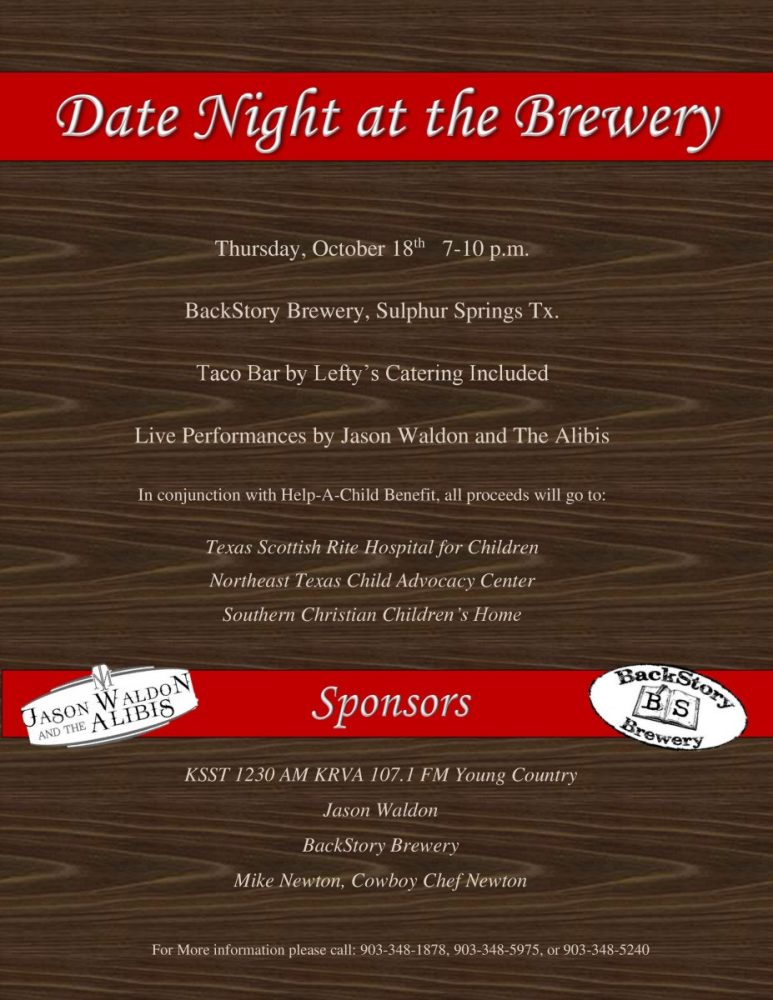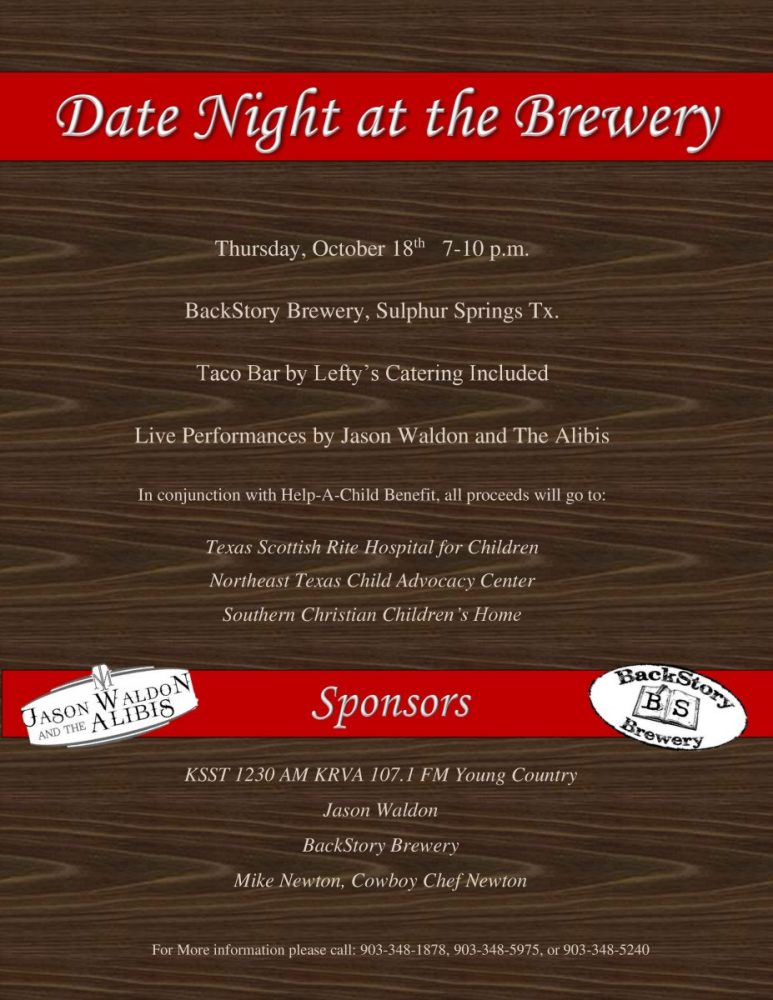 The Hopkins County Civic Center is located at 1200 Houston Street in Sulphur Springs, Texas. To reach Wade Bartley or other organizers, phone 903-348-1878, 903-348-5975 or 903-348-5240 or visit facebook/Help a Child Benefit.