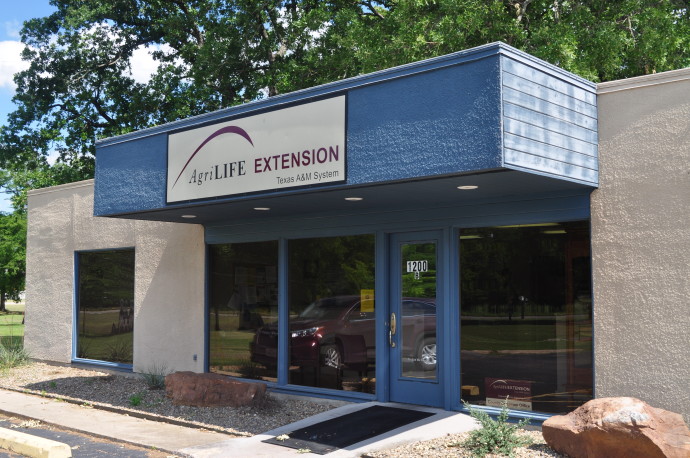 Homeowner Maintenance of Aerobic Treatment Septic Systems schedule for September 14, 2018 in Sulphur Springs.
Septic systems providing waste management for homes are an important often overseen component providing valuable service to the home operation. To maintain an aerobic treatment unit working properly, Hopkins County requires system service and inspection. An aerobic treatment unit (ATU) consists of several processes that function together to provide a high- quality effluent.
These are gross solids (trash) removal, aeration, clarification, and sludge return. These processes are generally contained within separate chambers of a single tank. A series of tanks can be configured to have wastewater pass through an aerobic treatment train.
ATUs use biological processes to transform both dissolved and solid constituents into gases, cell mass, and non-degradable material. An important feature of the biological process is the synthesis and separation of microbial cells from the treated effluent. The treatment process involves a variety of aerobic and facultative microorganisms living together that can decompose a broad range of materials. The organisms live in an aerobic environment where free oxygen is available for their respiration.
ATUs can be used to remove substantial amounts of BOD5 and TSS that are not removed by simple sedimentation in a conventional septic system. The biological process also involves the nitrification of ammonia in the wastewater and the reduction of pathogenic organisms. Nitrification is the breakdown of ammonia (NH3+) to nitrate (NO3-) by microorganisms in aerobic conditions. ATUs, which are certified as Class I aerobic systems, treat wastewater well enough to be used in conjunction with spray systems, which distribute treated wastewater over lawns. Combined with disinfection, they are the most common way to treat wastewater for spray systems.
To provide proper understanding of how aerobic septic systems operate, the Texas A&M AgriLife Extension -Hopkins County is offering the Homeowner Maintenance of Aerobic Treatment Units, scheduled for September 14, 2018 at the Hopkins County Extension Office located 1200B Houston Street, Sulphur Springs, Texas. Directed to the homeowner, this session provides a basic training in proper evaluation of structures, equipment and operation of already installed aerobic septic systems in homes. A certificate of attendance will be provided. The cost of the training is $100 per participant, with all teaching materials and lunch included. Register by September 7, 2018 by calling 903-885-3443.
Educational programs of the Texas A&M AgriLife Extension Service are open to all people without regard to race, color, sex, religion national origin, age, disability or veteran status. Individuals who require an auxiliary aid, service, or accommodation in order to participate are encouraged to contact the Hopkins County Extension Office at 903-885-3443 for assistance.