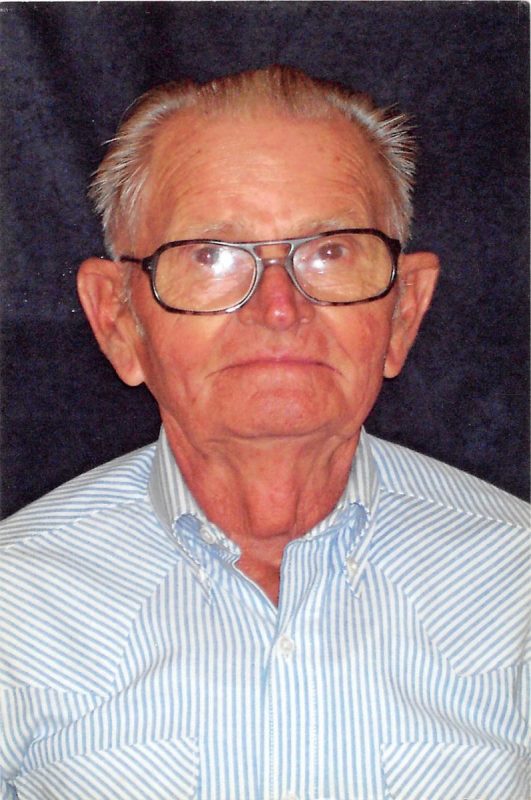 Funeral service for Pat Butler, age 86, of Sulphur Springs, will be conducted at 10:00 a.m., Thursday, July 12, 2018 at West Oaks Funeral Home Chapel with Andy Wright officiating. Interment will follow at Restlawn Memorial Park. Visitation will be from 6:00 to 8:00 p.m., Wednesday, July 11, 2018 at West Oaks Funeral Home. Pat passed away on Sunday, July 8, 2018 at his residence.
He was born on July 22, 1931 in Sulphur Springs, TX, the son of John Hester and Texalena Stone Butler. He was the owner of Desoto Janitorial Supplies. He married Jo Beth Alexander on June 7, 1952 in Dallas, TX. She preceded him in death on May 24, 2011. Pat was a member of Posey Baptist Church.
He is survived by sons, James Butler, Wes Butler and wife Lesia, daughters, Debbie Simonton and husband David, Brenda Hobbs and husband Darrell, grandchildren, Stephanie Weaver, Shelby Robertson, Teri Morgan, Melissa McCoy, Betty Jo McDowell, Jenny Winter, Brady Butler, Sheila Harwell, Brandi Rhudy, Brooke Doughtie, Jordan Hansen, Elizabeth Butler, 23 great-grandchildren, brother, Frankie Butler, and sisters, Nell Stewart, Glenda Shanks and husband Richard, and Linda Haney and husband Jimmy.
In addition to his wife, he was preceded in death by his parents, brothers, Billy, Marshall, and James, sisters, Tessie and Sue, and daughter in law, Gay Butler.
In lieu of flowers, memorials may be made to Posey Baptist Church, 4620 FM 71 W, Sulphur Springs, Texas, 75482.
Arrangements are under the direction of West Oaks Funeral Home.