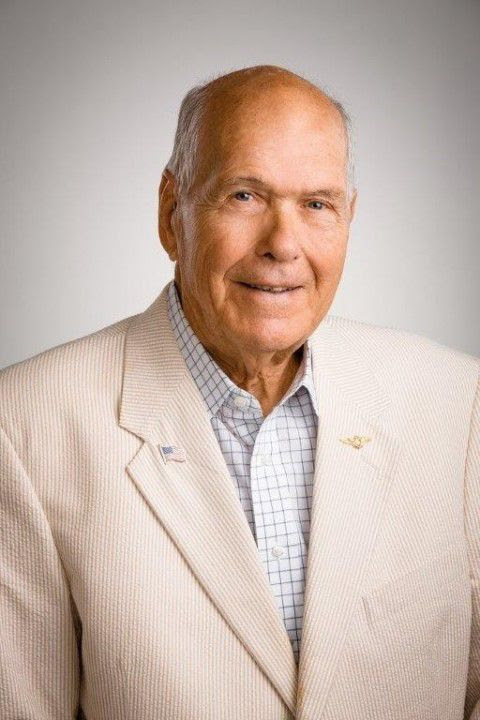 MISSOULA,MONTANA — Lou Erck, of Missoula, died peacefully at home on May 21, 2018, at the age of 92. Born Louis Charles Erck, in Texas, in 1925, Lou was a pilot, veteran, radio personality and in his later years a respected Missoula businessman. After service in the navy as a pilot, Lou started his radio career in Texas in the 1950s, where he co-founded the Reilly Springs Jamboree, a music show that featured many of the greats of 50s country music and is still going strong today. He also ran a music recording studio. The radio business took him to Wyoming, New Mexico and eventually to Missoula where he and his wife Ruby settled their family for the rest of their lives.
In their later years Lou and Ruby built and operated hotels in Montana, Idaho and Washington, including Ruby's Inn in Missoula. Lou built the first Hilton–branded hotel in Montana, and received several awards from Hilton as an exemplary hotelier. He is a past president of the Montana Lodging Association.
Lou was preceded in death by Ruby Erck, their daughter Pennie Erck and their grandson Billy Poole. He is survived by wife Lolly; four children, Rose Lockwood, Charles Erck, Phyllis Erck and Paisley Gray; twelve grandchildren, and five great-grandchildren. The family would like to thank Lou's caregivers from Home Instead, Harvest Home Care, Partners In Home Care and especially Vicki Voegelin for their loving care in his final days.
Services will be held on Friday, May 25, at Garden City Funeral Home.  Visitation with family members at 1 p.m., and service at 2 p.m. Friends are invited to a celebration of Lou's life on July 8, at his cabin on Placid Lake, where he and his family, friends and colleagues spent many happy times.