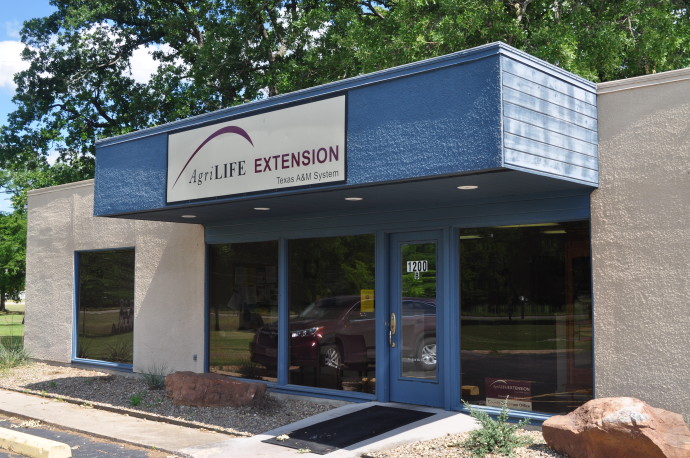 The One Health concept is a strategy for expanding interdisciplinary collaborations and communications in all aspects of health care for humans, animals and the environment. To promote improvement in community health, The Hopkins County Leadership Advisory Board is sponsoring a two series event (July 6 and 13) at 6:30 PM at the Hopkins County Extension Office with the idea of conducting an open discussion related to pet and human health (Dr. Leah Larsen) and clearing up the Human Vaccination Confusion (Danielle Altenbaumer, Department of State Health Services). On July 13, Brad Fain (Zoetis) will address issues related to food safety, animal derived protein foods and hormones in food.  The purpose is to have an open discussion with our presenters and bring questions and topic priorities from the audience. The sessions are free and everybody is welcome to attend. Coffee and Cookies will be available. Interested participants are encouraged to RSVP by June 29, 2019.
Drought and heat stress can cause nitrate and prussic acid accumulation in grasses. If forage contains too much nitrate the animals cannot complete the conversion and nitrite levels build up. Nitrite is adsorbed directly into the bloodstream through the rumen wall, where it combines with hemoglobin to form methhemoglobin. Hemoglobin carries oxygen in the blood, but methhemoglobin does not. The formation of methhemoglobin can cause an animal to die from asphyxiation, or lack of oxygen. The animal's blood turns brown instead of the normal bright red. Monogastrics (i.e., horses, mules, swine, etc.) are less sensitive to nitrate toxicity than ruminants. An animal's conditioning affects its ability to assimilate or tolerate nitrates, so consult your veterinarian before feeding forage that contains nitrates.
Nitrate Management
First, carefully determine the nitrate levels in various plant parts. Allow animals to graze the upper one third to one-half of the grass, legume or leaves of coarse-stemmed forages if the nitrate level in these plant parts is safe. Monitor grazing closely and remove livestock when the safe portion of the forage is consumed.
Monitor nitrate levels in the lower one-third to one half of the plant or coarse stems if livestock are to be released into a field with questionable or potentially toxic nitrate levels. Generally, forage nitrate levels drop significantly 3 to 5 days after sufficient rainfall.
A third management practice is to cut the forage for hay, field cure and bale it. This will not lower the nitrate levels, but the bales can be ground and mixed with nitrate-free forages to retain a higher overall protein and energy value.
The forage could be harvested and ensiled. During the ensiling process nitrates are converted to volatile nitrous oxides, also called "silo gases." These gases are highly toxic and workers should be extremely careful when entering silo pits and bunkers where nitrate-tainted forages have been ensiled. A common safety practice is to remove tarps from a portion of the silo a day or two before removing silage from that part of the pit.
Prussic acid management
Forage type and harvest method determine the best management techniques.
Standing forages that test positive for prussic acid and will be grazed should be sampled every 3 to 4 days. With frequent sampling, forage can be grazed as soon as it is safe and before its nutritive value decreases more than necessary.
Standing forages can be green chopped and ensiled. Prussic acid is enzymatically converted to free cyanide, which escapes when silage is removed. Another benefit of green chop/silage systems is that the effect of prussic acid is diluted when livestock
aren't free to select only leaves.
Standing forages also can be cut, field cured and baled. As with all baled forages, proper sampling with a bale probe is required. Bales should be sampled repeatedly until prussic acid is no longer detected. Bales can be made even safer by grinding them to combine leaves and stems.
For more information on this or any other agricultural topic please contact the Hopkins County Extension Office at 903-885-3443 or email me at [email protected]