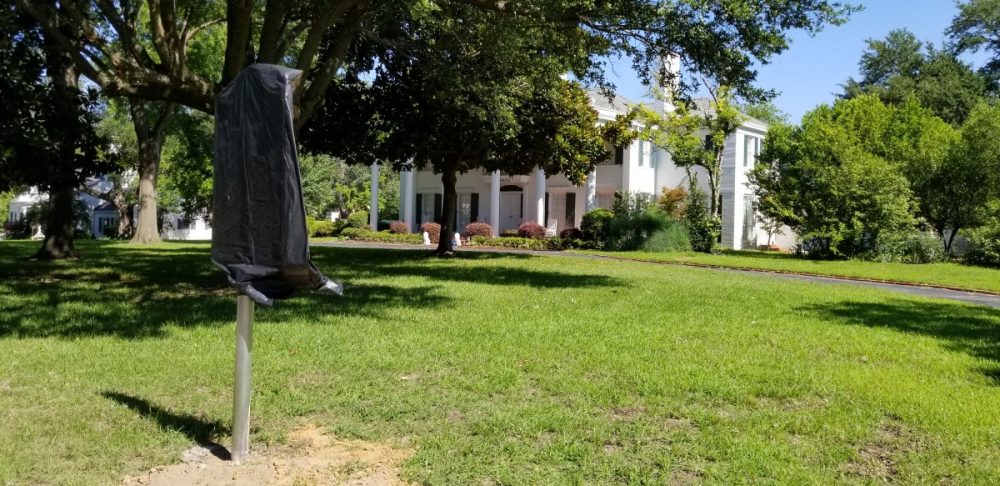 Known locally as the Ashcroft House, a colonial style house built in 1939 at 333 College Street will be the center of attention Saturday morning at 11 a.m. when the house will be named a Registered Texas Historical Landmark. The designation is a higher designation than a historical landmark. The County Courthouse is the only other building in Hopkins County with the designation.
A Registered Texas Historical Landmark is not only based on the history of the building but also on architecture. There has been an addition made to the original structure but that was 50 years ago and the architectural style was carried out in the addition.
The current owners of the house, Monty and Vivian Dennis Monzingo, have resided in the house for two years. Their love for the house, the appreciation for the history of the house and their love for the community along College Street motivated them to apply for the designation, according to Sulphur Springs Mayor and local historian John Sellers. Sellers says the house has a distinctive place in Sulphur Springs. It serves as a landmark. He noted that a number of pictures for various occasions have the interior and exterior of the house as a background.
The designation does not mandate that the family open the house for tourists. However, any changes or repairs to the house will require approval by the state historical commission.
The public is invited to attend the ceremony Saturday morning at 11 a.m. on the front lawn of the home.