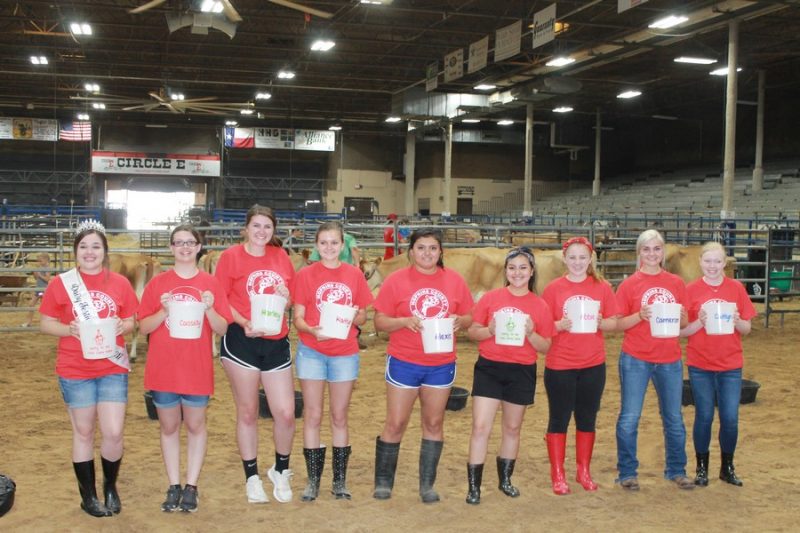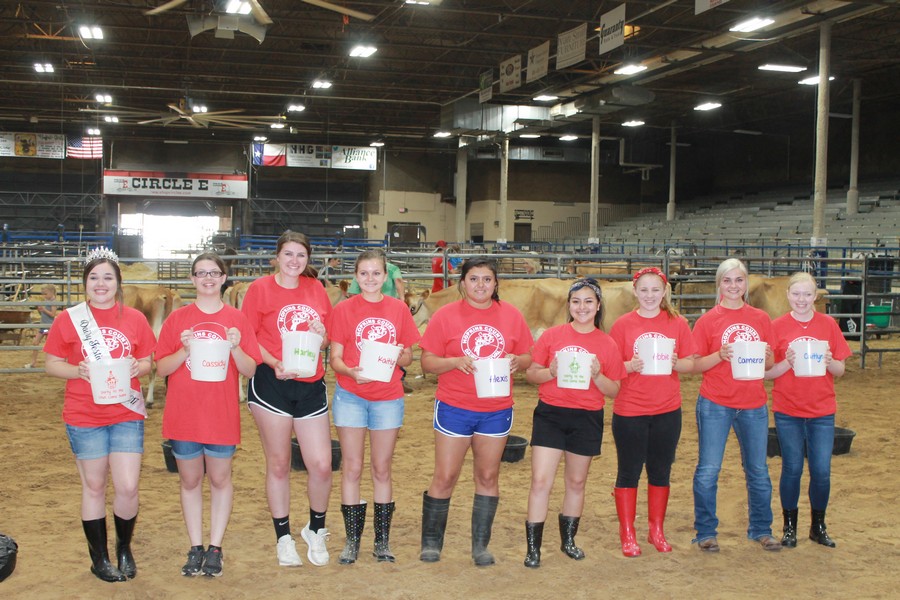 The Annual Bobby McDonald milking contest yielded one of the most productive years to date. The total amount of milk milked for the day was over 160 ounces. Parents milked a total of 99.69 ounces and the contestants milked a combined total of 60.48 ounces. Dairy Festival Queen, Jaci Reed, demonstrated to the new Dairy Festival Queen contestants the best way to milk a cow while the judges set up their table.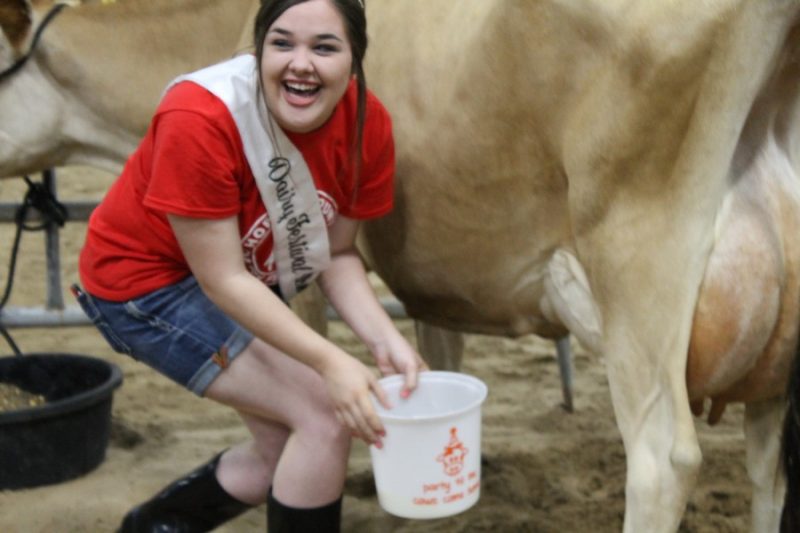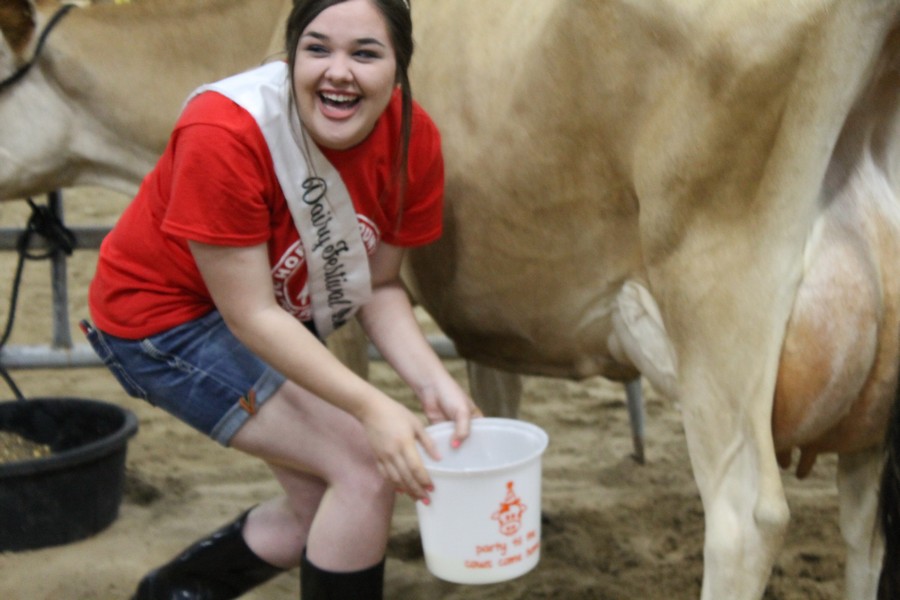 This year the  contestants were given a minute to get to know their cows and to practice milking before the actual contest began. All of the girls did a fantastic job as they quickly tried to fill their buckets before time was up. At the sound of the bell the judges weighed each girls bucket before the parents got a chance to give it a go.  Parents of the contestants (or sibling stand-ins ) milked in pairs of two at the same time and raced to help better their contestant's score. In spite of some bumps and bruises and a little spilled milk no tears were shed. Everyone had a terrific time; enjoying the antics of the cows and milk hands.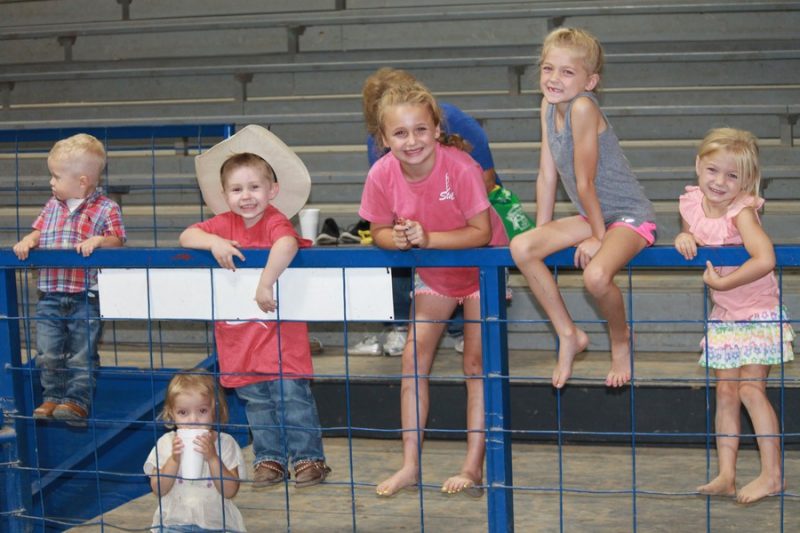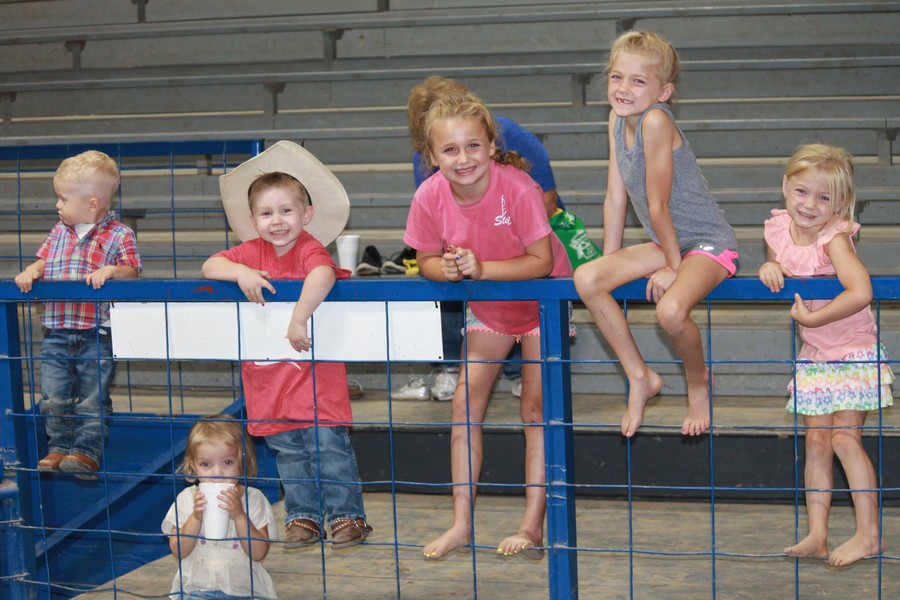 The Sulphur Springs hot air balloon crew teams came out to entertain the crowd and tried their hand at milking while judges tallied the contestants scores.
Contestants: Kaitlyn ferrell, Cassidy Winborn, Alexis, Lopez, Cameron Horton, Harley McLarry, Abbie Peckham, Lucia Yanez, Caitlyn Williams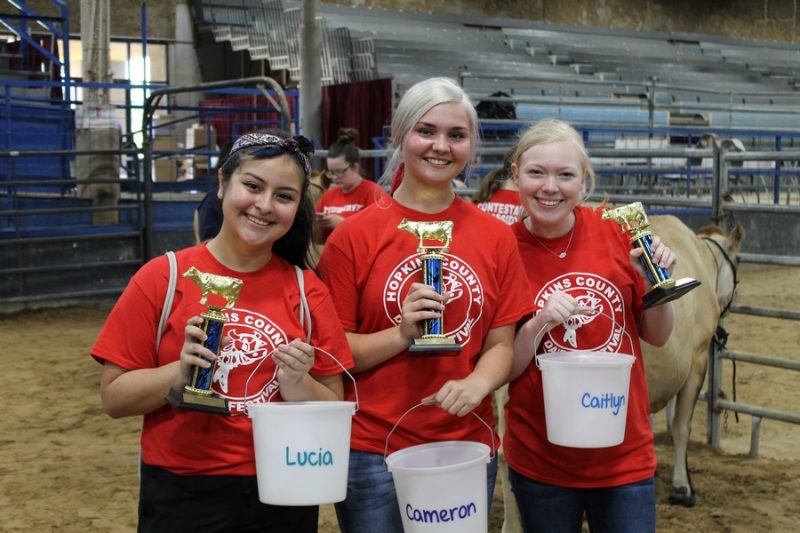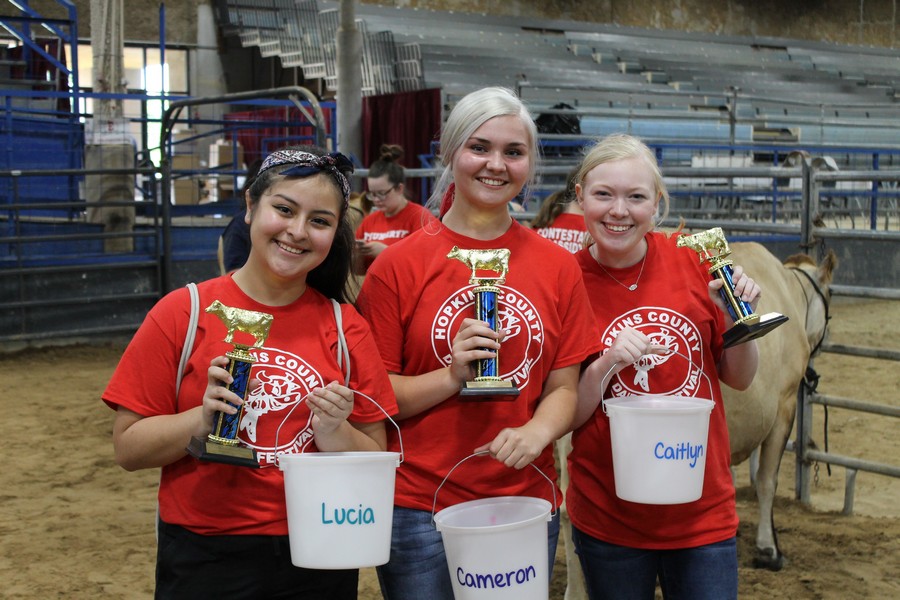 3rd place:  Caitlyn Willams (7.78)
2nd place:  Lucia Yanez (9.76)
1st place:  Cameron Horton (14.03)
Parents/Guardians: Jeremy & Kristi Ferrell, Jennifer Lansou, Van & Juana Jennings, Fred & Brad Horton, Johnene & Sean McLarry, Bobby Peckham & Kate & Cameron Evans, Jose Martin & Maria Celina Yanez, Michael & Donna Williams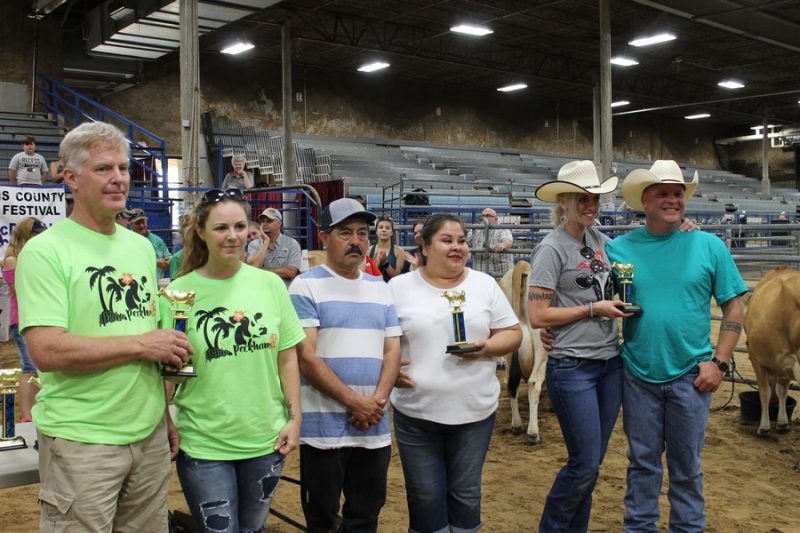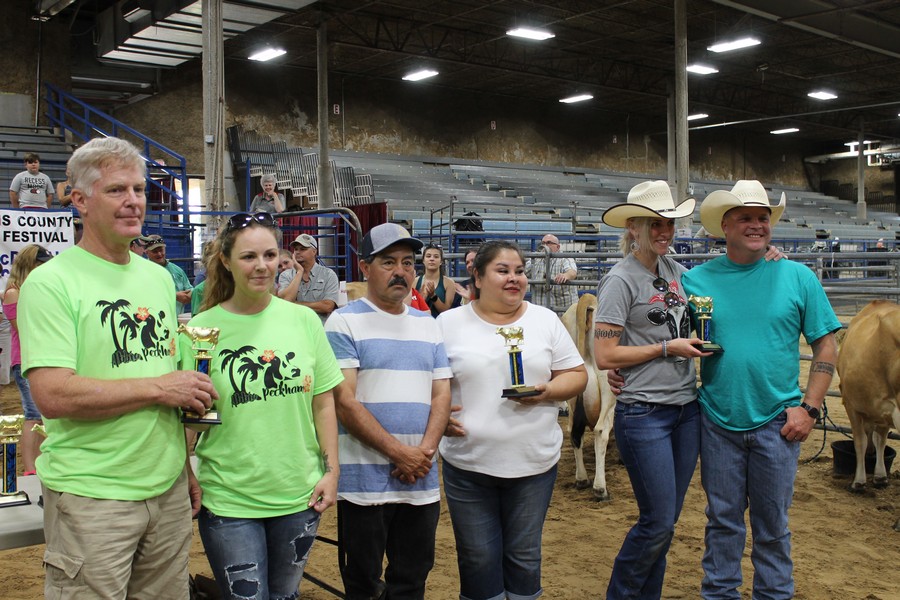 3rd place:  Fred & Brad Horton (15.10)
2nd place: Jose Martin & Maria Celina Yanez (17.10)
1st place:  Bobby Peckham & Kate & Cameron Evans (20.13)