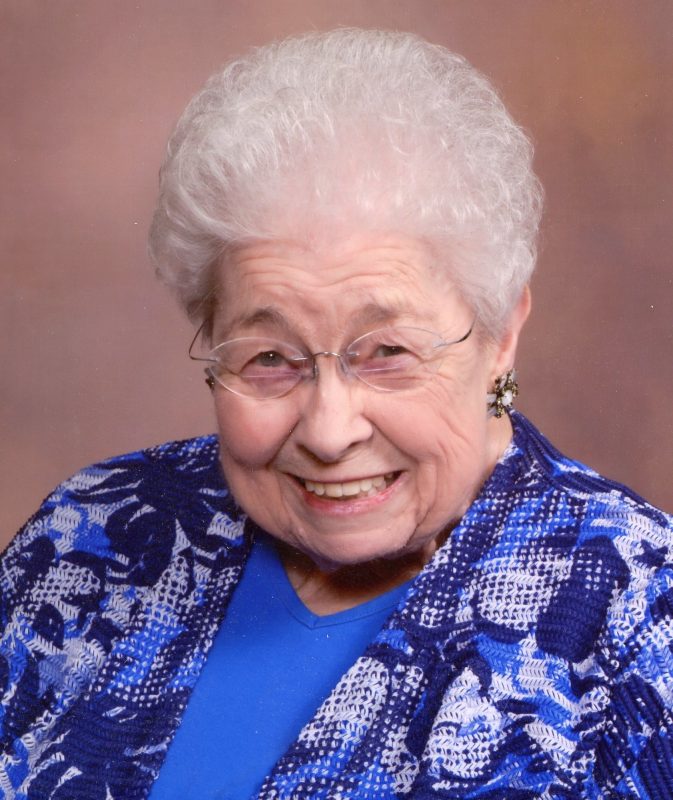 Joyce Molder, age 87 of Winnsboro, passed away on Wednesday, May 16th, 2018 in Tyler. She was born on September 18th, 1930 in Ft. Worth to the John Crow and Edith (Vaught) Crow. She married Billy D. Molder on April 12, 1948, a marriage of 70 years. She was homemaker to her husband and family, and member of Pine Street Baptist Church in Winnsboro, Texas.
She was preceded in death by her parents.
She is survived by, her husband, Billy D. Molder of Winnsboro, TX; son, Garry Molder of Winnsboro, TX; son, Curtis Molder and wife Beth of Wetherford, TX;grandchildren Andrew Molder, Jana Lomonte, Rody Molder, Elizabeth Wroblski, Melissa Herman; two great grandchildren.
Visitation will be held on Saturday, May 19th, 2018 from 1:00 pm to 2:00 pm at Beaty Funeral Home-Winnsboro 816 W. Broadway Winnsboro, TX 75494 followed by Funeral Services at 2:00 pm, Bro. Charles Ethridge officiating. Interment services will be held on Monday May 21, 2018 at 1:00 pm in Mount Olivet Cemetery in Fort Worth, with Rody Molder, Andrew Molder, Patrick Herman, Adam Wroblski, Dustin Lomonte, Logan Lomonte serving as honorary pallbearers.
For those desiring, the family suggests memorials to Cystic Fibrosis Foundation, 4550 Montgomery Ave. Suite 1100 N, Bethesda, MD 20814.