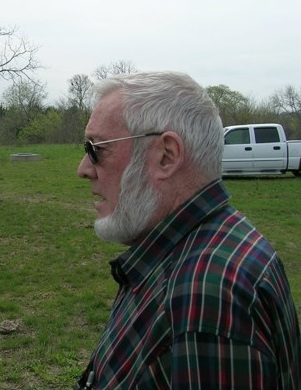 Celebration of Life for George T. Standbridge, age 87, of Sulphur Springs, will be announced at a later date. There will be no formal visitation. Mr. Standbridge passed away on Wednesday, May 16, 2018 in Sulphur Springs, TX.
George was born on October 20, 1930, in Redding, Massachusetts. He and  Billie Ruth Mote were married on December 18, 1959 in Redlands, California in the University of Redands Chapel. George served in the Us. Army during the Korean Conflict. He was talented in many skills, with major interests being motorcycling, food and wine, but even more important was his value as a friend, mentor and father figure to many.  By the earthly calendar of our day, as of May 16, 2018, George's spirit is free to flow to the highest levels of his imagination now that he is no longer tethered to the bondage of pain.  He can exercise his great love of words, his passion for language, of travel, of cooking.  To George, grocery shopping was an exciting experience.  For some years he has sorely missed his love of freedom.  He is now free.
George leaves behind his beloved wife, Billie Ruth Standbridge and children he was so proud of: son, Morgan K.C. Standbridge and wife Angeline of Irvine, California and daughter, L. Mikelle Standbridge and husband Simoni Rizzi of Milan, Italy; grandson, Cedric Alexander Standbridge; cousins, Mindy Nelson and husband Dicky and Ted Boggs and wife Darlene.
Funeral arrangements are under the direction of Murray-Orwosky Funeral Home.