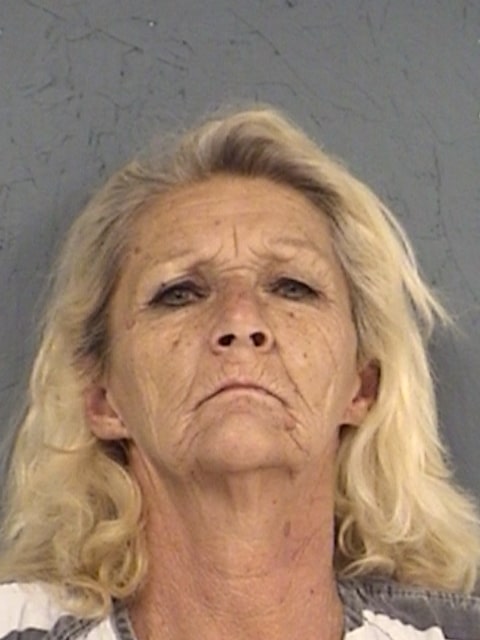 When the 2005 Chrysler 300 was stopped by the Hopkins County Deputy on FM 69 south of the Black Oak Church, Brenda Raley Davis, 63, of Como, showed signs of involuntary movement of the jaw that appeared to be the result of the influence of a narcotic.
Consent to search the vehicle resulted in the officer finding a black zippered sunglasses case on the passenger side floorboard. Inside the case was a clear glass pipe commonly used for smoking methamphetamine. A usable amount of the substance was located in the stem and bowl of the pipe. After her Miranda Warning, Davis told the officer she had smoked meth as recently as the previous day and that the passenger in the vehicle had no involvement with the suspected meth.
Davis is in Hopkins County Jail charged with Possession of a Controlled Substance Penalty Group 1, less than 1-gram and Possession of Drug Paraphernalia.