Choral Society Hits Perfect Note in 20th Anniversary Concert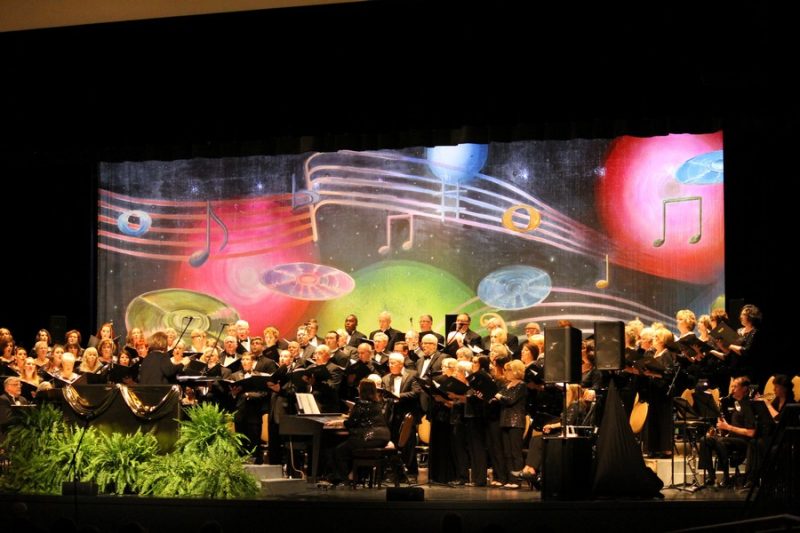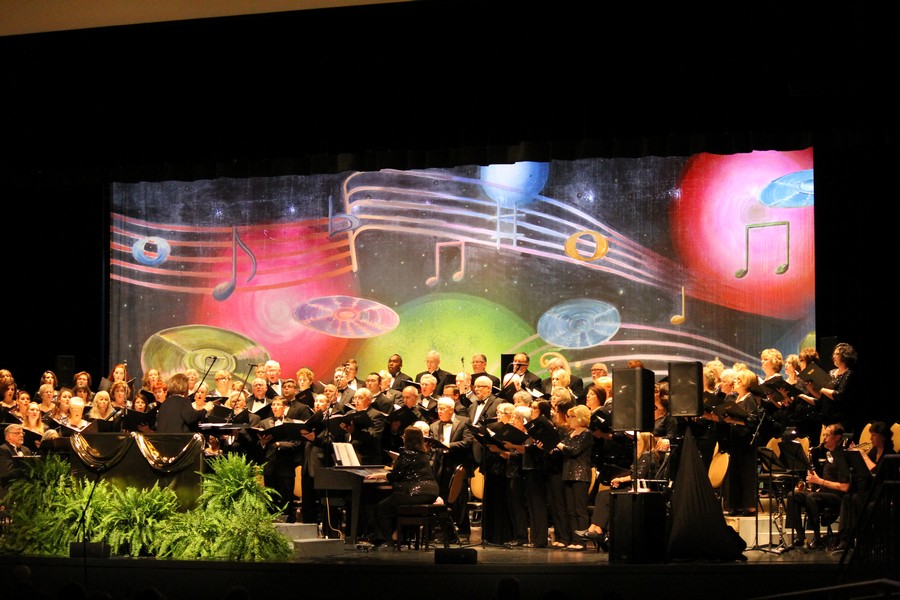 The Choral Society's 20th Anniversary performance was a huge success. In honor of their 20th anniversary, they played a song from every year since they began.  Carol Ruth Allen was the conductor for this special performance.
Crowd favorites included "Phantom of the Opera", "I am a Man of Constant Sorrow", "You Don't Own Me", "Georgia on my Mind", and "Amazing Grace." The Choral Society also paid tribute to those loved and lost with the tune "Goin' Home."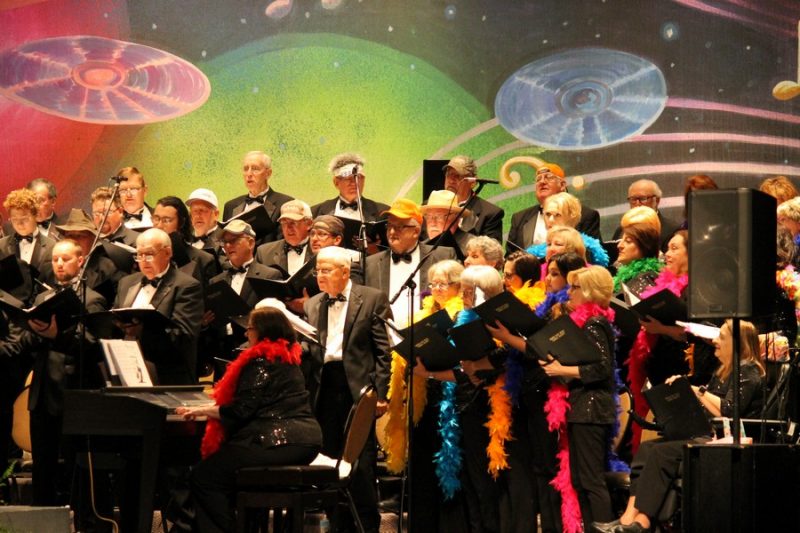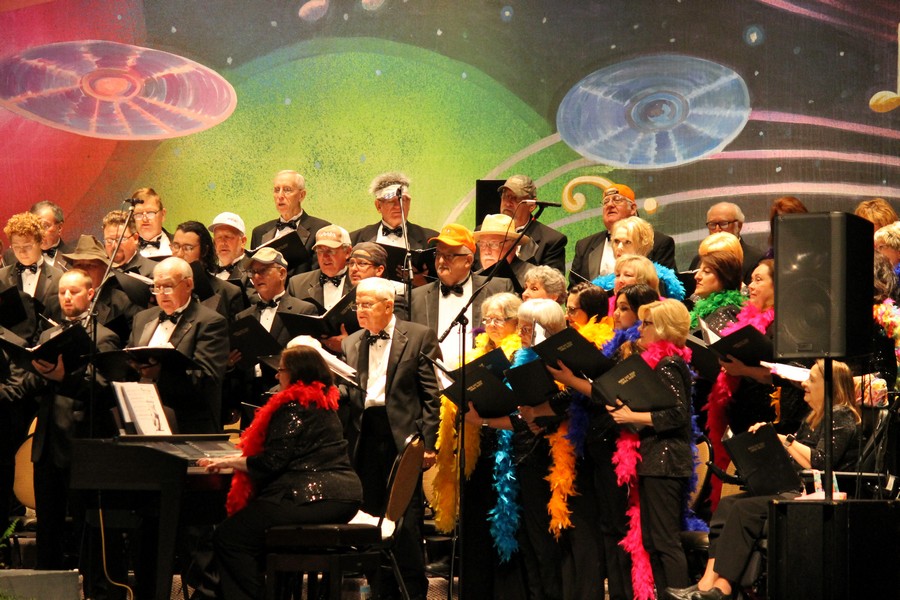 The Chorus began the song "You don't own me" with all of the women members singing, while the men donned hats and then sang, while the women responded by putting on colorful feather boas and the entire chorus finished the song together.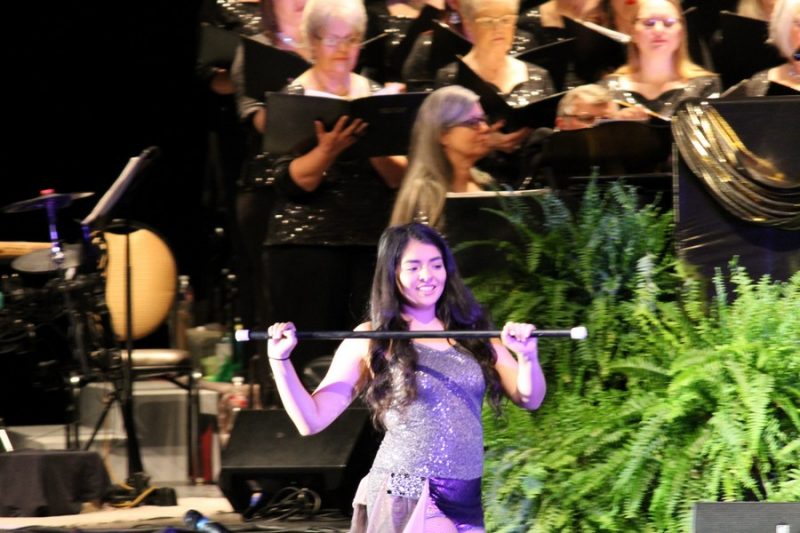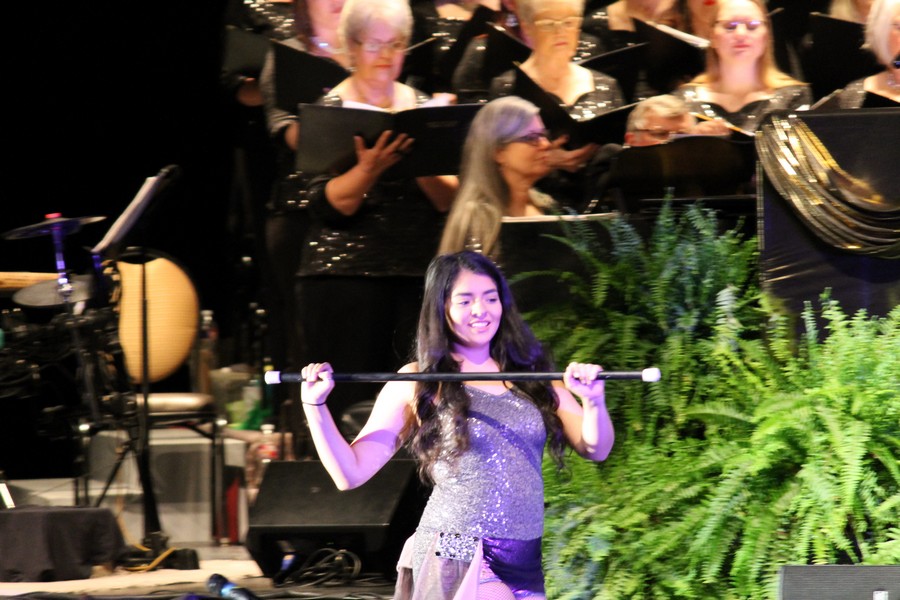 Emily Armstrong, Natalie Contreras and Peyton Virgel were special guest performers.  Emily performed a dance routine to "One"  then Natalie and Peyton danced to "All that Jazz."  Chorus members performed vignettes to compliment the songs, and several numbers featured outstanding solo performances by various chorus members.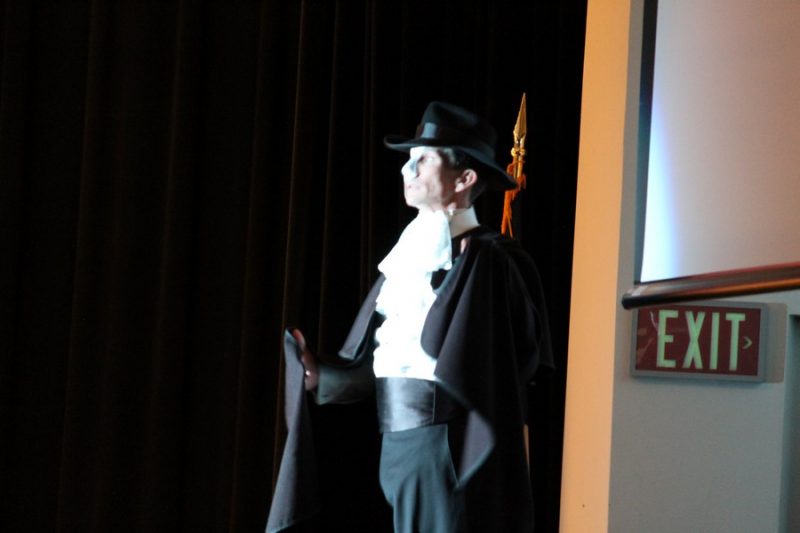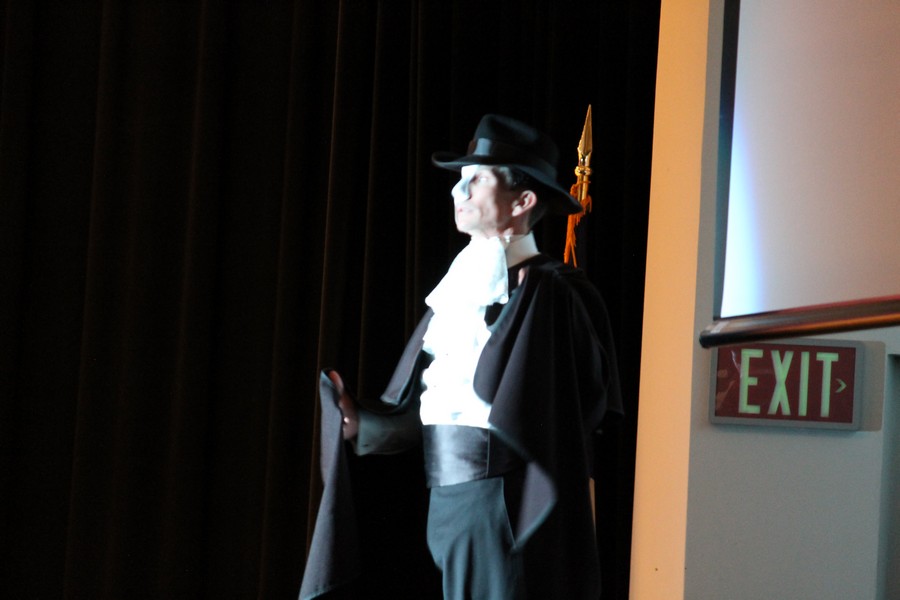 Eddie Northcutt embodied the spirit of the Phantom in the song "Phantom of the Opera".  Christine, played by Sydnee Hawkins, increased the dramatic song when she passionately belted out a duet with her lover Raoul, played by Trison Pullen. The trio captivated the audience, and kept them wanting more.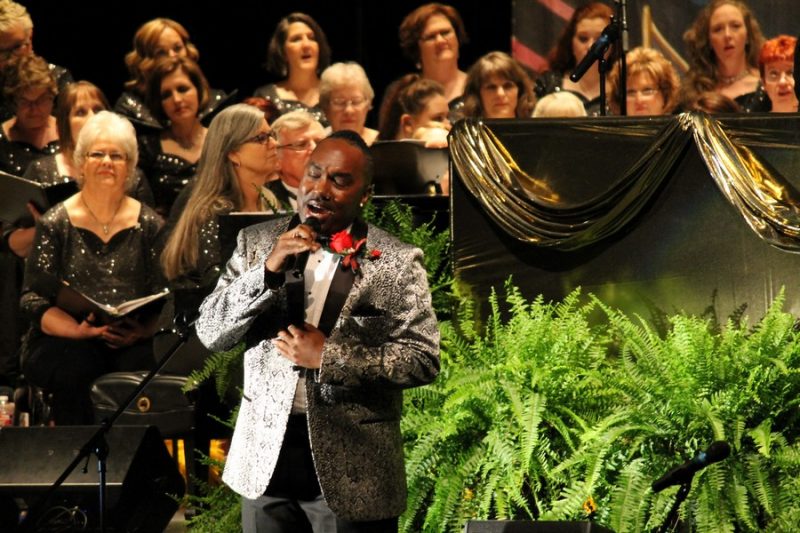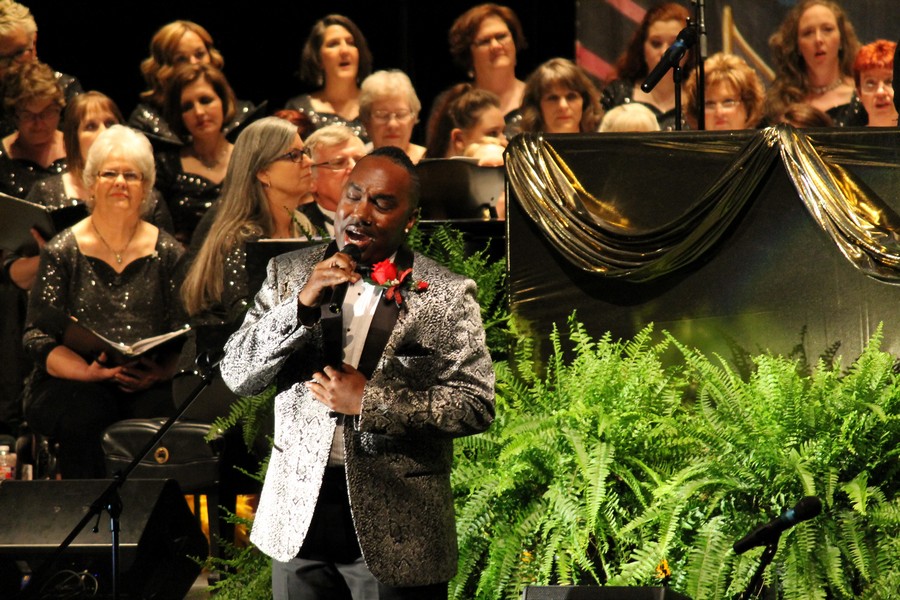 Marlon Chisom performed a beautiful rendition of "Georgia on My Mind".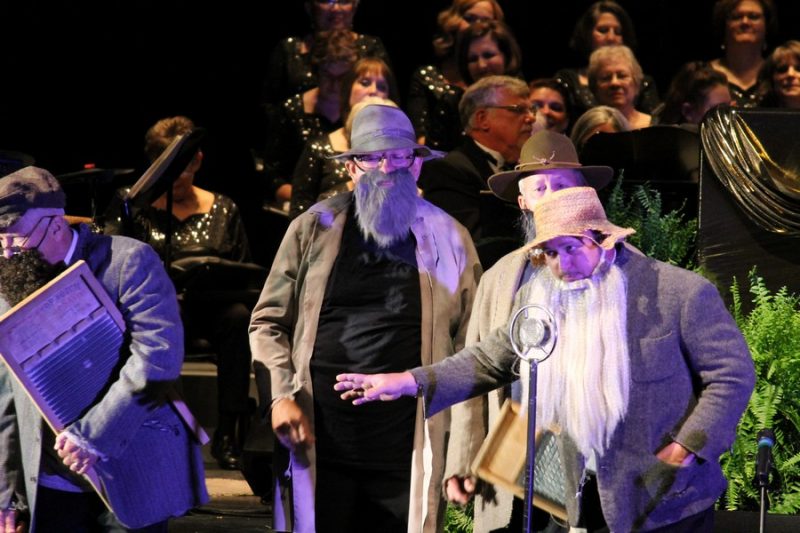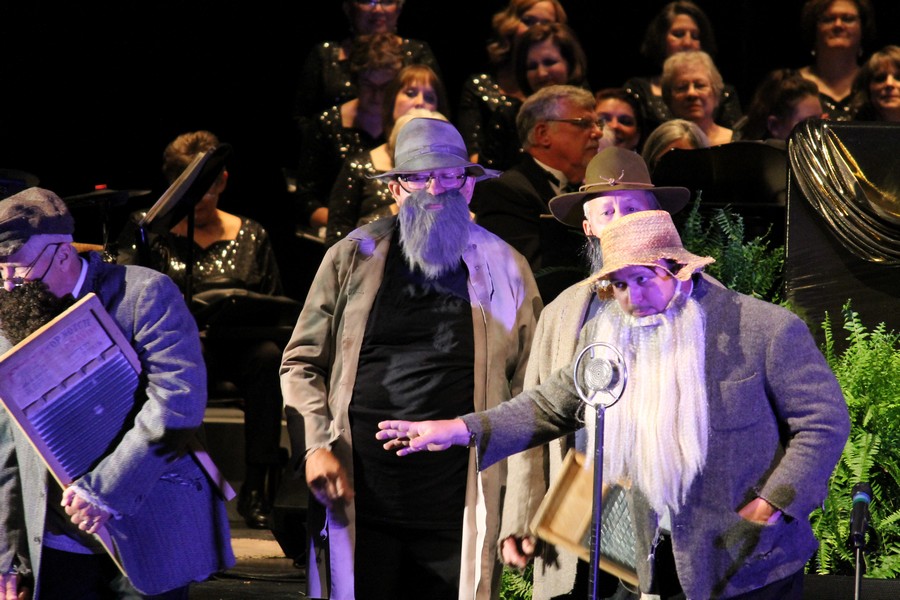 Joe Clark and the Soggy Bottom Boys had the audience laughing as they joked around calling Conductor Allen their "Warden" before singing "I  Am a Man of Constant Sorrow."
The Choral Society received a standing ovation from the appreciative audience for their Sunday afternoon performance.
Conductor Allen said "We thank you, and will see you at Christmas!"