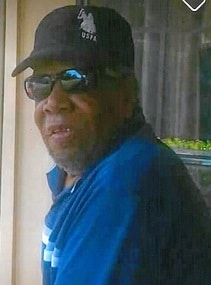 Funeral Service for Ama Dee "A.W." Williams, Jr., age 83, of Sulphur Springs will be held at 1:00 PM, Saturday, May 19, 2108 at Morning Chapel Missionary Baptist Church with Rev. Harold Nash officiating.  Serving as pallbearers will be Terry Williams, Joe Reynolds, Jimmy Harrison, Prince Beachum, Kendal Frazier and Champion Jones. Visitation is scheduled for Friday, May 18, from 6:00 to 8:00 PM at Tapp Funeral Home.
Ama Dee Williams, Jr. died on Monday, May 7, 2018 at Rock Creek Health and Rehab. He was born in East Caney on October 30, 1934, the son of Ama Dee Williams, Sr. and Josie Ross Williams. He went to East Caney Elementary School and graduated from Douglas High School.  He was married to Willie Jean Hughlon, who preceded him in death. Mr. Williams was a blender for Ocean Spray and a member of the East Caney Missionary Baptist Church.
Survivors include: sons: Deryal Williams and wife, Jozetta, Bernard Wayne Williams and Artwayne Williams (Jr.): daughters: Deborah Lewis and husband Tony, Janice Green and husband Hampton, Laura (Rita) Keeling and husband Aaron, Brenda Williams and Dena Wright (Joe); numerous Grandchildren and Great Grandchildren.
He was preceded in death by: parents, Ama, Sr. and Josie Williams; wife, Willie Jean Williams; Step-sons: Michael Kidd, James Kidd and Mark Kidd; step-daughter: Alice Kidd.