In a sentencing hearing Wednesday in Eighth Judicial District Court, Mitchell Wayne Petrea, 39, who had pled guilty to Intoxicated Manslaughter, an indictment enhanced in the use of a deadly weapon—a vehicle—was sentenced to 20 years in prison. Petrea has a history of DWI for the past 10 years. He also has a history of driving with an Invalid Driver's License. Assistant District Attorney Clay Harrison said the defendant has never taken responsibility for his actions.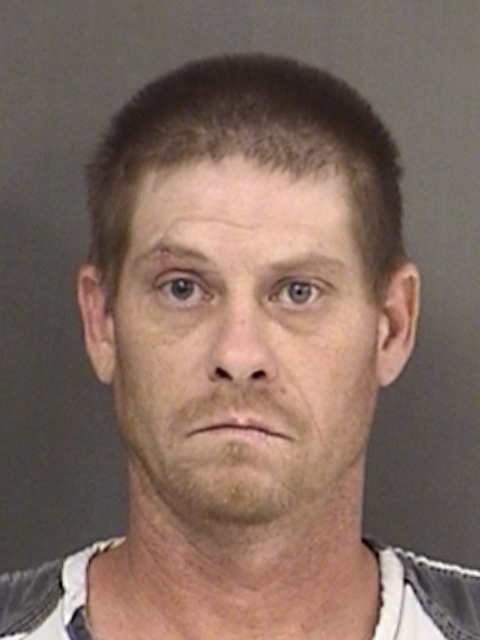 On August 15, 2017, Mitchell Wayne Petrea, 39, pulled into the path of a dump truck on State Highway 19 N at Birthright resulting in the death of his wife. Petrea, who also sustained significant injuries in the accident, was taken to Medical City Plano for treatment where his blood alcohol level was found to be 0.29, almost three times the legal limit.
Judge Eddie Northcutt opened his sentencing statement by saying, "This is a sad, sad case…" with many victims whose names were not involved in the case against Petrea itself. He noted the victim's family affected, the injured driver of the dump truck, Petrea's daughter, and Petrea's mother. He said he had heard the testimony and had read letters written on behalf of Petrea stating that he did not intend to harm his wife. However, noting the indictment, the judge stated that the indictment along with multiple arrests for intoxication factored into his decision regarding punishment. The punishment range was 2 years with probation to 20 years and up to a $10,000 fine. Not fine or court costs were levied based on Petrea's indigent status.
Noting Petrea had said he did not plea to Intoxicated Man Slaughter, the judge reviewed the paper work from the time of the plea and noted that in bold print and capital letters the term Intoxicated Man Slaughter had been clearly noted and that Petrea had agreed to the charges at the time of his plea. The judge stated the level of alcoholic content in his system made it "…beyond believable…" that Petrea could claim bad luck as the cause of his 10 years of various arrests. The judge noted it should be attributed to the abuse of alcohol by Petrea.
Petrea's request for probation was denied. His statement that he would live with his mother and work for an employer who had a past of alcohol related issues did not give strong hope of probation. Judge Northcutt did commend Petrea's court appointed attorney for doing a "…good job…" in representing Petrea.
Judge Northcutt said he relies on justice and mercy when making decision but the state focuses on justice. The judge read a 2004 completed probation certificate that Petrea had received for past offences but said that chance had not proved sufficient to change Petrea's ways.
---
The Hopkins County Sheriff's Office is located at 298 Rosemont St., Sulphur Springs, TX 75482. Non-emergency calls can be made to (903) 438-4040.