March 31, 2018 was a beautiful weather day for a dedication at Hopkins County Heritage Park and Museum in Sulphur Springs. Liberty Circle, a unique memorial to Eagle Scouting, was dedicated in its new permanent home by members of the Hopkins County Historical Society. Over 150 individuals, scout troops, former scouts and scouting families were in attendance as flags marking the site proudly snapped in the breeze.
For a long time, the 11-acre Heritage Park has welcomed Boy Scout, Cub Scout and Girl Scout troops to its grounds. In fact, a number of features of the Park are the result of Eagle Scout projects. The closing of the Boy Scout Camp Home at Deirks, Oklahoma presented a problem…the beautiful Liberty Circle which commemorated over 1,900 Eagle Scouts from the region would have no home. Back a generation or more ago, Dr. Robert Parker of Sulphur Springs and Pete Flanagan of Leonard were joined by Eagle scouts and scouting families to provided the labor on the Boy Scout home camp, situated on property owned by the Northeast Texas/Southeast Oklahoma Trails Council, and later on the original Liberty Circle site. When the NETSEO council dissolved and the property was sold, an idea was hatched to move the Eagle Scout memorial to Sulphur Springs. The work by volunteers involved intricate marking of each feature, the moving  and re-installation of it, brick by brick onto the newly prepared memorial site. Flagpoles, a Statue of Liberty, benches and over 1,000 of the bricks with were painstakingly and lovingly re-positioned. Work was completed in early 2018 and the dedication date was set.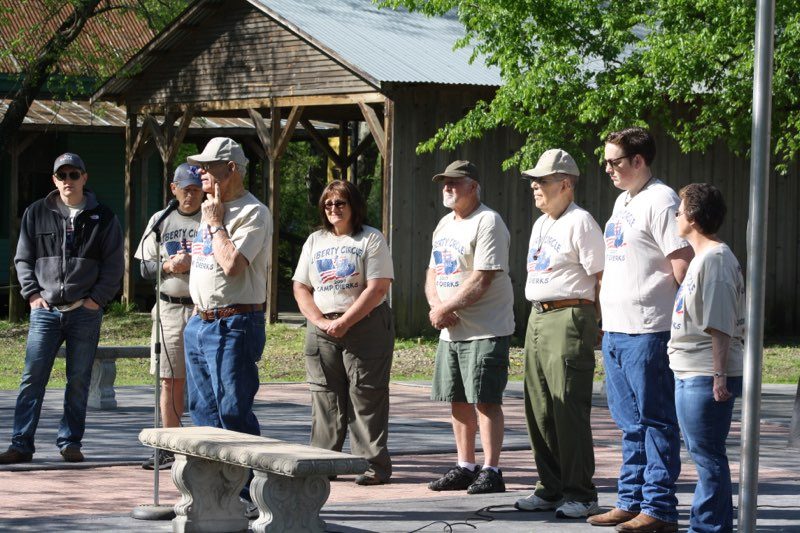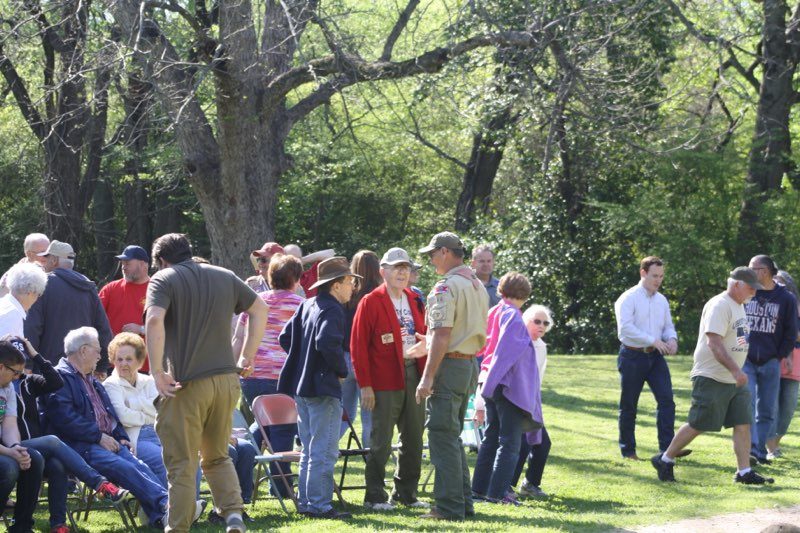 The original Liberty Circle was added to the NETSEO site in 2007 and contained bricks placed for Eagle Scouts with service back to the 1930's. The bricks contained the Scout's name, community and year their award was earned. In the new site, bricks starting from the late 1940's were included with additional space set aside to add new pavers.  Among bricks you may notice are a three-generation local family of Eagle Scouts; the late George "Al" Wilson, his son William "Rick" Wilson and grandson Christopher Wilson. As you walk around the memorial, you may notice four-generation families represented in the brick pavers. You can visit Liberty Circle at any time Heritage Park is open, Tuesdays though Saturdays from 10 am til 2 pm. The location is 416 South Jackson Street.