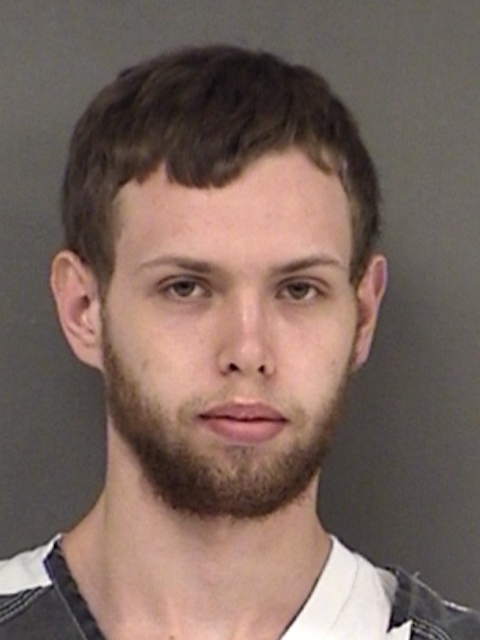 In a sentencing hearing in Eighth Judicial District Court Tuesday, April 3, 2018, Casey Gween Miles was sentenced to two (2) 25 year sentences to run concurrent and will have to register as a sex offender for the remainder of his life. Miles will have to serve 12.5 years before being eligible for parole due to these aggravated offenses.
According to Assistant District Attorney Matt Harris, Miles, 23, of Sulphur Springs, pled guilty to two separate indictments for the First Degree Felony offenses of Aggravated Sexual Assault of a Child on March 8, 2018. There was no plea agreement between the State and the defendant, and the Court was to decide punishment. During the plea hearing on March 8th, Mr. Miles also admitted his guilt in six (6) cases of Sexual Assault of a Child, one (1) case of Continuous Sexual Abuse of Children under  14 Years of Age, and one (1) case of Possession of a Controlled Substance Penalty Group 1. Because Mr. Miles admitted his guilt in these cases, they were dismissed and the Court took notice of them and considered his admissions when it decided the sentence in the two remaining first degree felony cases.
Harris called three live witnesses, and the Court also had an opportunity to review witness interviews, police reports,  forensic reports from the defendant's cell phone, and a social and mental health history of the defendant. Harris was able to outline for the Court an approximately 10-year history of inappropriate and/or illegal sexual conduct with much younger boys by Mr. Miles, beginning when he was 12 or 13. The defendant's attorney, Frank Hughes, was able to prove that the defendant had been sexually abused as a child, came from a broken home, had endured a tragic life, and had mental health issues.
Harris said based on his belief that Miles is a high risk to re-offend, he requested that the Court sentence the defendant to the maximum (life in prison) and cumulate each sentence. Mr. Hughes argued for a lenient sentence, including probation, based on the defendant's circumstances.
Harris said, "Based on the totality of the circumstances, I believe this to be a fair and just sentence."