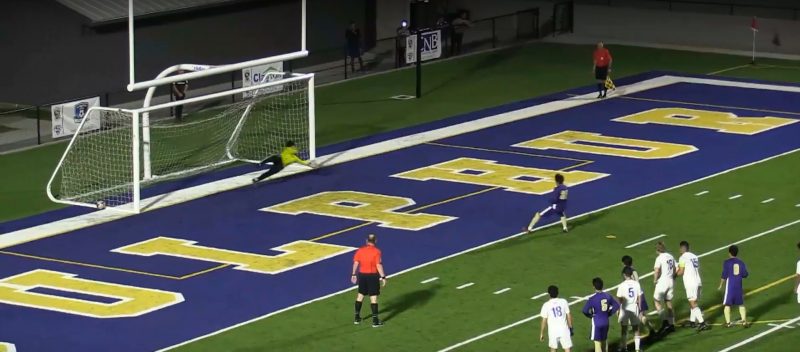 The Wildcats' soccer team plays Lovejoy again this year in a bi-district playoff match Thursday (March 29) at 7 p.m. at Pirate Stadium on the campus of Wylie East. The Wildcats are the four seed in their district while Lovejoy is a district champ. On KSST Radio and Cable Channel 18's Saturday Morning Coaches Show, Wildcats Soccer Coach Nicky Wiggins said that Lovejoy is a solid team with no apparent weaknesses. He said the Wildcats would have their work cut out for them. Coach Wiggins said the Wildcats would have to prepare and play as well as they can. He said the Leopards lost their best player last year, Cal Cranfill, to graduation. The Dallas Morning News is touting Benji Merrick as a player to watch. Coach Wiggins said former Wildcat Coach Andy Holt, now at Frisco Wakeland, said Lovejoy is just like a Frisco team with their team full of club ball players who all can touch the ball and can play multiple positions.
Coach Wiggins said the Wildcats have played well lately. He said they have been involved in some intense games including the 1-0 victory over Hallsville that wrapped up a playoff spot. Coach Wiggins said he liked the Wildcats' chances. He said the Wildcats would need to win balls in the air, avoid turnovers, limit mistakes and play good and hard. Taking inspiration from recent March Madness Basketball, Coach Wiggins said #1 doesn't always beat #4. The Wildcats are 13-12 for the season including a 6-6 district record.
The winner of this bi-district contest will face the winner of a Lake Dallas and Frisco Lone Star match also played Thursday evening. We will bring you Wildcats Soccer versus Lovejoy live on KSST Radio from Wylie. We will also videotape the game for replay later on Channel 18 on Suddenlink Cable.