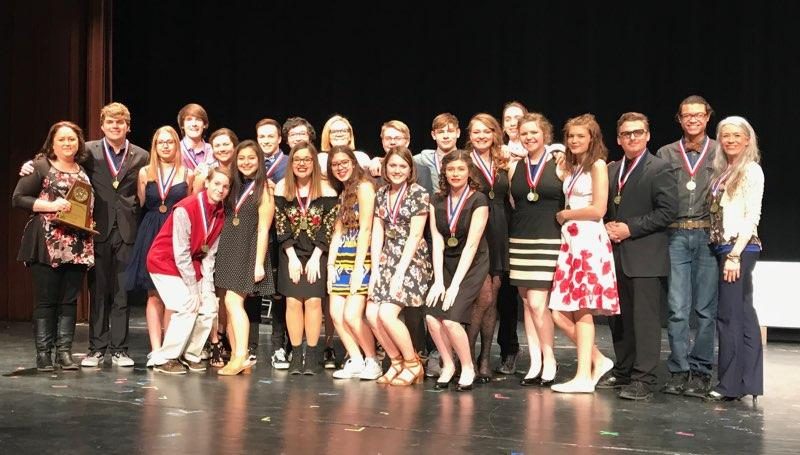 Sulphur Springs High School advanced to Area One-Act Play competition at the bi-district event Wednesday (March 21) at the SSHS Auditorium. The Wildcats are doing the play, Violet Sharp, which is about suspicion cast upon a woman in the aftermath of the kidnapping of the Lindbergh baby in 1932.
Sulphur Springs advanced along with Wylie East and North Forney. Area competition will take place on Good Friday, March 30 at Flower Mound High School.
SSHS Director of Theatre Arts Lesha Woodard said the Wildcats' performance was pretty good but not the best they have done. Since they still advanced Ms. Woodard said her performers can do even better at Area and she added she is excited about their chances going forward.
Three Wildcats got acting awards. Brianna Isham, who plays Violet Sharp, was named to the Bi-District All-Star Cast. Jaci Reed and Sarah Harper were chosen as Honorable Mention All-Star Cast Members. Stage Manager Lucia Yanez received a Technical Award. Ms. Woodard said Yanez shut down the show at the end so it did not exceed the time limit. Had it gone long, the Wildcats would have been eliminated.
In an unusual aspect of the bi-district competition, Lovejoy also chose to do Violet Sharp. They did not advance. Ms. Woodard said each of their interpretations of the play were quite different. Ms. Woodard said the Wildcats' thespians have worked amazingly hard on the play and she said she was very proud of them.