There is also tennis and golf on this Friday (March 2) game day.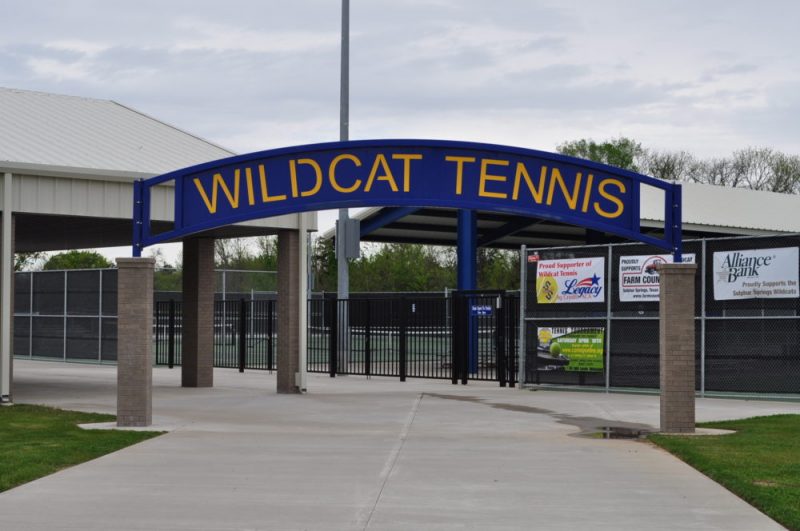 Sulphur Springs High School is hosting the Sulphur Springs Invitational Tennis Tournament on this game day Friday. All the tennis action will be taking place at the beautiful Wildcats Tennis Complex on the high school campus. Matches got underway at 8 a.m. Friday morning and will continue until well into the afternoon. This is the fourth tournament of the season for the Wildcats varsity tennis team. The Wildcats Tennis Complex was also the site for a JV tournament on Thursday March 1.
Meanwhile the Wildcats' golf team will finally have the opportunity to get involved in their first varsity tournament of the season. Bad weather prevented them from playing at a Longview sponsored tournament back on February 12 at Pinecrest Country Club. Friday (March 2) the Wildcats will play in the grueling two-day Twisted 54 golf tourney sponsored by Longview Pine Tree. The Wildcats are playing 36 holes of golf on Friday. They will return to the Wood Hollow Golf Course in Longview to play 18 more holes Saturday. This tournament is the first of four for the Wildcats before they play in the district tournament in Rockwall on April 4-5.