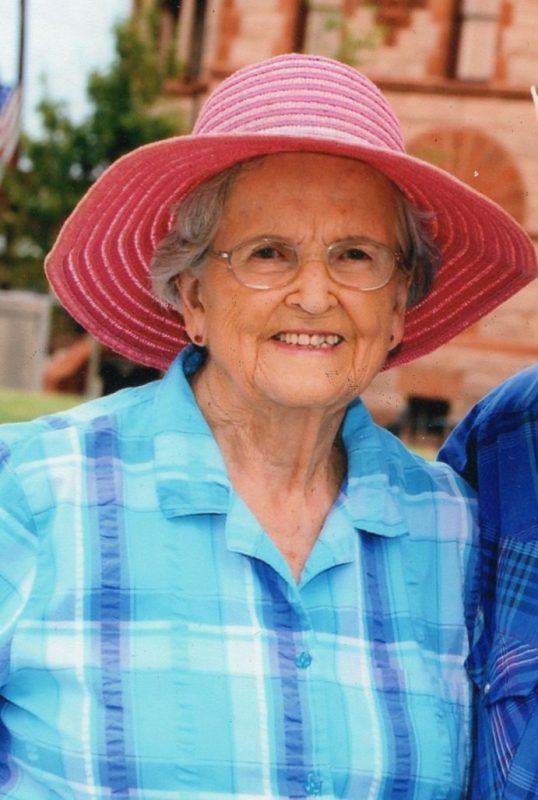 Funeral service for Sammie Robnett Petross, age 91, of Yantis, TX will be held 2:00 P.M. on Saturday, March 3, 2018 at Murray-Orwosky Funeral Chapel with Travis Aven officiating.  Interment will follow at Arbala cemetery with her grandsons and nephews serving as pallbearers.  Visitation will be held from 6 to 8 P.M. on Friday, March 2, 2018 at Murray-Orwosky Funeral Chapel.  Mrs. Petross passed away on Wednesday, February 28, 2018 at Hospice of East Texas, Tyler.
Sammie Ellen Robnett Petross was born on July 4, 1926 in Hopkins County, Texas to Leon and Gladys Robnett. She married Earl Kennimer, whom preceded her in death in 1945 during WW II, she then married Roy Petross whom preceded her in death in 2017.  They were married 69 years.  Sammie was a member of Seymore Church of Christ and League Street Church of Christ. She was a school teacher at Miller Grove School and Travis Elementary.  Sammie was a member of Phi Delta Kappa, Hopkins County Genealogical Society and Business and Professional Women's Club.
She is survived by her daughter, Elvira Browning and husband, Lonnie; grandchildren, Kerri Goodson, Tonya Craig, Michael Cheairs, Kent Mitchell, Lisa DeLoach, Brad Browning; great grandchildren, Amanda Brown Troy, Shyne Bryght, Kortne Craig, Michelle Cheairs, Jeremy Mitchell, Ryan Ward,   Camden Borrows, Remington Mitchell, Chace Mitchell, Tommy Mitchell, David Stephens, Jason  Stephens, Nick Browning, Isabel Browning; great great grandchildren, Rhiannon Troy, Justin Troy, Sailor Rae Craig; sister Jo Ann Robnett.
Sammie was preceded in death by her parents, husbands, Earl Kennimer, Roy Petross; daughters, Erlene Kennimer Counts, Joyce Ellen Kennimer; grandson, Lester Hobbs; sisters, Willodene Adcock, Mattie Kenny; brother, Alan Ray Robnett.
Memorials can be made to Arbala Cemetery Association, PO Box 111, Sulphur Springs, TX 75483.
Funeral arrangements are under the direction of Murray-Orwosky Funeral Home.