The Lady Cats' softball team wrapped up the first half of district play with a perfect 6-0 matk after a 5-1 win at Mount Pleasant Monday night.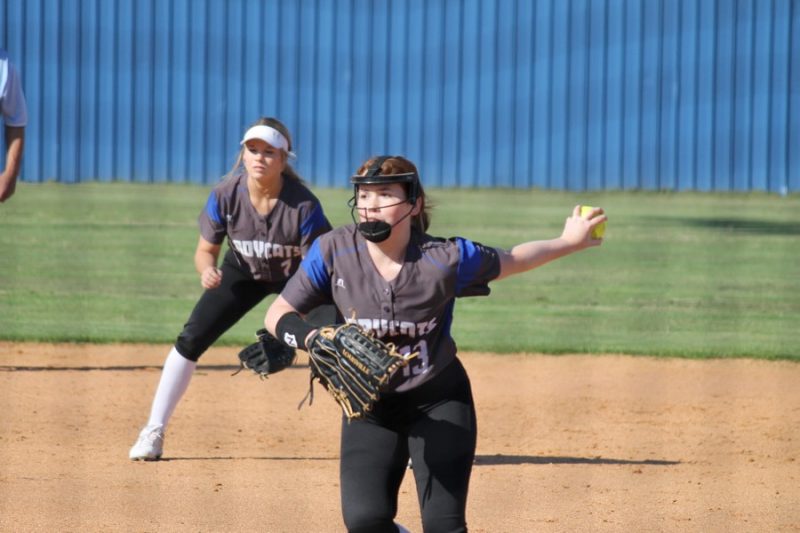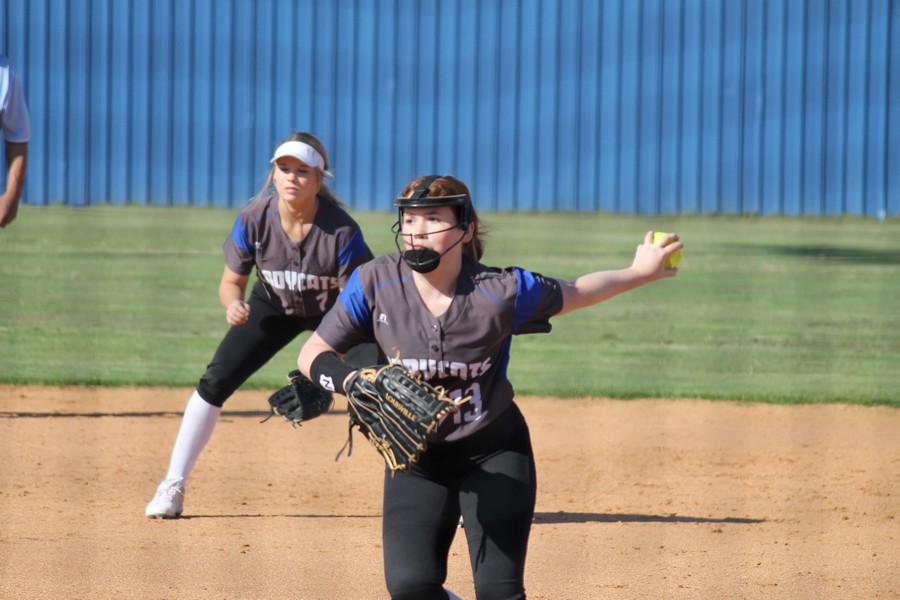 Lady Cats pitcher Bailey Haggerty threw a masterful three hitter and allowed only an unearned run over seven innings. She ended the game by retiring twelve straight Lady Tigers' hitters after a lead off single in the fourth inning. The Lady Cats gave Haggerty all the runs she would need as they scored four times in the top of the first inning.
Alyssa Abron open the game with a walk and Kelsey Wallace followed with a two-run home run. After that, Brinklee Driver walked. Sadie Stroud hit a sharp single that went right through the second baseman's legs. Runners moved to third and and second on a sacrifice bunt by Sierra Smith. Kate Womack walked to load the bases. After a Lady Tigers' pitching change, Macee Hollins drew a walk that drove in a run. Alli Fite grounded a ball to third. The throw home for a attempted force out was low and was dropped allowing Stroud to score.
Mount Pleasant trimmed the lead to 4-1 with an unearned run in the bottom of the third. They used a walk and the single coupled with an errant throw to score the run. Haggerty got out of the inning leaving a runner at third. The Lady Cats scored an insurance run in the top of the fifth. Kate Womack singled and then scored when a Fite single was misplayed in the outfield.
The Lady Cats outhit the Lady Tigers, 7 to 3. Wallace and Stoud had two hits. Abron, Womack and Fite had one hit apiece.
At the midpoint in the district race, the Lady Cats are 6-0. They have a two game lead over Mount Pleasant, Hallsville and Texas High who are all 4-2. Marshall is at 2-4, Greenville is 1-5 and Pine Tree is 0-6. The Lady Cats are 19-4 for the season.
The Lady Cats open the second half of district play with a game at Greenville Thursday at 6 p.m.