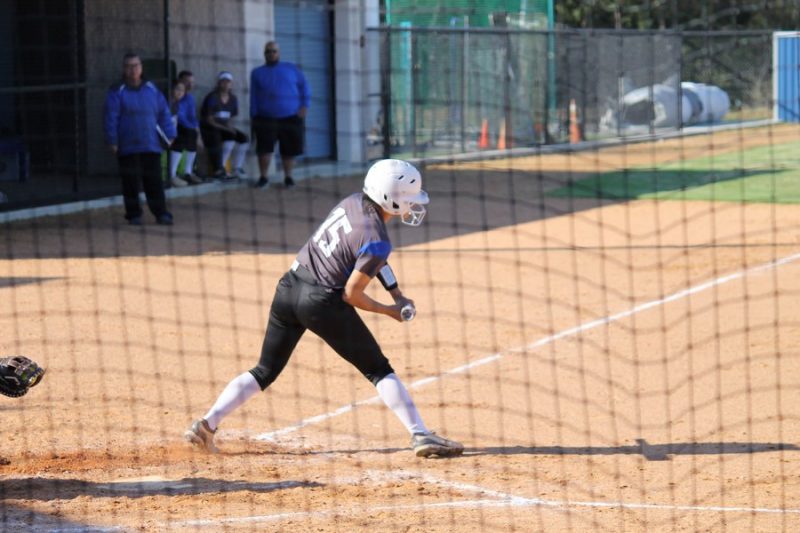 The Lady Cats' softball team used a tried and true formula to win a district game over Pine Tree, 8-1 at Lady Cat Park Tuesday afternoon.
The ingredients included a solid pitching performance by Bailey Haggerty, a no-error defense and good hitting. Haggerty carried a one hit shutout into the last inning and ended up with a three hitter with only 1 run allowed.
The Lady Cats had 11 hits. Three Lady Cats had two hits. Brinklee Driver was 2 for 4 with a double and two runs scored. Macee Hollins was 2 for 4 with a run scored. Alli Fite was 2 for 3 with a triple, 2 runs scored and 2 RBIs. Kelsey Wallace had a double that drove home 2 runs. Alyssa Abron scored a run and had an RBI single. Kate Womack was 1 for 2 with a double, a run scored and an RBI. Landri Bell hits a sacrifice fly to drive home a run. The Lady Cats scored at least a run in every inning except the bottom of the sixth.
The Lady Cats are atop the district standings with a 3-0 record. They are 16-4 for the season. The Lady Cats play at Marshall Thursday night at 6 p.m.