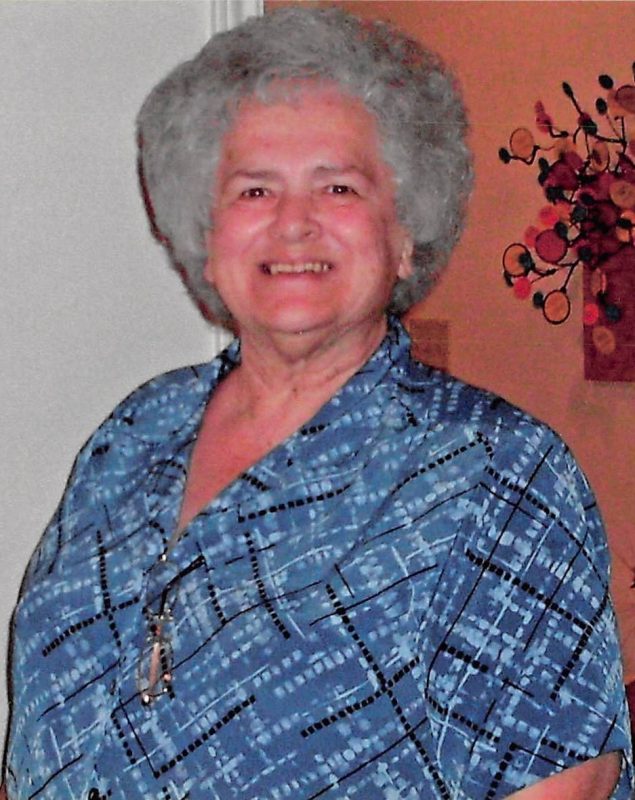 Funeral services for Joyce Laverne House, age 77 of Pickton will be held at 10:00 a.m. Thursday, March 29, 2018 at West Oaks Funeral Home Chapel with Bro. Robert Montgomery and Bro. Eldon Hamilton officiating. Interment will follow at Salem Cemetery in Alba, TX with Robert Flewelling, Jr., Carroll Hanning, Ryan Chandler, Robert Flewelling III, Kenny Turner, and Nathanael House serving as pallbearers. Visitation will be Wednesday, March 28, 2018, from 6:00 p.m – 8:00 p.m. at West Oaks Funeral Home. Joyce passed away Saturday, March 24, 2018 at her residence.
She was born September 19, 1940 in Alba, TX the daughter of Ferrell D. Bennett and Georgia Vivian (Elledge) Bennett. She married James House on December 23, 1961 in Quitman, TX, he survives. Joyce was a secretary for Red Ball Motor Freight in Dallas for 23 years and was a member of Teamsters. She was a member of Harmony Assembly of God Church in Pickton.
In addition to her husband, she is survived by daughters, Joy Hanning and husband Carroll of Pottsboro, TX, Lesa Flewelling and husband Robert, Jr. of Pickton TX,  grandchildren, Ryan Chandler  and Angel Stone of McKinney, TX, Kristin Flewelling of Saginaw, TX, Bethanie Turner and husband Kenny of Sulphur Springs, TX, Robert Flewelling III of Pickton, TX, Lindsey Hanning of Lubbock, TX, Jeffrey Hanning and wife Melissa of Van Alstynne, TX, and Laurie Walker and husband Jesse of Atlanta, TX, and 9 great-grandchildren.
She was preceded in death by her parents, a sister Menia Ruth Pritchard, and infant brother Morris D. Bennett.
Arrangements under the direction of West Oaks Funeral Home.