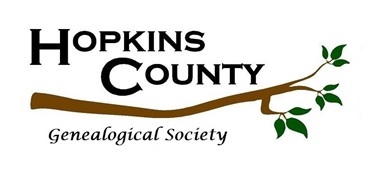 HOPKINS COUNTY GENEALOGICAL SOCIETY MONTHLY MEETING:
WHEN:  Thursday, March 15, 2018 at 7:00 p.m.
WHERE:  611 N. Davis, Sulphur Springs, TX  75482
SPEAKER:  Paul Ridenour
PROGRAM:  Creek McIntosh Sisters – Jefferson, Texas Plantations
Paul is from Dallas.  He graduated from UNT with a BBA in Business Computer Information Systems.  He currently works for the Dallas County Community College District, following 31 years with EDS in Plano, TX.  He has been married to his wife, Dottie, for over 30 years. Paul is the President of the Craig Austin Rowley Chapter of the Texas Society of the War of 1812 and is active in several other societies. We are looking forward to his presentation.  Please join us!