Hammack on Texas High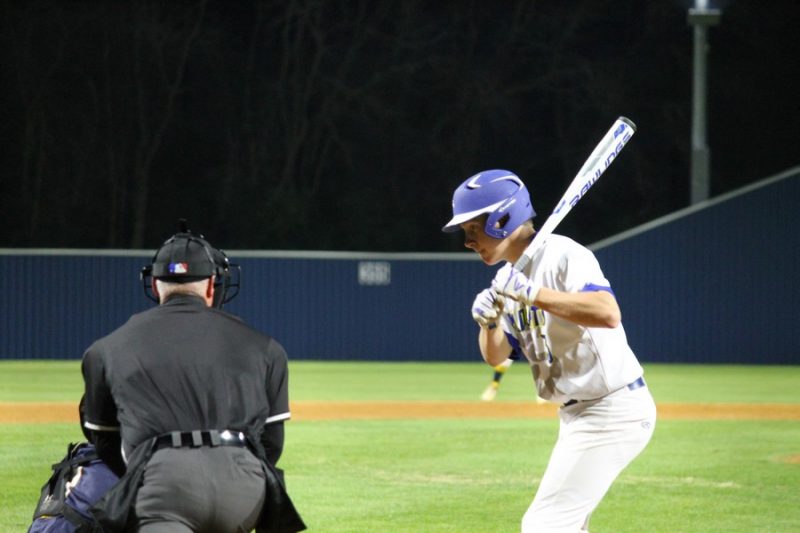 Wildcats Baseball Coach Jerrod Hammack says the Wildcats have a good rivalry with Texas High, who the Wildcats play Tuesday night (March 20) at home at new Wildcat Park. There is a JV contest at 4 p.m. followed by the varsity game at 7 p.m. Coach Hammack says he has a lot of respect for the coaching staff at Texas High. He says they are probably his closest friends in the coaching profession. Coach Hammack says he has known them for a long time and they do a good job. He says the Tigers have quite a few returners from last year's team, perhaps even more than the Wildcats do. Coach Hammack says the Tigers did lose a player who was their shortstop and #1 pitcher. He says they will present quite a challenge. Coach Hammack notes that the Wildcats have always played well at home against the Tigers even though the Tigers will be visiting a new Wildcats' baseball home Tuesday night. The Tigers have had a bye in district play and they come into the game Tuesday with a 1-0 record. The Wildcats are 2-0 in district play. Coach Hammack says the winner Tuesday will be in the driver's seat early in the district race. He says as a player, this type of game is what you play the game for. Ryan Humphries will pitch for the Wildcats. Coach Hammack is expecting another big crowd and he hopes Lady Cats' softball fans will visit Wildcat Park when the softball game is over.
Carrillo on Texas High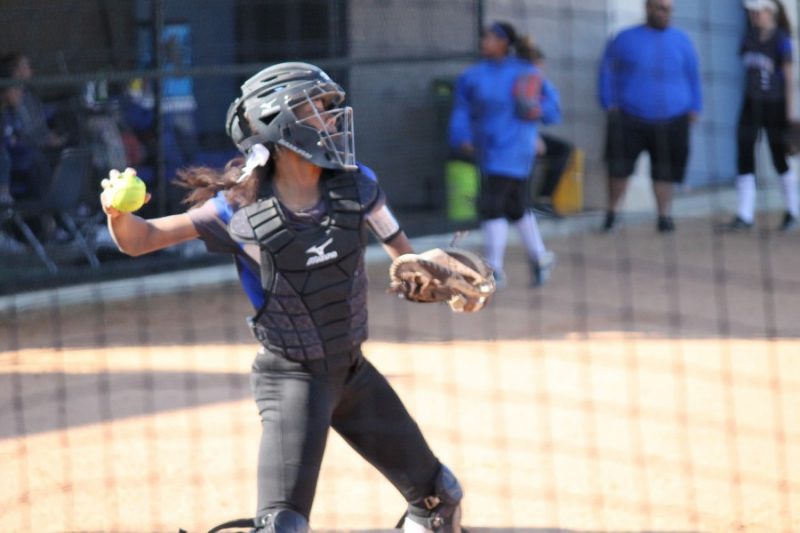 Lady Cats Softball Coach David Carrillo expects more of the same as the Lady Cats host Texas High for a district game at Lady Cat Park Tuesday evening (March 20). He anticipates another close, nail-biting game. Coach Carrillo says Texas High is a very good team. He says they have a very good pitcher but he says all district teams have a really good pitcher. Coach Carrillo says his Lady Cats' offense will once again be called on to find a way to score some runs. He says the Lady Tigers' pitcher also faced the Lady Cats twice last year. Coach Carrillo says she held the Lady Cats over in Texarkana but he adds the Lady Cats got to her some at Lady Cat Park last season. Coach Carrillo says the Lady Tigers pitcher throws hard, moves the ball around, mixes her pitchers and tries to get batters to chase her rise ball. Coach Carrillo says all the tough games in district are hard to go through as a coach but he says they will make district teams battle tested for the playoffs. So far the Lady Cats have found ways to win. They are 4-0 in district play, tying the best start by a David Carrillo-coached Lady Cats team. The 2015 team also got off to a 4-0 start. There will be a JV contest at 4:30 p.m. with the varsity game to follow at 6 p.m. at Lady Cat Park.