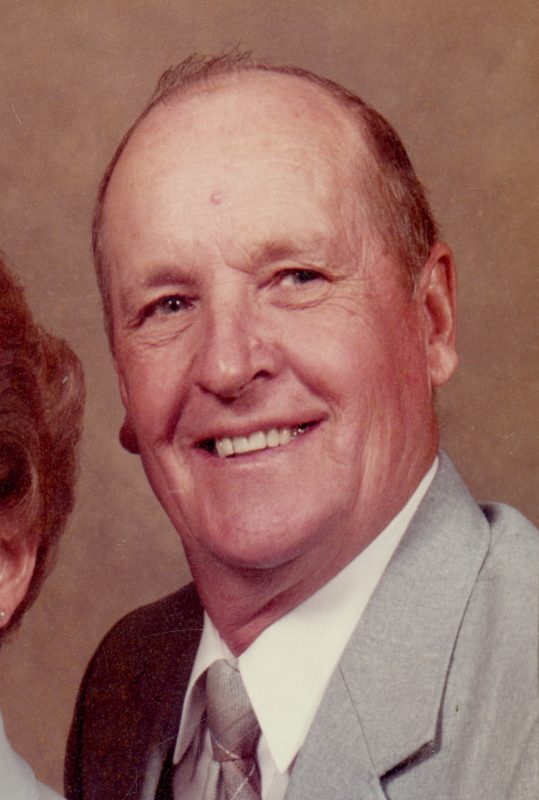 Bobbie Ray Shelby was born 12/21/1926 in Wood County, Texas near Winnsboro to Emma Amanda Laura Weems and James Howard Shelby. He had one brother Billy and two nephews, James and David. Both parents and brother predeceased him. He married his great love Helen Autrey 8/27/1949 after meeting her at a midnight show on Halloween night. In 1952, they had daughter Pam who married Wayland Lain. Pam and Wayland live in the Pineview Community and are retired. They have grandchildren Michel and Raymond Lain and great grandchildren Zakk Davis, Jake Lain, and Hunter Lain. Michel and husband William Radcliff live in Pittsburg and she is a school librarian and teaches at NTCC. Raymond and wife Jennifer and son Hunter live in Gilmer where Raymond is self employed. Grandson Zakk lives in Arlington and just graduated from college. Grandson Jake lives in Mt. Pleasant and works at Pilgrim Pride. They also provided temporary homes for 22 foster children.
Bob was raised in Winnsboro. As a boy, he worked in his family's store. He played football in school. At the start of WWII, he wanted to sign up, but his father asked him to wait until they finished building their new house. He agreed and then joined. He left San Francisco on a boat headed for Japan, but the engine messed up and they had to stop in Hawaii. He was deathly seasick the whole time and vowed never to set foot on a ship again. The bomb was dropped and their ship was sent to Korea. His sharpshooter status gave him an extra $15 a month which he said was very helpful. He also said that he had never experienced such cold and they burned everything to keep warm. He was assigned to the engineering unit and helped build places that were later left for the South Koreans.
When he returned home, he became the first walking postman in Winnsboro and worked there for 35 years. People on his route always knew when he was coming because of his whistling and rescuing pets and even a little girl from trees along his route. He and Helen loved playing 42 and were in a club for many, many years. He lived in Winnsboro after his marriage, but moved back home to the Cypress Community after retirement. They then returned to Winnsboro. Bob served as treasurer to a nonprofit care shop in Winnsboro for several years.
Helen, Bob and Pam were one of the first two families to start a mission from First Baptist Church which is now Pine Street Baptist Church. He loved his Lord and his church and was treasurer and deacon for many years.
Bob loved hunting and fishing and had several trophy heads to show for it. His other love was traveling. Bob had promised to take Helen to every state and they were able to accomplish that to his great joy-even going on ships for Hawaii and Alaska. Traveling companions, Pat and EJ Morris said that when they would call to see if they wanted to go somewhere, they would say yes before they even told them the destination. Bob lived his last years at Autumn Wind Assisted Living in Winnsboro where he loved teasing the staff and they returned the favor.
Visitation will be held on Tuesday, March 6th, 2018 from 10:00 am to 11:00 am at Beaty Funeral Home-Winnsboro 816 W. Broadway Winnsboro, TX 75494. A Graveside Service will be held on following the visitation at Lee Cemetery Highway 37 S. Winnsboro, TX 75494 at 11:00 am, with the Veterans of the Hopkins County Military Coalition providing Military Funeral Honors.