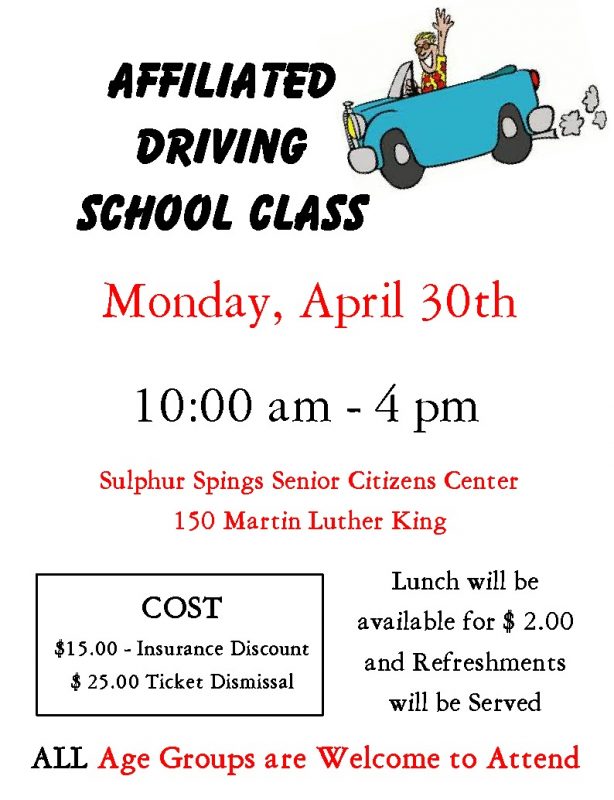 There have been inquiries about people wanting to take the Driving Class for their Insurance Discount. The next scheduled class will be for 
Monday, April 30th from 10:00 AM – 4:00 PM.
Henry Barber will be the instructor again. He is a fun and interesting instructor.
This class is good for Ticket Dismissal or the 10% Liability Discount for 3 years. Please call Karen Weatherman if you want to enroll in the class. You will not need to Prepay for the class. You can just pay Henry Barber when you get here.
Karon Weatherman
Program and Marketing Director
Senior Citizen's Center
150 Martin Luther King Blvd
Sulphur Springs, Texas 75482
(903) 885-1661