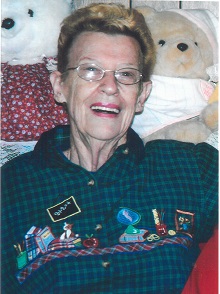 Funeral services for Mozell Jane Dean, age 87, of Sulphur Springs, have been scheduled for Sunday, February 25, 2018, at 12:00 PM at Tapp Funeral Home with Phillip Shoffner officiating. A visitation will be held 5:00 to 7:00 PM on Saturday, February 24, 2018.
Mozell Dean passed away Tuesday, February 20, 2018, at her residence. She was born in Pickton on December 16, 1930 the daughter of Ollie Albert Hart and Velma Jane Maddox Hart. She married Claud Franklin Dean in 1961. He preceded her in death in 1993.  Mozell was a homemaker and a member of the Winterfield Baptist Church.
Survivors include: daughters: Holly Dean and wife, Joy Nichols of Sulphur Springs and Robin Phares of Lewisville; sons: Scott Dean and wife Cindy of Mesquite and Rance Dean of Winamack, IN; Grandchildren: Bryan Dean, Jessica Dean, Zachary Dean, Aaron Phares, Jared Phares, Carine Phares, Caleb Phares, and Blake Christopher ; great grandchildren: Luke, Lola, Liam, John Henry, Brooklynn, Harper and Wyatt; sister: Tommie Grace Plemons.
She was preceded in death by: husband, Claud Dean; sisters: Rosa Lee Alford, Gertrude Ragan, Frankie Elledge, Lovis Edwards and Ruby Shoffner; brother: Darwin Hart.
In lieu of flowers, please make donations to St. Jude.